CEDAW and the Labour Act: Protecting Women from Workplace Discrimination in Nigeria
Keywords:
Workplace, Discrimination, Women, Employment, Employer
Abstract
Workplace discrimination against women is prevalent in Nigeria from the recruitment process to the termination of the contract of employment. Majority of the cases border on discriminatory acts against women during the pendency of the contract of employment. There is a gender gap in employment rights of women. The work adopted the doctrinal method of research in critically examining the Labour Act and the provisions of Article 11 of the Convention on the Elimination of All Forms of Discrimination against Women (CEDAW) on protection of women against workplace discrimination. It was found that sections 34(1), 55, 56 and 57 of the Labour Act is discriminatory. There is inadequate legislation in Nigeria on protection of women in a workplace despite ratifying CEDAW. The Nigerian Drug Law Enforcement Agency Order, 2002 contain provisions that constitute workplace discrimination against women. Also, Nigeria does not have an enforcement agency or commission to enforce anti-discrimination laws. It is therefore recommended that Sections 34(1), 55, 56 and 57 of the Labour Act and Article 5(1) and (2) of the NDLEA Order should be amended. Anti-discrimination laws to protect the rights of women in a workplace should be enacted and a commission should be established to enforce the laws.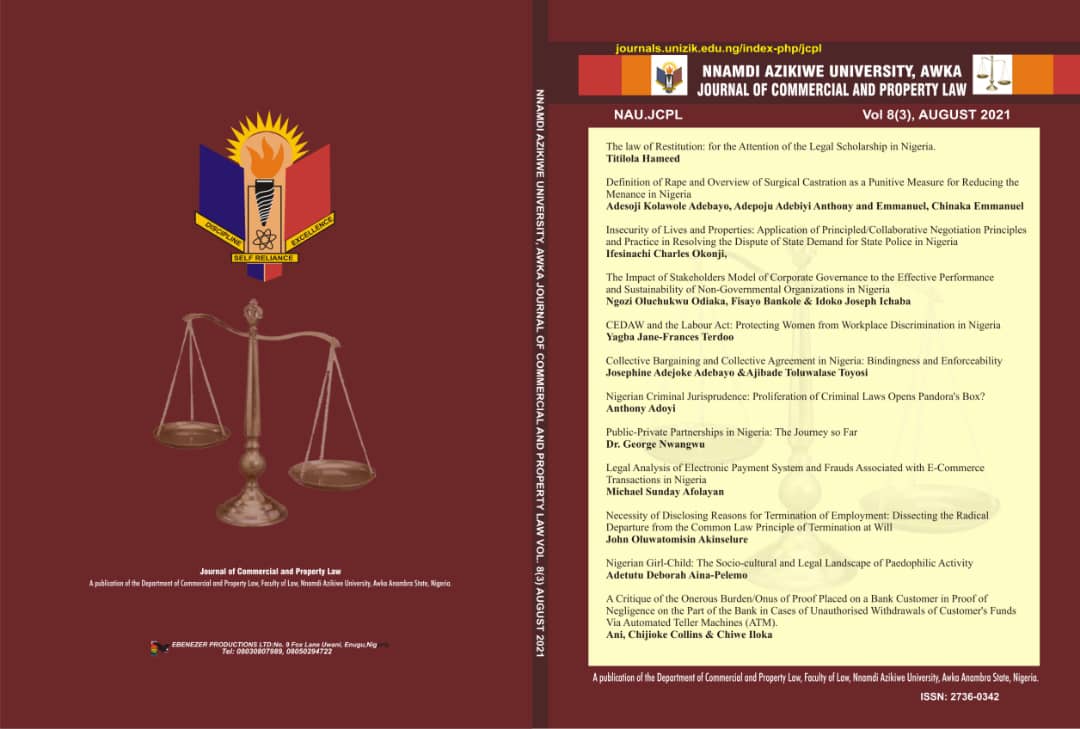 Downloads