Collective Bargaining and Collective Agreement in Nigeria: Bindingness and Enforceability
Keywords:
collective bargaining, collective agreement, trade union, workers, employers
Abstract
Peaceful dialogue is one of the ways by which conflicts are resolved in the society, this is also employed in the industrial sector. Peaceful dialogue is referred to as collective bargaining in the sector at the end of which a collective agreement may be reached. However, some factors may be responsible for lack of peace and growth in the sector such as government attitude and non- implementation of collective agreement, they have a way of affecting the growth and development of a country. Bindingness and enforcement of collective agreement are problems faced by parties after successful bargaining process, especially employees and it is generating a lot of controversies in the sector. This paper uses both primary and secondary sources of doctrinal legal research methodology such as textbooks, case laws, statutes, journals and online articles to collect data. The paper concludes that parties do not need to incorporate collective agreements in individual contracts of employment before it becomes binding, neither is it necessary for individual employee to be a signatory to a collective agreement before he or she can enforce it on the employer. It thereafter recommends that the Supreme Court should reconsider its position in BPE v Dangote Cement Plc as it contradicts the spirit of the Third Alteration amendment to the Constitution of the Federal Republic of Nigeria 1999, s254C(1). This paper also recommends that the government to make workers' welfare a paramount priority so as to boost peace, growth and development in the country.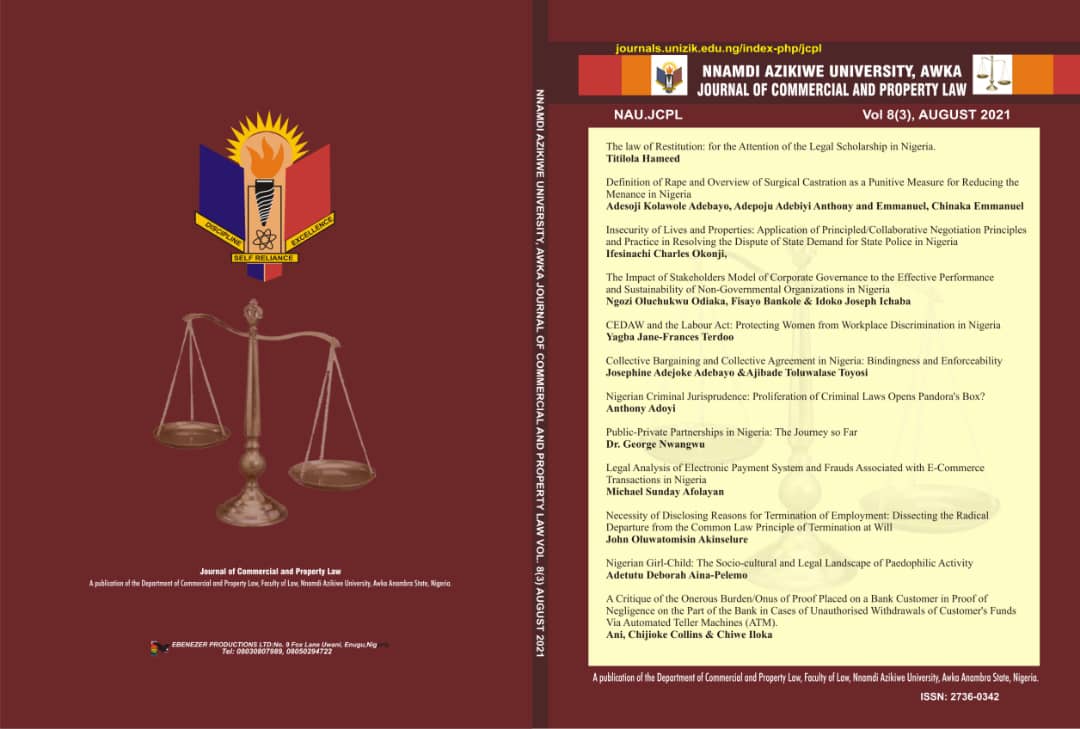 Downloads