Public-Private Partnerships in Nigeria: The Journey so Far
Keywords:
Public-Private Partnerships in Nigeria
Abstract
The policy pronouncements of the Nigerian government over the last two decades clearly evidences the intention of the country to use Public-Private Partnerships (PPPs) for the delivery of much needed infrastructure. However, despite these policy pronouncements and taking steps through the enactment of the Infrastructure Concession Regulatory Commission (ICRC) Act to facilitate PPPs, only a few PPP projects have so far been consummated. The results therefore appear to be at odds with government's declared policy intention. This paper assesses why this is the case by taking stock of how PPPs have fared thus far in Nigeria. It discusses some of the problems bedevilling the use of PPPs for infrastructure delivery in Nigeria and proffers solutions.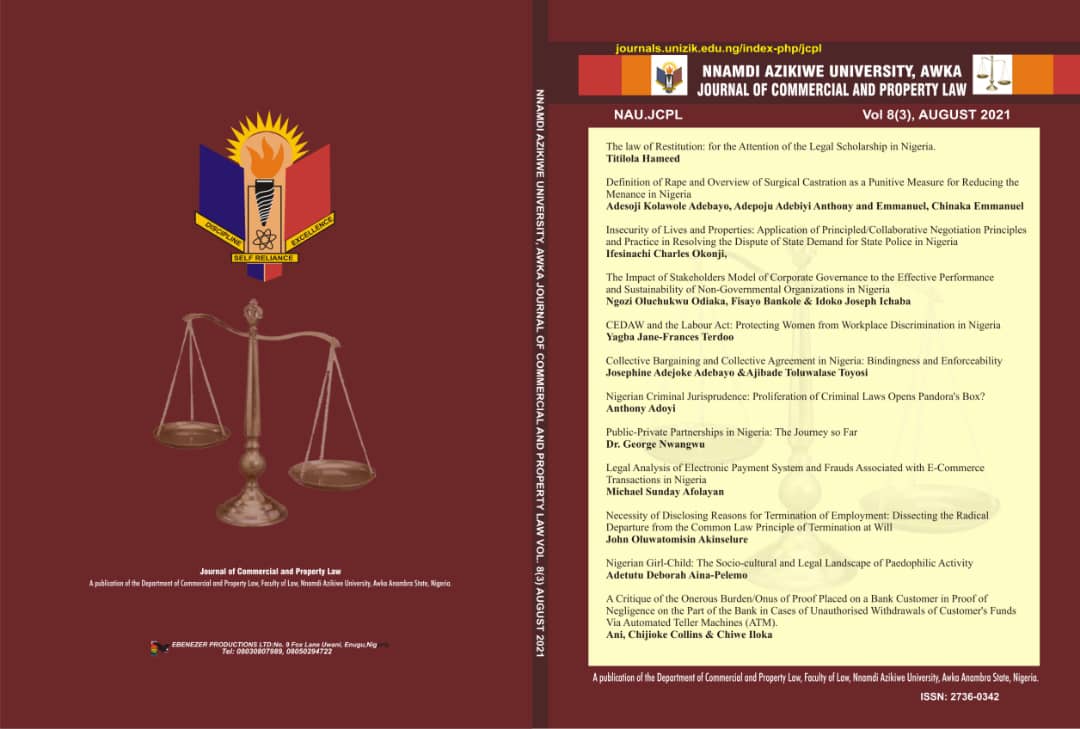 Downloads