Legal Analysis of Electronic Payment System and Frauds Associated with E-Commerce Transactions in Nigeria
Keywords:
E-Commerce, E-Payment, Consideration, Online Fraud, Regulations
Abstract
This Paper discussed the various domestic and international laws regulating electronic payment systems which facilitate electronic commercial transactions in Nigeria with specific focus on the sufficiency or otherwise of the laws. It is without doubt that globalisation of the market place which has made buying and selling without boundary possible is enabled by computer, internet and other online marketing medium. Though Nigeria does not have a purpose-made legislation regulating electronic commerce in its jurisdiction, the geometrical rate of growth and adoption of e- commerce has made it popular, hence the need to continually explore ways to advance it. The focus in this paper was consideration as an important element of contract, including e-commerce contracts. E-Payment system which is the major form of furnishing consideration in e-commerce is still being developed in Nigeria. In carrying out the research work, doctrinal mode of legal research was adopted, examining both primary and secondary sources of legal research materials within their contextual meanings. It was found that the delay in signing the current Electronic Transaction Bill into law in Nigeria is affecting the effectiveness and speed at which e-commerce should develop. It was equally found that e-payment system is still evolving in Nigeria, so efforts are still required to build powerful electronic payments infrastructure that will facilitate smooth e-commerce transactions.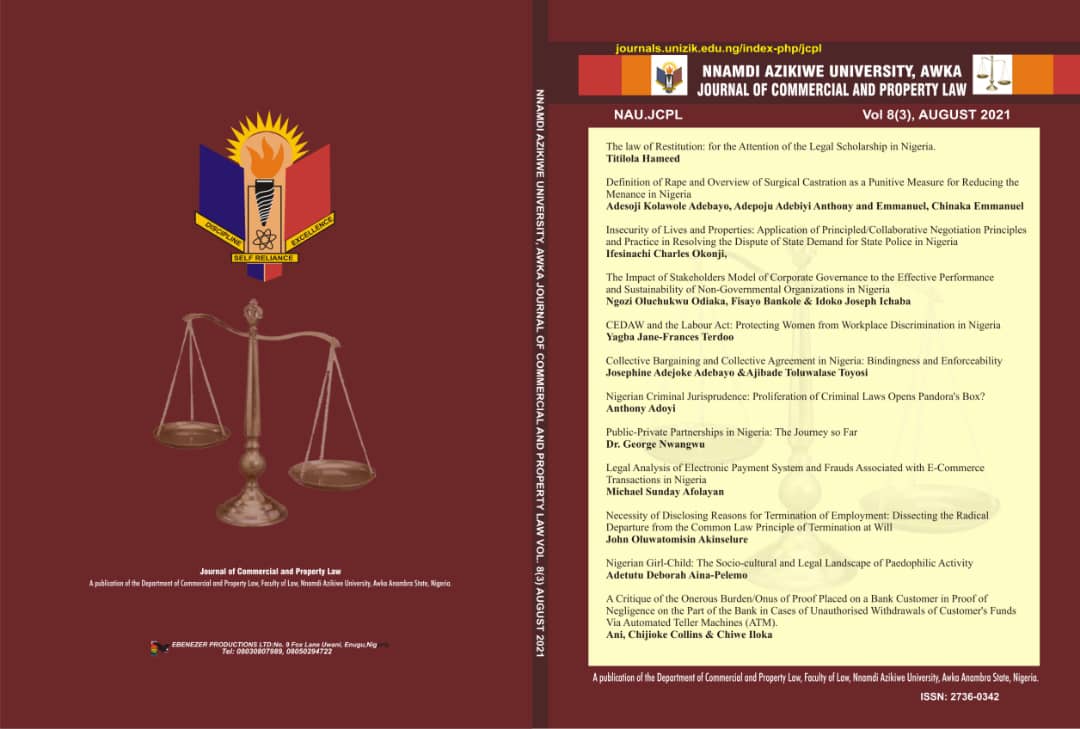 Downloads