Necessity of Disclosing Reasons for Termination of Employment: Dissecting the Radical Departure from the Common Law Principle of Termination at Will
Keywords:
Employment, Termination, Labour Law, Unfair Dismissal, Common Law
Abstract
Under Nigeria employment law, an employer could terminate an employee's employment with or without specifying reason. The general rule is that an employer can "hire and fire" at will. Consequently, employers were not under obligation to disclose the reason for termination of employment. But it appears that this position has changed. Employers are now bound to give reason(s) for any form of termination of employment. Failure to disclose the reason for termination could render such termination invalid or null and void. In recent time, the National Industrial Court of Nigeria (NICN) has radically restricted the wide latitude given to employers particularly as it relates to termination of employment without reason. The novel judicial pronouncement in some cases decided by the NICN has now upturned the old common law principle of termination at will. Although some legal commentators have criticized the decision of the NICN on this subject matter yet this innovative decision remains the law. The principal objective of this work is to examine whether the common law principle of termination of employment without reason still subsists under Nigerian labour law. The research methodology adopted is doctrinal. Primary and secondary materials were consulted and this paper finds that this new position posited by the NICN is in tandem with the International Labour Standards as same is enshrined in Article 4 of International Labour Organization Termination of Employment
Convention of 1982, No 158. This work recommends that Nigerian labour law should continue to embrace labour law principle that protects employees from arbitrary dismissal by insisting that valid reason be specified for any termination. Deviation from the old concept of termination at will seems to be a step in the right direction.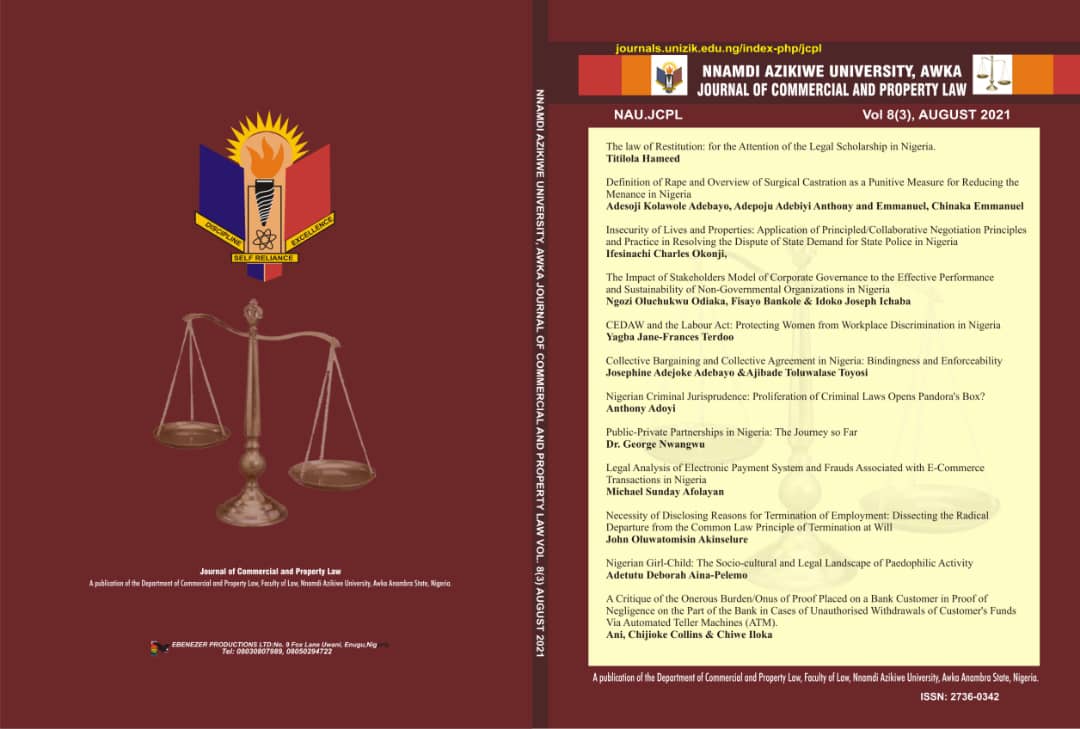 Downloads