Nigerian Girl-Child: The Socio-cultural and Legal Landscape of Paedophilic Activity
Keywords:
Girl-Child, Nigerian Society, Paedophile, Paedophilic activity, Child Sexual Abuse
Abstract
Sexual abuse or molestation of children has been on the increase in Nigeria in recent times, even in regions where it was less prevalent. This review seeks to explore the socio-cultural processes surrounding the recent happenings of sexual abuse of the girl-child by much older male members of the Nigerian society. The study involves a discussion of the likely factors that aid the occurrence of such disorder and how it can be checkmated proactively and reactively. The diverse recent paedophilic acts reported by various Nigerian news and published articles through exploratory research methods were accessed, case laws, and other research databases were explored as methods of data source for the study. The paper finds that the trend of sexual abuse of children has moved from being perpetrated by total strangers or neighbours and relatives to parents. Also, the patterns of paedophilic activities that were highly concentrated in the Northern regions have now spread across the country, including South-West regions. Parental education on effective child-care strategies is recommended as a potential solution to the ongoing challenge.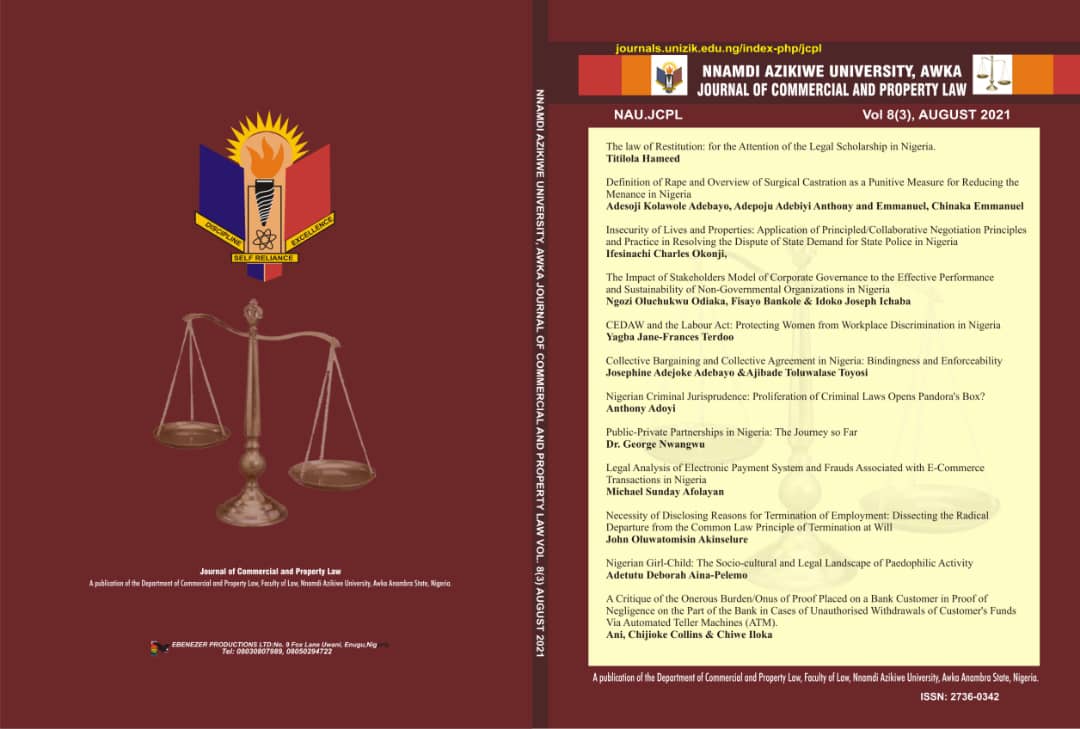 Downloads