A Critique of the Onerous Burden/Onus of Proof Placed on a Bank Customer in Proof of Negligence on the Part of the Bank in Cases of Unauthorised Withdrawals of Customer's Funds Via Automated Teller Machines (ATM)
Keywords:
Unauthorised Withdrawal, Negligence, Proof, Onus, Burden, Bank, Bank-Customer, Automated Teller Machines, Personal Identification Number
Abstract
In this day and age, the attraction towards automated teller machines (ATM) has been on the increase even in rural areas and this may be attributed to the ease and swiftness of carrying out a financial transaction at the convenience of a bank customer. With the help of these automated teller machines (ATM) and other online banking services, a bank customer is enabled to handle account management and perform financial transactions without the participation of a bank staff. To carry out these transactions, a customer is normally provided with a debit card and a personal Identification number (PIN) which is supposedly known to the customer alone. Despite the supposed confidentiality of the PIN, there have been of complaints by bank customers of withdrawals from their accounts without their knowledge, consent or authorisation. Under common law and statute, these customers who most times allege that the banks were negligent in handling their domiciled funds are expected to prove by cogent evidence particulars of the alleged negligent act. This paper examines the onerous burden of proof placed on these customers trying to prove negligence on the part of the bank. The paper will also carry out a fair critique of the arduous task faced by these customers in discharging the evidential obligation placed on them by common law and statute.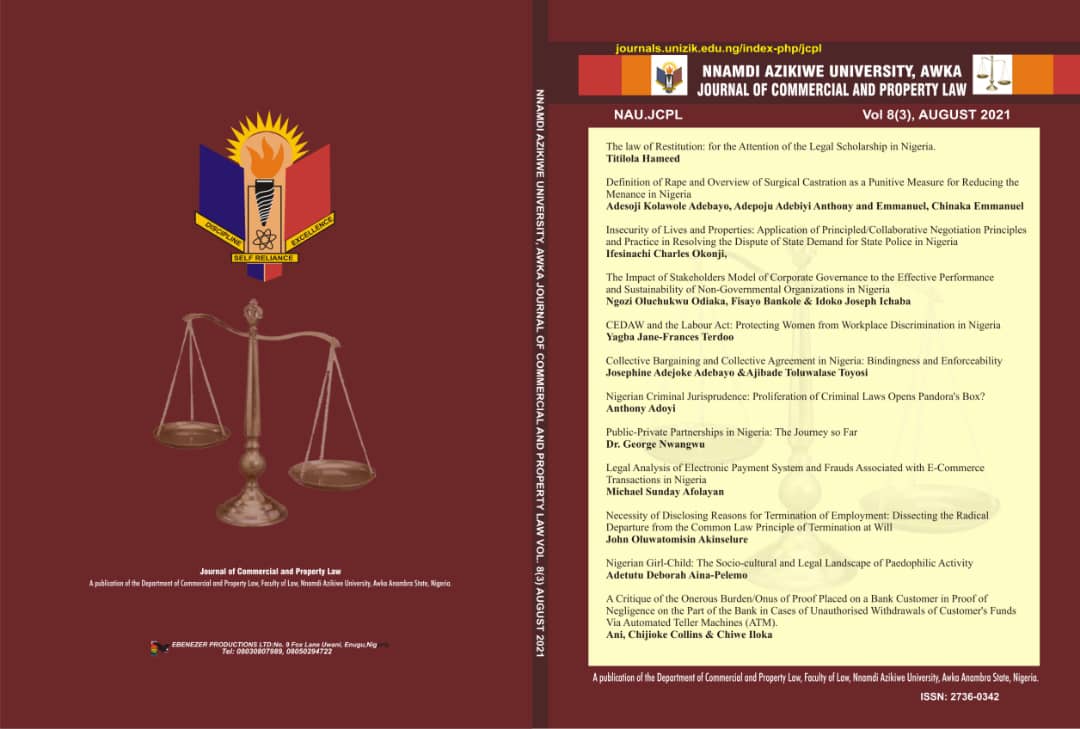 Downloads