Constitutional Protection of the Power of the Electorate over the Elected in Nigeria
Abstract
In every democratic dispensation, the voters in a state are vested with the power to elect
candidates they feel are best suited to pilot the affairs of the state. While the electorate constitute
the majority and the elected the minority, often times, it appears that the electorate are at the
mercy of those they have elected into office. This is however an illusion as the electorate who
possess the votes to enable the elected ascend office also possess the power to remove them from
office for non-performance. The Constitution of every democratic state provides the foundation
upon which persons are voted into office and also regulates the removal of such persons from
office. In Nigeria, while elections are conducted regularly, there is an apathy on the electorate to
exercise their franchise and constitutionally guaranteed rights to remove non-performers elected
into office. This work examines the constitutional provisions regulating the entry into and
removal from office of persons occupying elected positions in order to help educate the
electorate and general populace on the need to ensure that those voted into office do not betray
the trust reposed in them. The doctrinal method of legal research was employed in this work.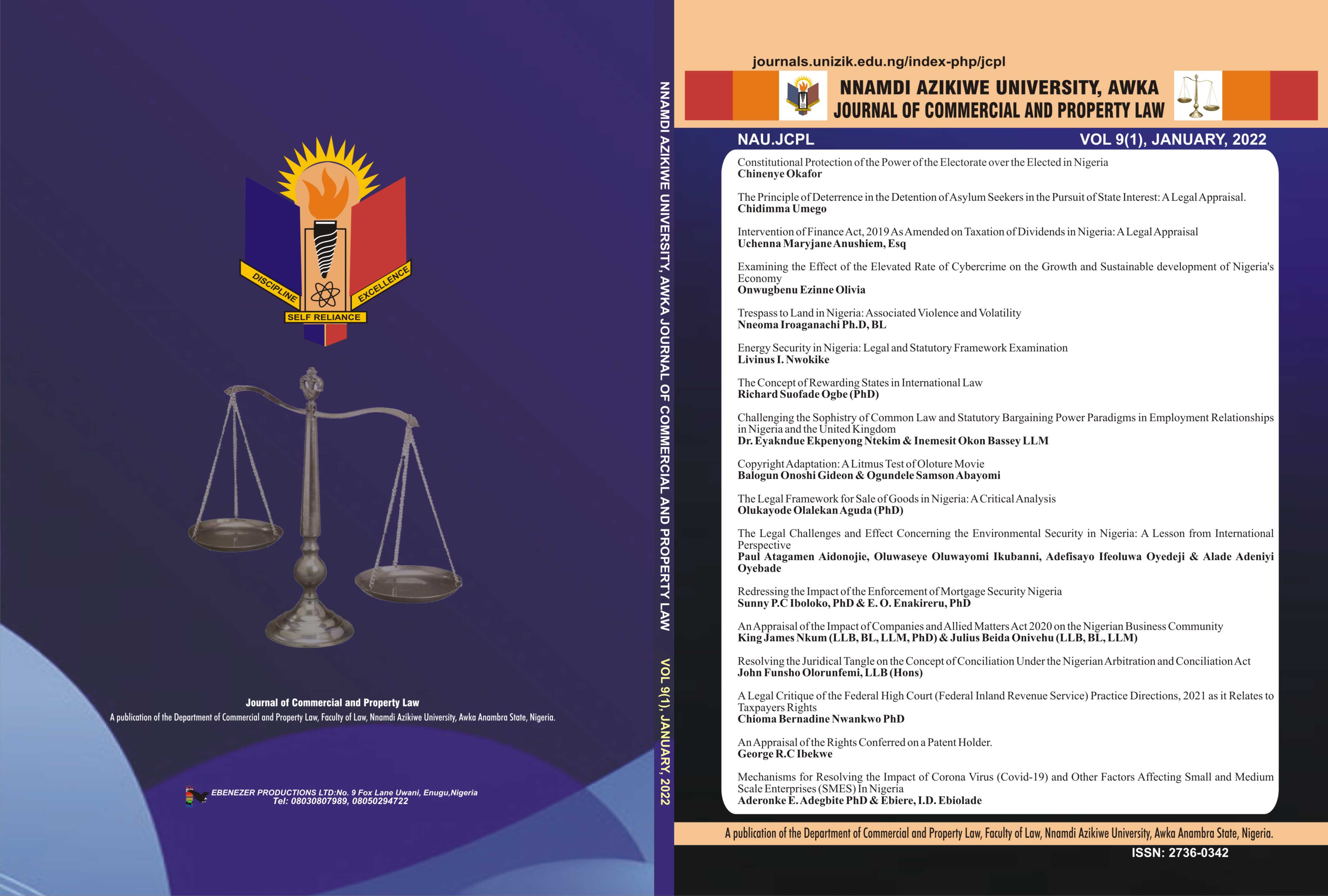 Downloads