The Principle of Deterrence in the Detention of Asylum Seekers in the Pursuit of State Interest: A Legal Appraisal
Keywords:
Asylum-Seekers, Detention, Human Rights and Refugee Law
Abstract
There has been an unprecedented increase in the detention of asylum seekers by some States over
the years. Detention of immigrants has been adopted concurrently with other restrictive
migration policies by States. This calls for a serious cause for concern from the human rights law
perspective, as vulnerable persons who ordinarily should be protected by States are subjected to
inhumane and degrading immigration policies. Detention which ordinarily should be applied as
an exceptional response to irregular migration has now become a routine practice. This research
aims to analyse the principle of deterrence postulated by States as a justification for irregular
migration. The international laws governing detention of asylum-seekers as well as the Courts
scepticism towards the deterrent justification by States such as the United Kingdom, United
States, Australia and Israel were also examined. It was found that there is no empirical evidence
to support the general justification by States on deterrence as a basis for detention of immigrants.
The research adopted both the doctrinal and the 'law-in-context' method, with research materials
sourced from international laws/instruments, case laws, books and journal articles. The research
recommended for States to key into the alternatives to detention provided by the United Nations
High Commissioner for Refugees and also for the frequent monitoring of immigration detention
facilities to ensure compliance with international human rights standard.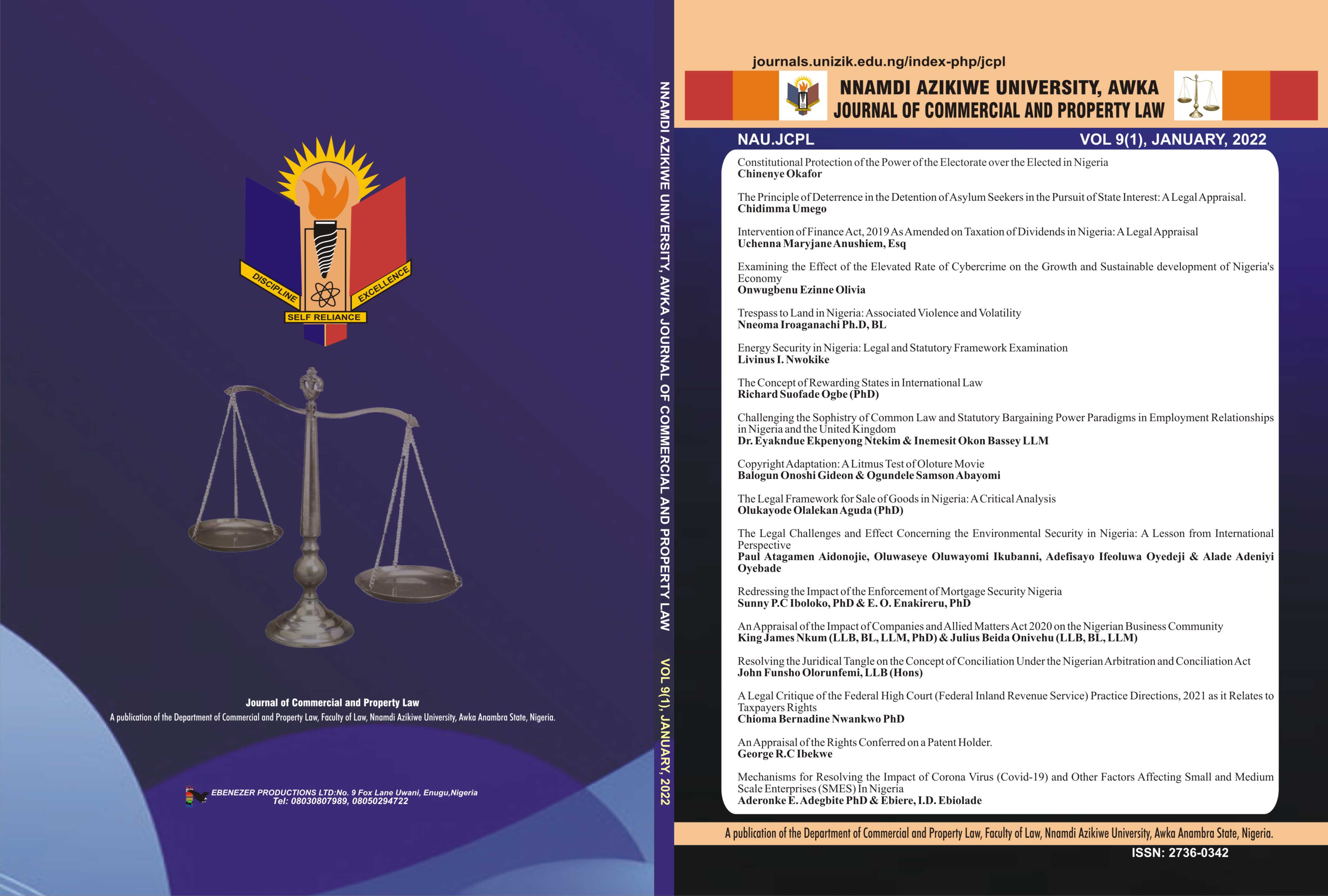 Downloads