Examining the Effect of the Elevated Rate of Cybercrime on the Growth and Sustainable development of Nigeria's Economy
Keywords:
Cybercrime, Cyberspace, Internet security, Nigeria's economic growth and development
Abstract
The cyberspace has provided an internet platform which has enabled geometric growth,
productivity, efficiency and accelerated windows of opportunities for businesses and
the removal of economic barriers hitherto faced by corporate organizations across the
globe. It goes without saying that Nigeria's economy in recent times have had advancements in
Information and Communications Technology which can be seen in every facet of its industries.
This growth has also attracted innumerable crimes which has directly and otherwise affected the
growth and sustainable development of Nigeria's economy, especially in the form of
Cybercrime. Nigerians have become cyber-creatures, spending significant amount of time online.
As the digital world expands, so does cybercrime in Nigeria. While the escalation of cybercrime
could not be curtailed adequately by crime prevention agencies, the effects continue to bite hard
on our economy, both locally and internationally. The necessity to combat these seemingly
uncontrollable phenomena gave rise to Cyber Laws in Nigeria. This paper has attempted to
provide an overview of cybercrime, it will also analyze the effect of cybercrime on the
growth and sustainable development of Nigeria's economy. This paper has also
furnished preventive measures to be put in place to curb cybercrimes in Nigeria. This
article recommends that the Nigerian government must become proactive and focused in the
continuous fight to curb the menace and mitigate its effect on the citizenry. Furthermore, Cyber
laws should be made more effective in acting as a shield over cyberspace, preventing
cybercrime from occurring.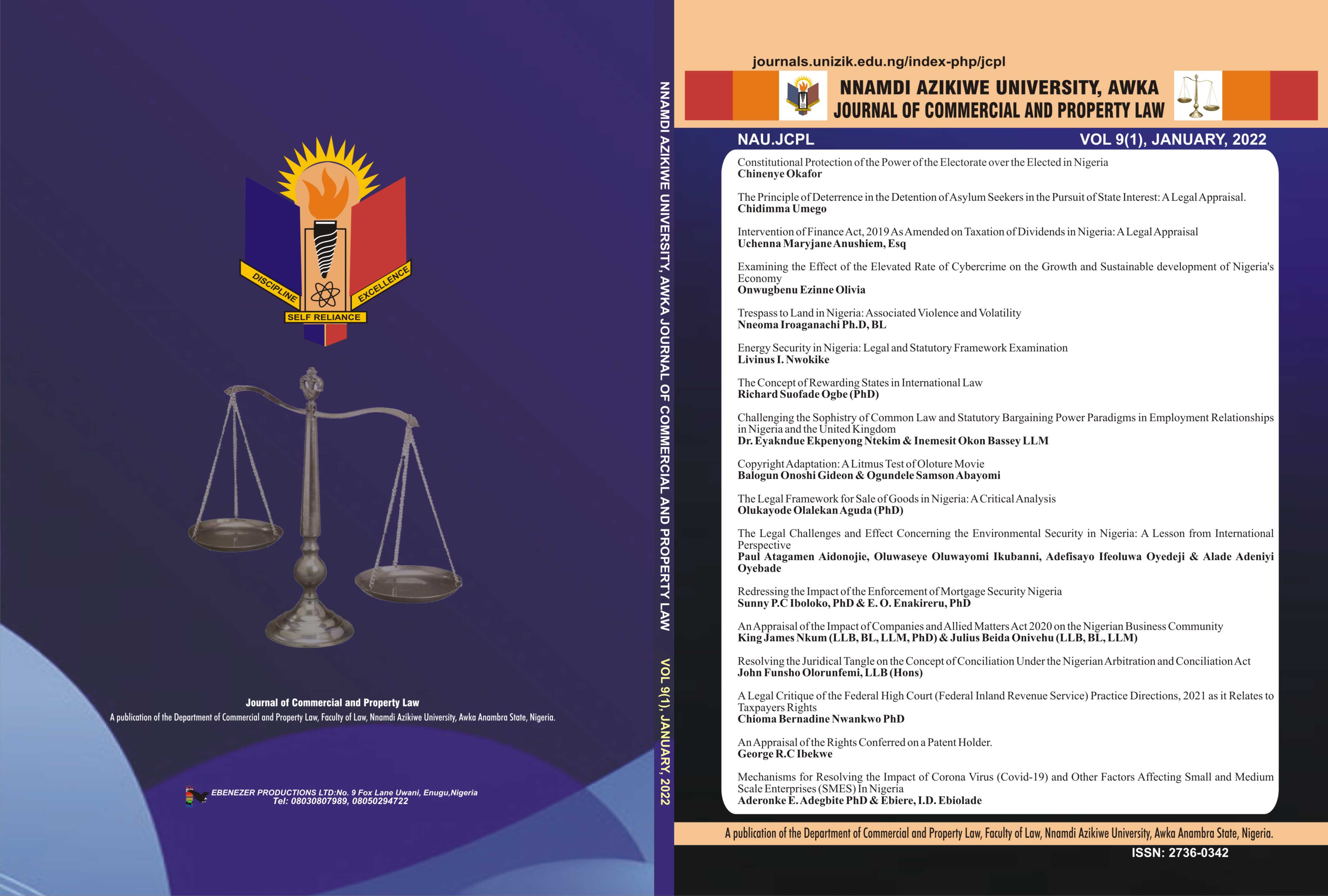 Downloads