Trespass to Land in Nigeria: Associated Violence and Volatility
Keywords:
trespass, violence, possession, land
Abstract
Trespass to land in Nigeria is a topical issue that need not be over emphasized as its prevalence is
wide spread while consequences arising there from impact negatively the very peace of the
nation. The actual use and enjoyment of land by occupiers are threatened while lives and
properties are often not spared. This work examines at close quarters, the trespass to land with its
associated violence and volatility. An attempt to examine the recent trends in the
pronouncements of higher courts and the attitude of the government and the people to matters
relating to trespass to land was made. These primary methods of data collection were utilized and
such data was descriptively analysed. It was found among other, that the tension and crisis
usually associated with trespass to land are overrated. This is because they are often actuated and
propelled by political and other external considerations other than mere trespass to land.
Furthermore, the land needs of all Nigerians including the itinerant Fulanis ought to be
readdressed by all the stakeholders concerned. Due to the negative impact of trespass to land,
tolerance and hospitality should be the watch word and been braced by land holders in Nigeria.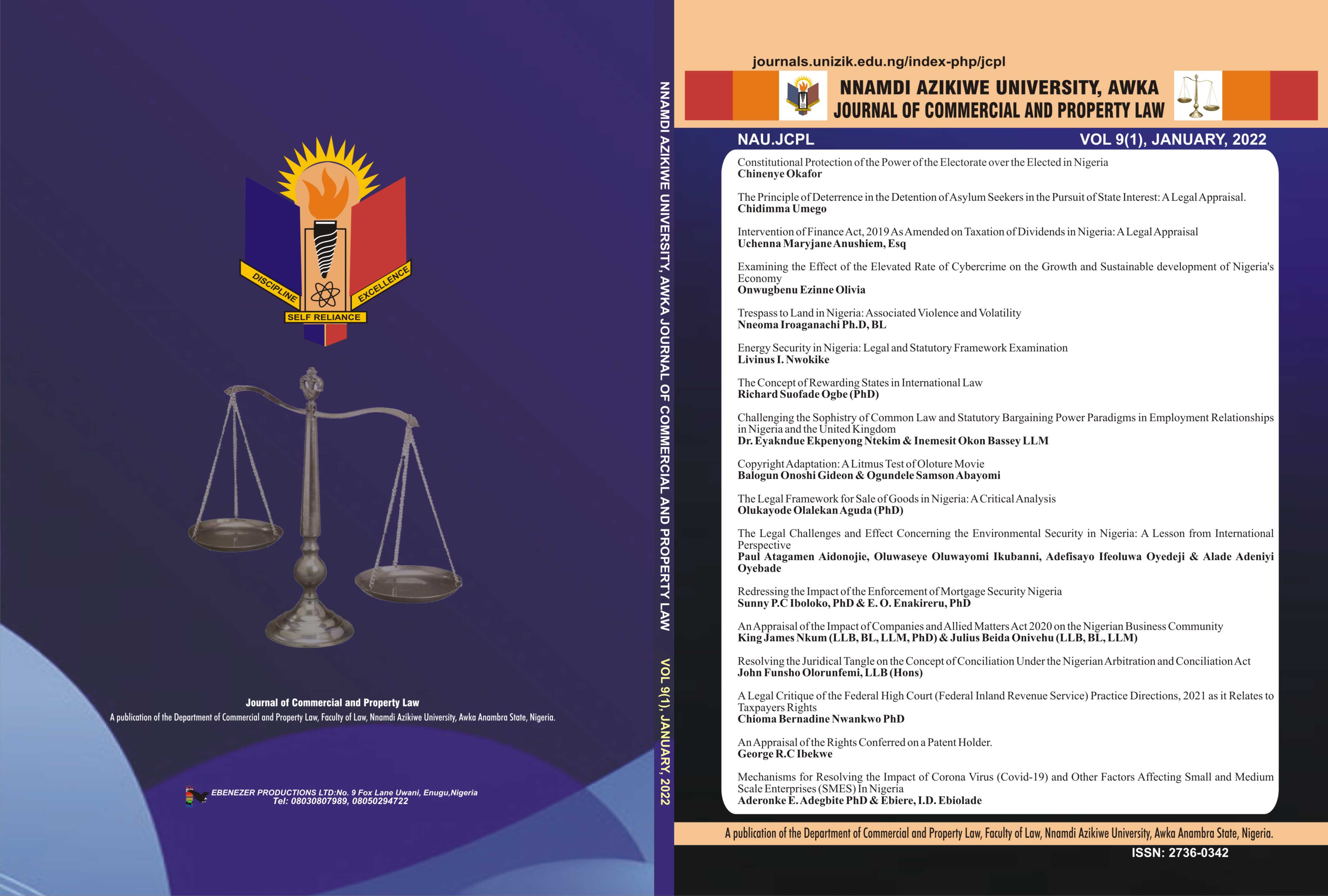 Downloads