The Concept of Rewarding States in International Law
Keywords:
Rewards, International Law, Compliance, cooperation, penalty, incentives
Abstract
Discussion on some reasons why states cooperate and comply with international law has been a
burning issue in international discourse. The compliance as well as cooperation discussion has
largely focused on penalizing and punishing states who do not comply and cooperate with
international law. This paper seeks to argue that there is the case of 'rewarding States' which has
been largely undertheorized and as a result made unpopular. That instead of penalizing states for
not complying and cooperating with international law they should be made to the see the benefits
of complying in addition to rewarding those who comply to serve as a stimulus and incentive to
others. Compliance by states should be full not, partial. This is because compliance goes beyond
the signing and ratification of a treaty. The fact is that just signing and ratifying a treaty does not
translate to true compliance, since. Penalizing states apart from being very expensive, has a
destabilizing effect on both the state being penalized and state issuing the penalty. This paper
concludes that it is time the international community focuses more on rewarding states for
complying with international law and discourages issuing out penalty for states who do not
comply. The point about reward is that it is incentive prone. It only makes one state well off and
no state beleaguered. In other words, reward makes the state at fault to ultimately realize itself
and do the needful. This is unlike penalties which are not incentive prone. The reason is because
they make the state receiving the penalty always defeated. This study becomes necessary because
the positive effect of rewards has been ignored in international law discussion.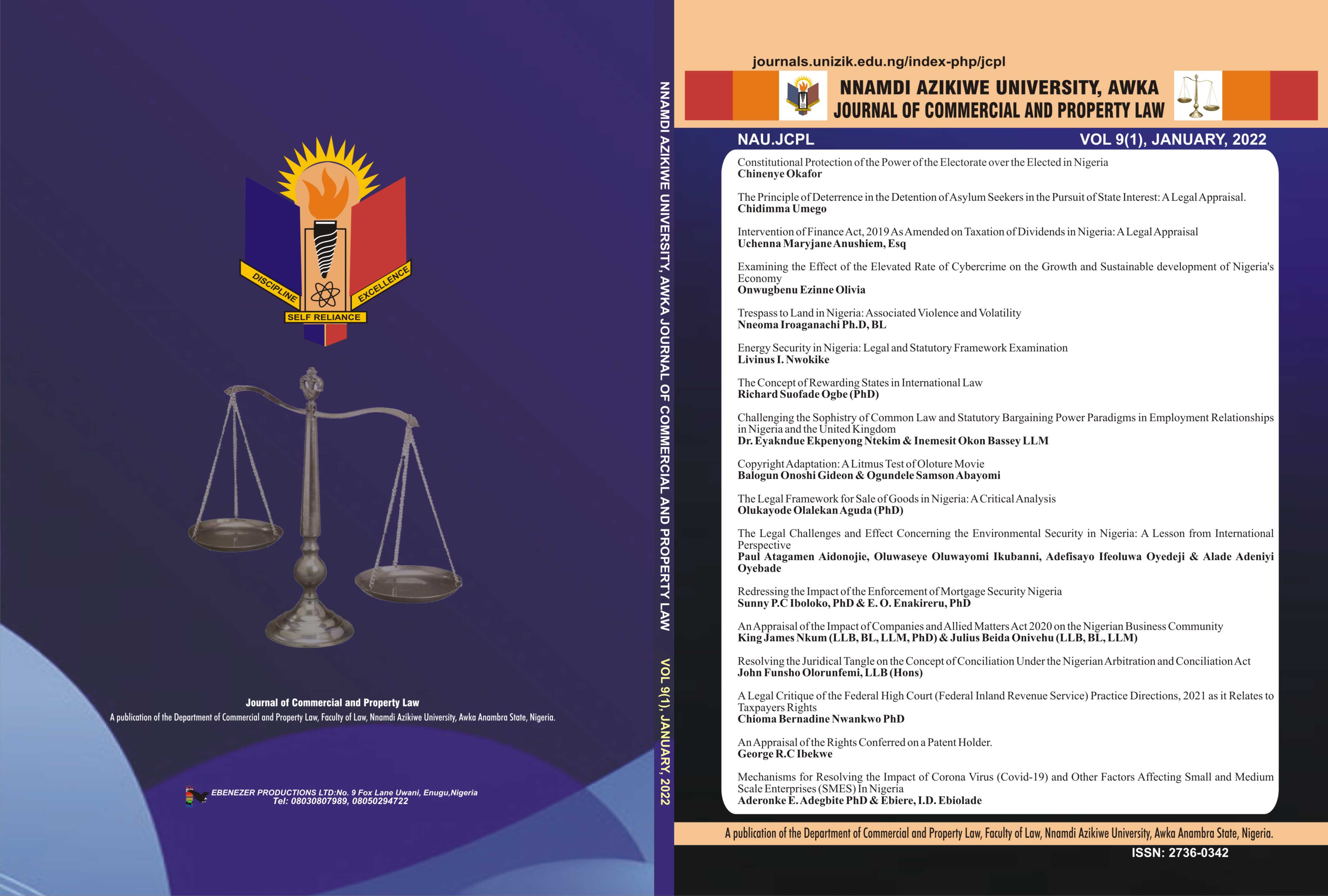 Downloads