ETHICAL DISCLOSURES AND FIRM VALUE OF CONSUMER GOODS COMPANIES: EVIDENCE FROM NIGERIA
Keywords:
Ethical disclosures, Non-financial, Signaling theory, Profitability, Sustainability
Abstract
conducted using E-views 9.0 software. Results reveal that ethical disclosures exert insignificant influence on the value of consumer goods companies in Nigeria, but this effect is enhanced and significant when moderated with corporate profitability. The results confirm that ethical disclosures wield significant signalling effects, reduces information asymmetry and are significantly relevant in investors' valuation of consumer goods companies in an emerging stock market, if and only if such disclosures bring about improved financial performance. This implies that investors will only put ethical disclosures of human rights, environmental protection and other safety activities into consideration in the valuation of firms only when such disclosures are supported by satisfactory financial performance.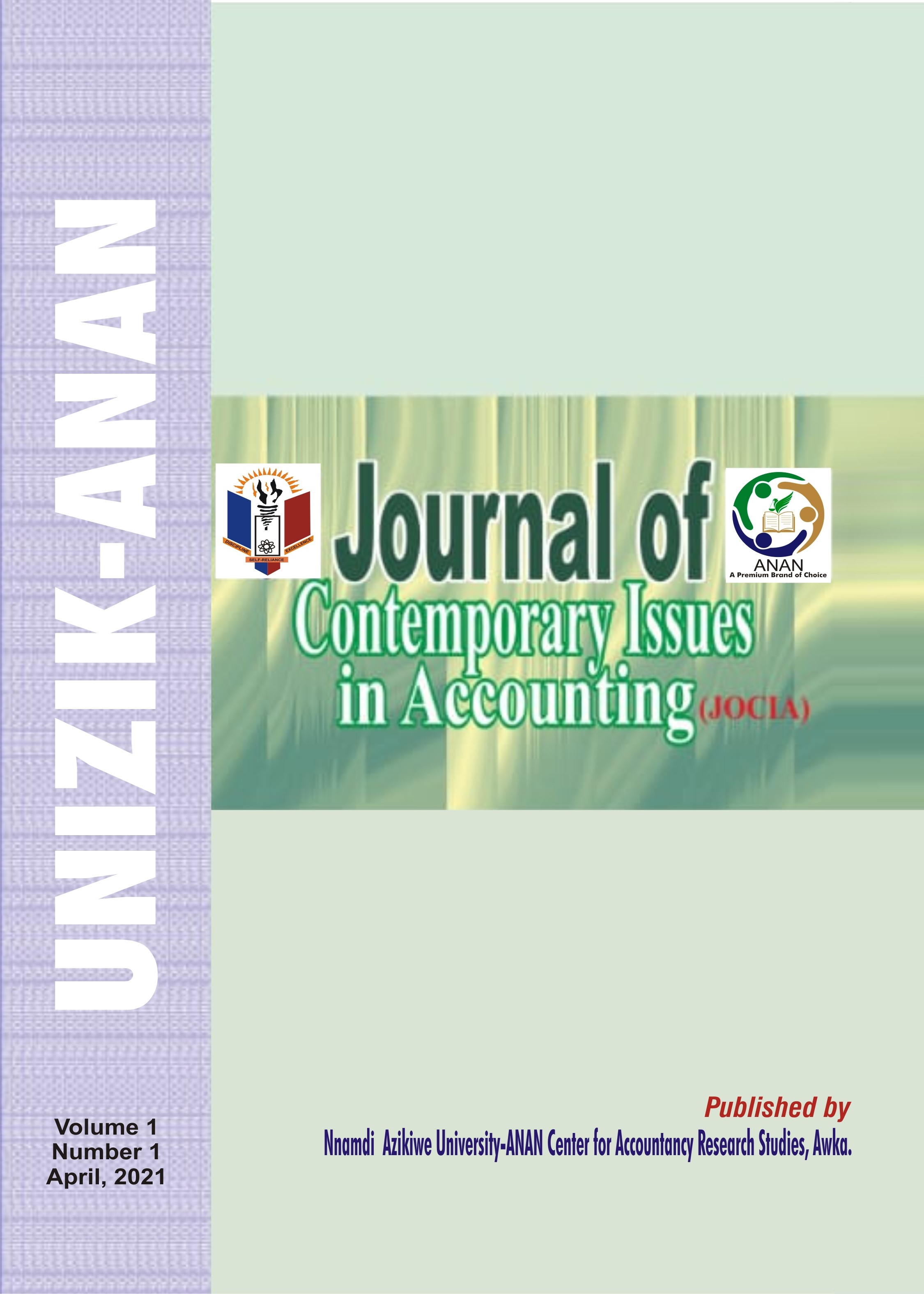 Downloads
How to Cite
Ikponmwosa, M. I. (2021). ETHICAL DISCLOSURES AND FIRM VALUE OF CONSUMER GOODS COMPANIES: EVIDENCE FROM NIGERIA. Journal of Contemporary Issues in Accounting, 1(1), 27–40. Retrieved from https://journals.unizik.edu.ng/jocia/article/view/890