ROLE OF AN ACCOUNTANT IN DECENTRALIZED TRANSFER PRICING AND PERFORMANCE MANAGEMENT
Keywords:
Transfer pricing, Performance management, Cost, Market price, Decentralization
Abstract
Decentralization is a systematic effort to delegate to the lowest levels of all authority except that which can only be exercised at central point and transfer pricing while performance management has been one of the most important and positive developments in the sphere of human resource management in recent years. The accountant segregates the revenue and costs into areas of personal responsibility to assess the performance attained by persons to whom authority has been assigned in the organization. It is used to measures evaluate and monitor decentralization process. In this paper, we examined the role of an accountant in decentralized transfer pricing and performance management. We demonstrated that seemingly unprofitable strategy of decentralizing price-setting decisions actually makes sense when considered in a strategic context, incorporating its impact on industry profitability. Again, transfer prices as the internal price of products created within the company have two main functions profit allocation and coordination. In addition, the various types of transfer pricing that exist are examined in view of these functions such as market-based, cost-based and negotiation transfer pricing. Overall, we found that transfer pricing is generally considered as the major international taxation issue faced by multinational corporations and is an enormously important issue for many countries, though responses to it will in some respects vary.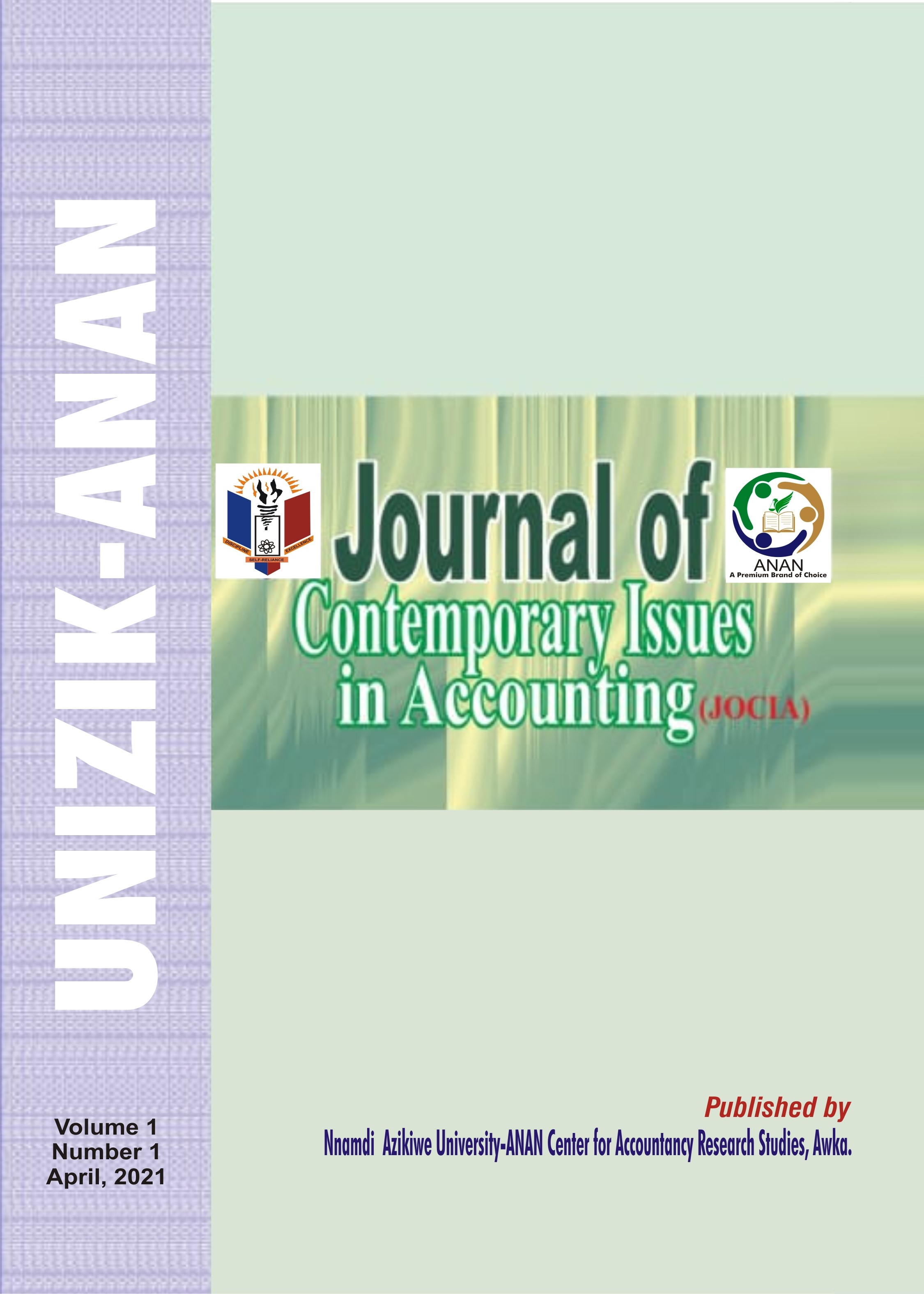 Downloads
How to Cite
Sagin, O. S., & Muojekwu, H. (2021). ROLE OF AN ACCOUNTANT IN DECENTRALIZED TRANSFER PRICING AND PERFORMANCE MANAGEMENT. Journal of Contemporary Issues in Accounting, 1(1), 183–199. Retrieved from https://journals.unizik.edu.ng/jocia/article/view/900