MOTIVATION STRATEGIES FOR IMPROVED LIBRARY SERVICES IN FESTUS AGHAGBO NWAKO LIBRARY
Keywords:
Festus Aghagbo Nwako Library, Motivation Strategies, Motivation Theories, Motivated Workforce
Abstract
This paper sought to address the place of motivation in the work performance of both professional and paraprofessional staff of Festus Aghagbo Nwako Library. Clearly, motivation is the driving force in a person that makes him to do something willingly. It is aimed at inspiring people to work, individually or in groups in ways such as to produce best results. The paper discussed the concept of motivation and also x-rayed the various theories of motivation. It highlighted the benefits of motivation as well as what happens when the workforce is not motivated in the library. Finally, the paper recommended several motivation strategies that could
enhance library services if adopted in Festus Aghagbo Nwako Library.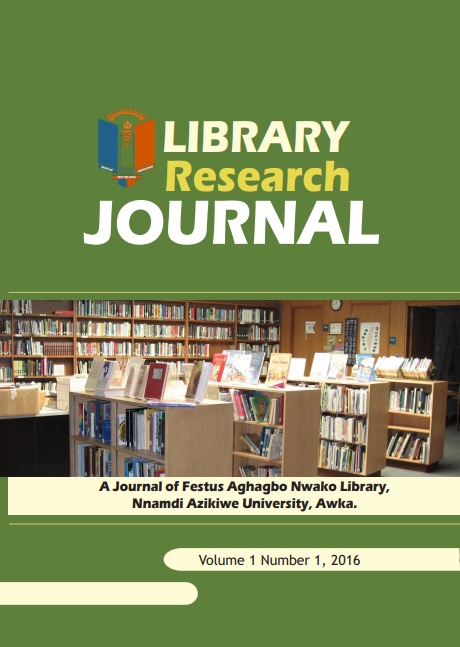 Downloads