STYLES AND IMAGERIES IN IGBO DRAMA TEXT: A STUDY OF ỌJAADỊLỊ AND NKE M JI KA
Abstract
Literature in its entirety is all about the use of language to create styles and imageries in an
artistic and appealing manner by a passionate creative artist. Styles and imageries are
products of language for literary ornamentation. The study aims at exploring the use of styles
and imageries by the authors whose works are under study to see how they have been able to
achieve aesthetics using these two elements of literature. At the back of the researchers' mind
for embarking on this study is to bring the two selected Igbo drama texts to lime-light. The
literary theory adopted for analysis of the study is formalism. The main source of data for the
study came from Ọjaadịlị and Nke M Ji Ka written by Odunke Artists and G. I. Nwaozuzu
respectively, which collectively formed the population of the study. Others source of data for
the study includes library and internet sourced materials. At the end of the study, the
researchers observed that the two authors achieved success in their use of language which
helped them to articulate styles and imageries using the characters in their literary works. The
study would be of great value to the public, teachers, students, as well as researchers in styles
and imageries, hence adding to the wealth of knowledge in the study of this nature.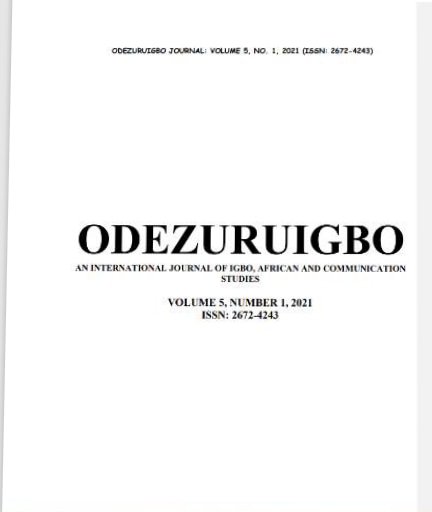 Downloads