Evaluating Totemism in Some Igbo Culture Areas as an African Belief System
Keywords:
Evaluating,, Totemism,, Igbo,, Culture,, Belief system, Africa
Abstract
This work evaluates totemism in Igbo culture as an African belief system. The younger generation
is bereft of the knowledge of what totems are in Igbo culture because the missionaries that brought
Christianity in Igbo land termed her culture idol worshiping. As the Igbo culture is at its death
throes today because many of their belief systems have been sidelined by civilization, the
researcher wants to find out what totems really are and their functions in Igbo land. This study is
a qualitative research design, carried out in Igbo land. The area of study is totemism. The
population of the study was the Igbo. Simple random sampling was used to select the respondents.
Data were collected through oral interviews, and books related to the study were reviewed.
Functionalist Theory was employed in analyzing the data collected to prove that totems are
messengers of the Supreme Being and His healing agents to His people. Also, totems help the Igbo
people in shaping their moral lives. Now that Christianity is the order of the day, these totems
should be used for the preservation of the ecosystem and tourist attractions.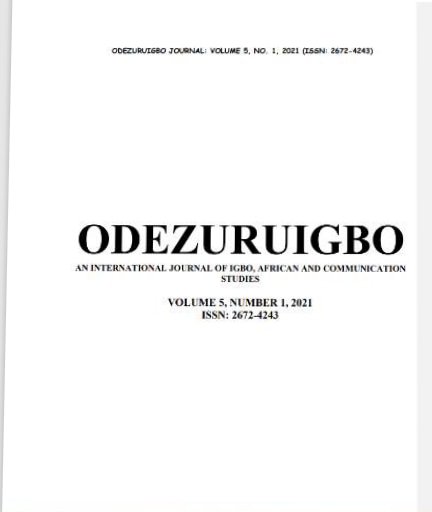 Downloads