Design of a prototype digital water level controller using ultrasonic sensor interfaced microcontroller
Design of a prototype digital water level controller
Keywords:
Ultrasonic sensor, microcontroller, electric pumping machine, PVC, discharge
Abstract
This work designed and fabricated a prototype digital water level controller using ultrasonic sensor interfaced with microcontroller. The supply and overhead tanks were designed and fabricated with fiber glass of thickness 5mm. The electric pump was selected based on the capacity of the overhead tanks and its distance from the supply source. Polyvinyl Chloride (PVC) pipes were selected based on its carbon content, low cost, chemical resistance and ease of joining. The electronic circuit was designed and built using ultrasonic sensor, microcontroller, transistors and relays. Result obtained on testing shows that the controller regulates the ON and OFF of the pump depending on the water levels in the overhead tank. At the highest discharge level of the electric pumping machine which was 900m, the efficiency of the sensor response was found to be 88.9%. This shows that a good result was on the prototype design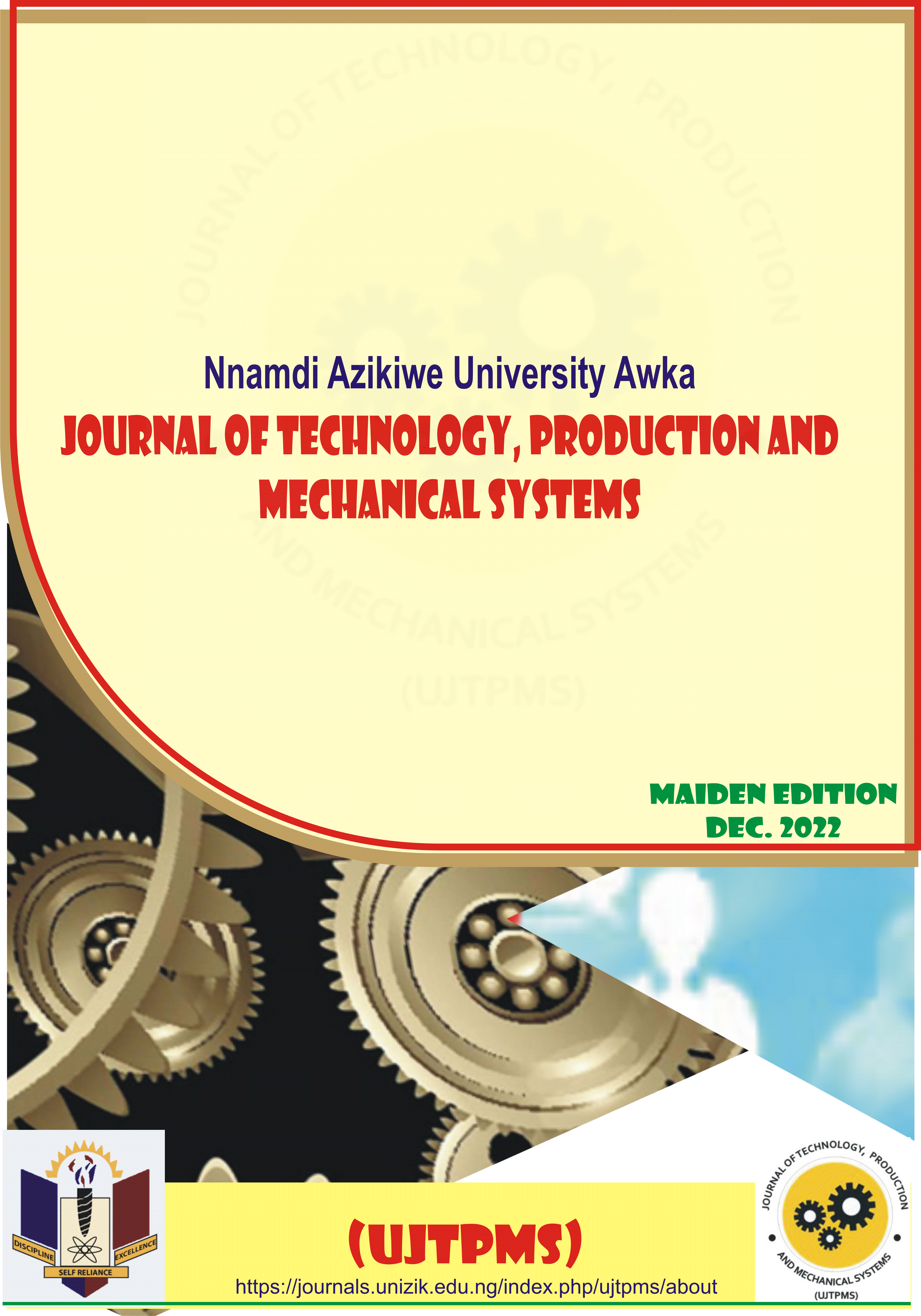 Downloads
License
This work is licensed under a Creative Commons Attribution-NonCommercial 4.0 International License.