An Appraisal of the Impact of Companies and Allied Matters Act 2020 on the Nigerian Business Community
Keywords:
Business Law, Company, Corporate Affairs, Corporate Governance, Director, Incorporation
Abstract
The uneasy regulatory regime including cost of establishing and managing businesses in the
country affects profitability. These government regulations tailored by the Corporate Affairs
Commission (CAC) has hampered the production and growth of businesses in Nigeria over the
years. Following concerns on the Companies and Allied Matters Act (CAMA) 1990 becoming
outdated, the Act was amended with a view to bringing our corporate law up to speed with global
trends and thereby encourages investments that will allow small businesses and start up to thrive,
lower cost and ease regulatory burden. Based on this premise, the Paper seeks to appraise the
impact of CAMA 2020 on the Nigerian business community. The study found among other
things, that the administrative proceeding Committee under Section 851 of the new CAMA 2020
has been saddled with the responsibility of adjudicating on matters arising in the Act as provided
by Section 38 of the Companies regulation, which negates the principles of fair hearing, as
Constitutionally guaranteed. Data generated from the study were analysed using doctrinal and
descriptive methods, as well as content analysis. The Paper makes recommendations which
includes strict and total compliance with the codes of corporate governance in Nigeria; the
imperative of amending the CAMA 2020 in order to return the exclusive jurisdiction of the
Federal High Court; ensuring transparency and adequate check on the excesses of the corporate
organs; and restoration of the pre-registration requirement of the endorsement of the statement of
compliance by the legal practitioner; etcetera.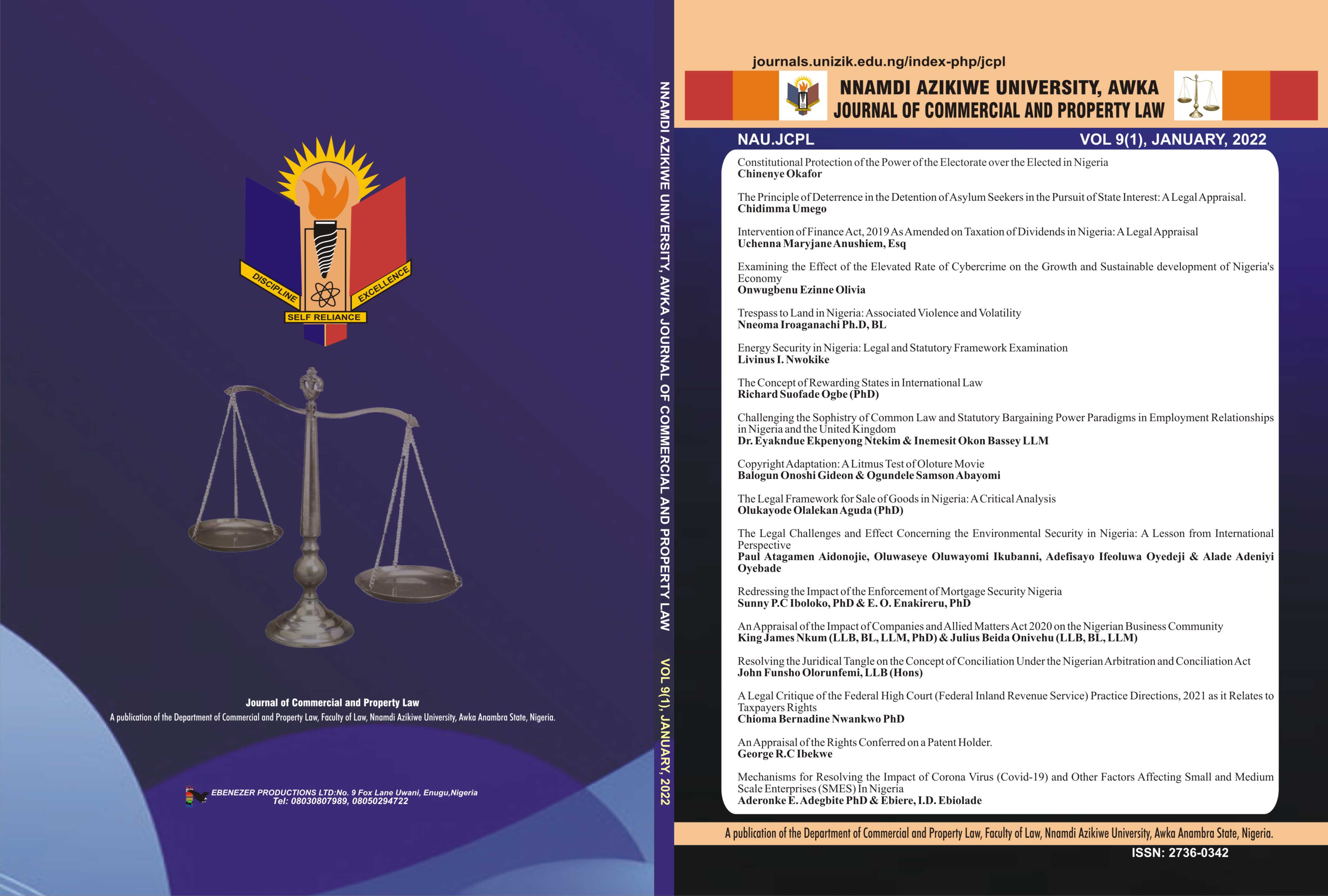 Downloads