INTERROGATING THE CHALLENGES OF REAL ESTATE DEVELOPMENT AND SECURED CREDIT FINANCING IN NIGERIA
Keywords:
Real Estate, Development, Secured credits, Credit Financing and Nigeria
Abstract
This paper examined indicators of non performance of the real estate sector of the Nigerian economy and tied it closely to the challenges of secured credit financing in Nigeria. The persistent rises in the cost of housing in most of Nigeria's urban centres necessitated this inquiry.. It is the position of this paper that the Nigerian real estate sector has not witnessed appreciable growth due majorly to poor financing, anachronistic and unfavourable legal regimes. The paper argued that appreciable growth in real estate development cannot be divorced from the business of lending and borrowing on agreed terms and as regulated by law. It stated further that answers to queries on the non performance in the public housing projects of both the Federal and State governments in Nigeria can be gleaned from the extent and rate of movement of credit within critical players in the real estate sector. The paper therefore examined the current challenges facing real estate development in Nigeria as well as the reasons secured credit systems of mortgages and charges have not been able to assist growth in the sector unlike what is obtainable in most parts of the western world. It concluded that real estate development in Nigeria can be improved by proper credit financing strategies; and therefore recommended the amendment of relevant laws such as the Land Use Act 1978 to encourage banks and other financial institutions to become the real drivers of real estate development through the grant of better credit facilities.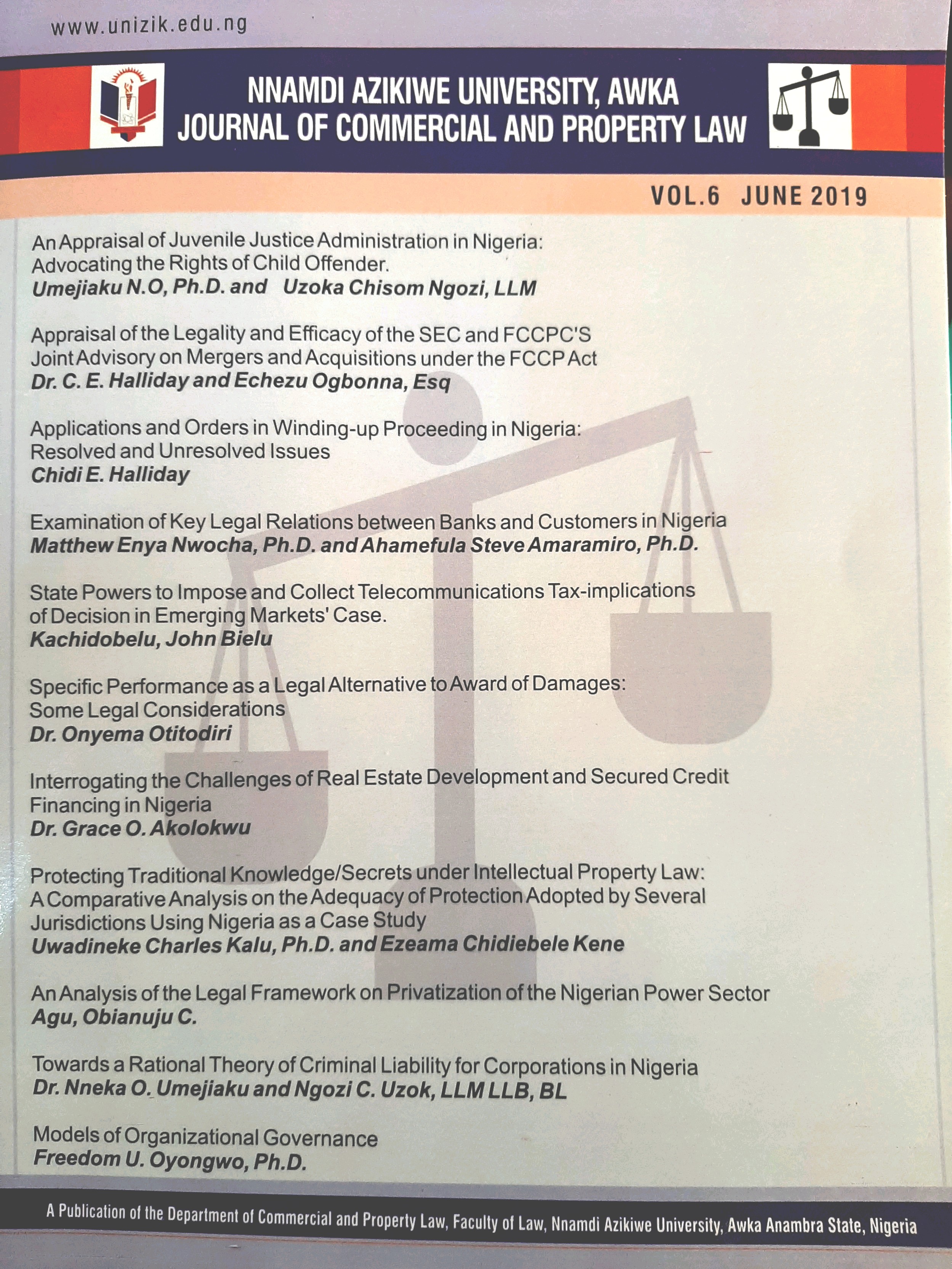 Downloads