PROTECTING TRADITIONAL KNOWLEDGE/SECRETS UNDER INTELLECTUAL PROPERTY LAW: A COMPARATIVE ANALYSIS OF THE ADEQUACY OF PROTECTIONS USING NIGERIA AS A CASE STUDY
Keywords:
Traditional knowledge, Human and Peoples' rights, intellectual property law, bio-piracy, ethical clearance
Abstract
The adequacy of protection of the Traditional knowledge of a people must be viewed not merely as protection of intellectual property rights but the protection of the very existence of a people; as if that knowledge or invention sought to be protected is their very being and identity. The economic aspect of protection under intellectual property law should be viewed as secondary. Whereas this discourse is focused on aspects of intellectual property, much emphasis needs to be laid and taken into consideration while drafting legislation to ensure that traditional knowledge rights of a people are protected not only from the economic standpoint but from a self determination and human rights point of view. These traditional practices, healing techniques etc are long practiced ways of life that become a people's very being and existence. Therefore any attempt in remodeling/rebranding these techniques and making profits from them means robbing a people of their very existence. It follows then that incidents of bio-piracy should be likened to the crime of genocide (eroding the very existence of a people) and adequate punitive measures capable of enforcement should be put in place when making draft legislation. Ethical Clearance must be secured from the relevant regulatory agencies before any form of inquiry, investigations, and/or interviews are embarked upon.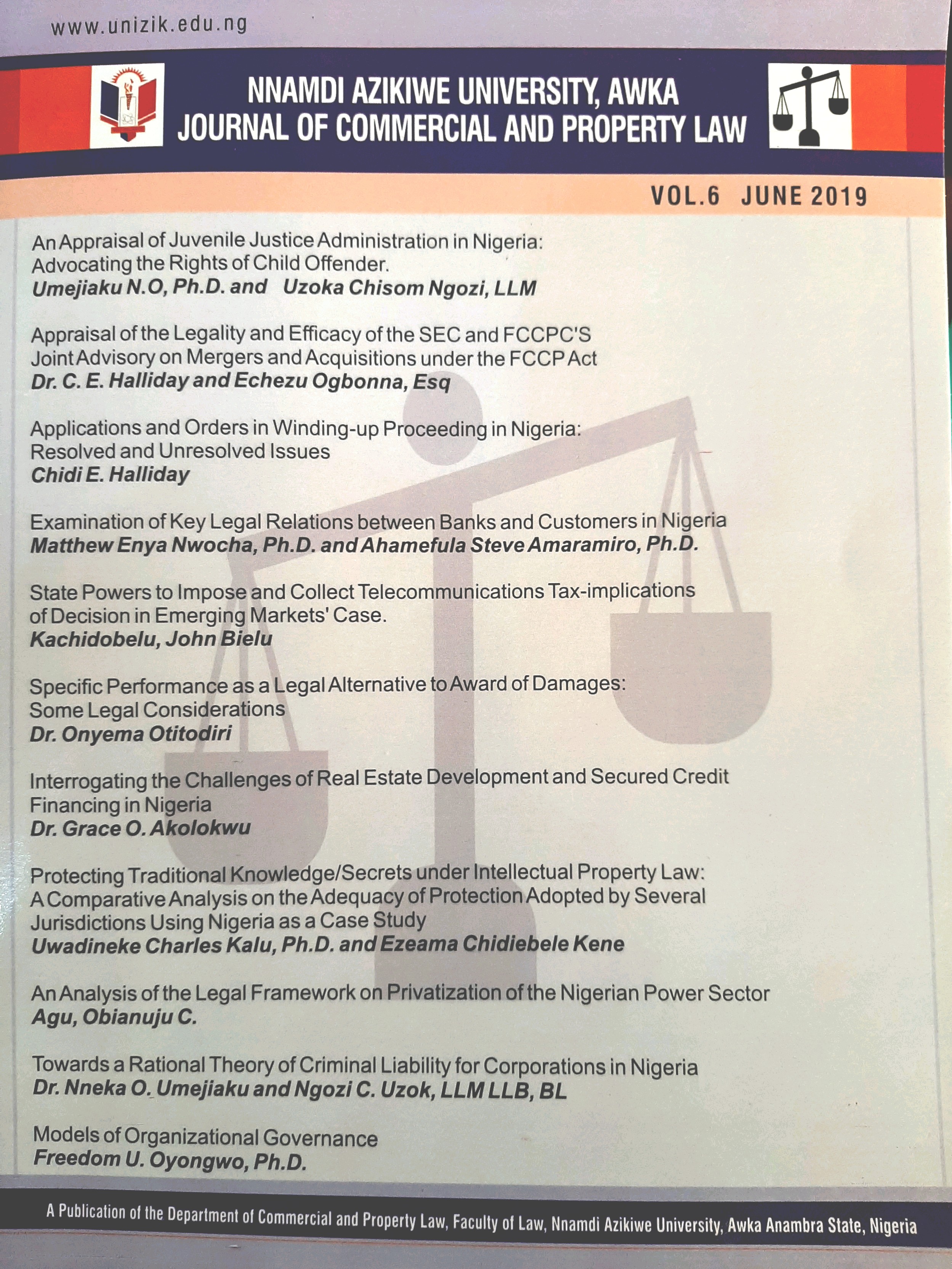 Downloads