MODELS OF ORGANIZATIONAL GOVERNANCE
Keywords:
models, organization, personnel, reform, methodology, oligarchy
Abstract
This study reviewed the mode of running human organizations in democratic and non-democratic environments. The study used the following models to identify and describe the governance of an organization: Oligarchy, Democratic centralism, The Logic of collective action and Centre periphery. These models had communist, capitalist and moderate orientations and explained the running of organizations in terms of the number of persons that constitute the governing class of any organization. Using secondary methods of data gathering, the study found that only a small group of persons can run the affairs of an organization to avoid chaos and confusion. It found also that the co-operation of majority of organization members must be enlisted for the small group to succeed in governing the organization. Consequently, the research recommended the reduction in the level of disharmony of interest between the minority governing class and the majority governed. It further recommended the decentralization of the governing elite and the regular use of democratic methods of governing human organizations.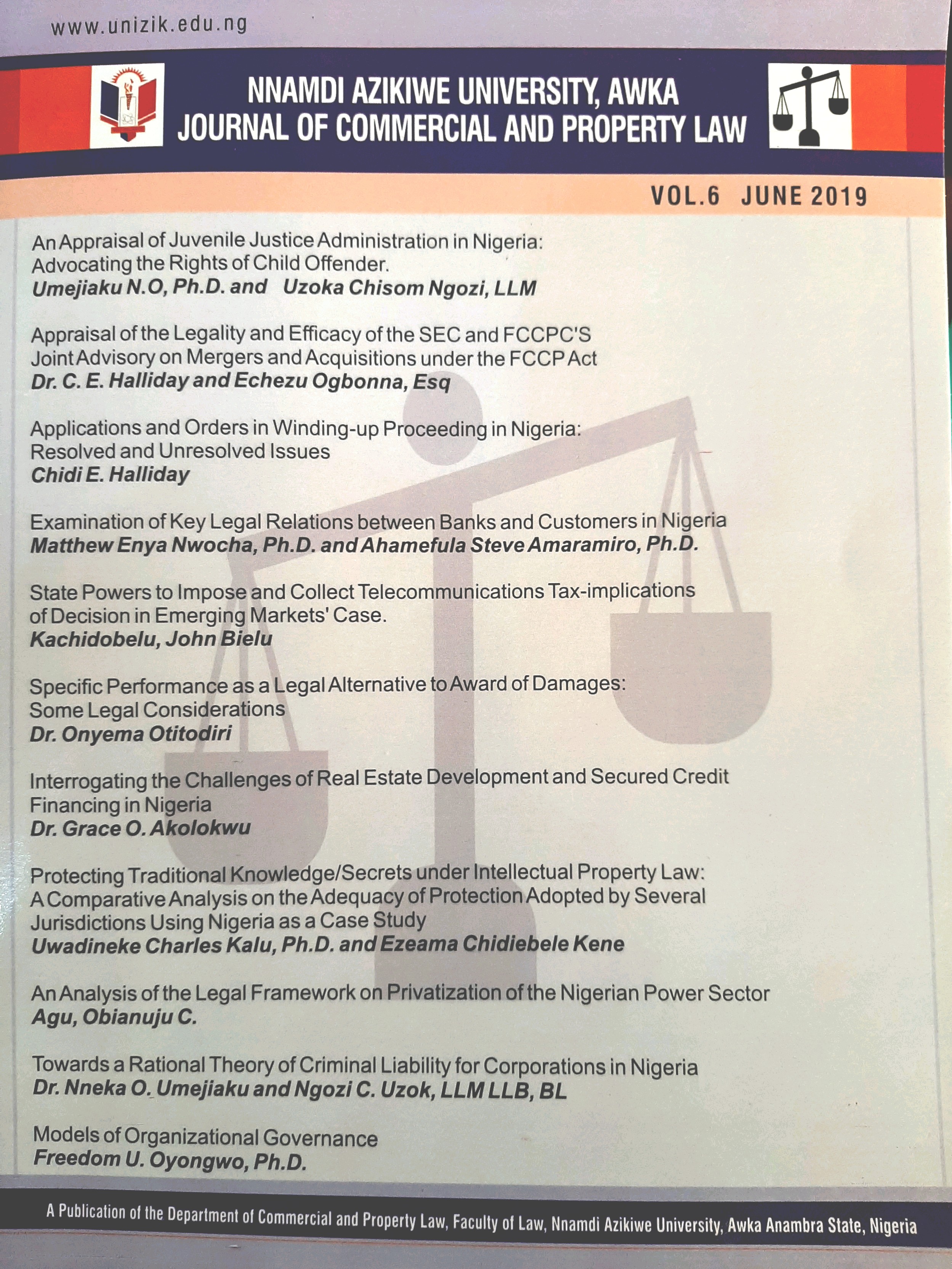 Downloads