A CASE FOR CORPORATE BANKRUPTCY REGIME IN NIGERIA THROUGH LEGISLATIVE ACTION
Keywords:
LEGISLATIVE ACTION, CORPORATE BANKRUPTCY REGIME, corporate insolvency, corporate resuscitation, corporate survival
Abstract
The extant legislation on bankruptcy in Nigeria affects only individuals or natural
persons as well as partners. It has no relevance or effects whatsoever on corporations
or registered companies. Such companies in Nigeria, can be liquidated or wound-up
under the provisions of the Companies and Allied Matters Act (CAMA) and the
Companies Winding-up Proceedings Rules. The attendant or resultant effect is that
companies that are no longer financially solvent are unable to continue to exist and
must be liquidated under CAMA. Such liquidations do not in anyway affect the
fortunes of the Directors or Shareholders of such a company. Again, bankruptcy
practice in Nigeria seeks the complete stoppage of operation of the entity concerned.
There is no procedure like Rehabilitation that mark out the American bankruptcy
process. There are different bankruptcy routes or channels in America. We intend to
emphasize the Chapter 11 process particularly as it concerns corporate insolvency and
bankruptcy, corporate resuscitation or rehabilitation, corporate survival and
continuity. This study will draw from the American chapter 11 model in making a
clear case for corporate bankruptcy in Nigeria.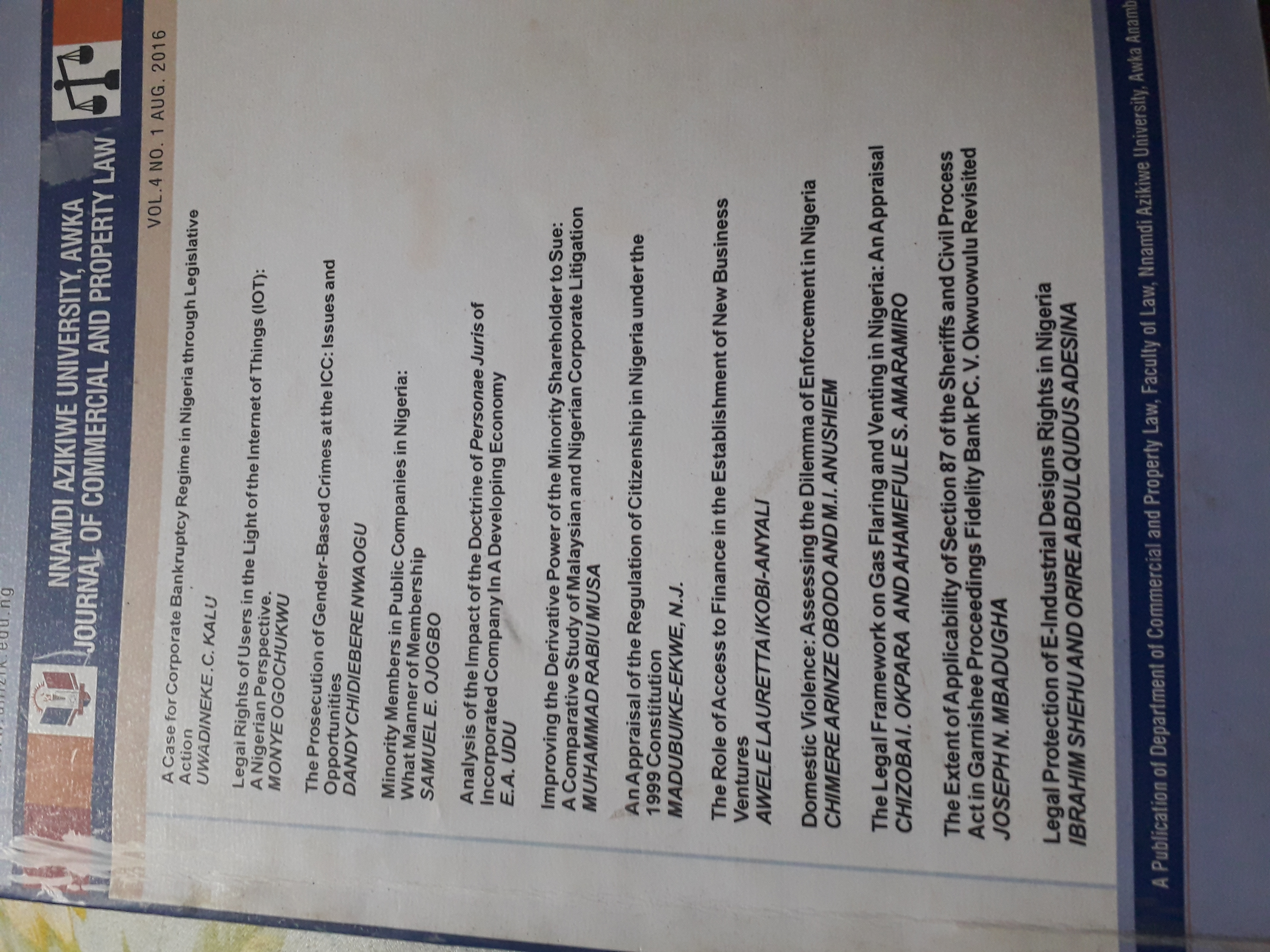 Downloads