LEGAL RIGHTS OF USERS IN THE LIGHT OF THE INTERNET OF THINGS (IOT): A NIGERIAN PERSPECTIVE
Keywords:
LEGAL RIGHTS, INTERNET OF THINGS, NIGERIAN PERSPECTIVE
Abstract
Internet technology has witnessed a series of advancement, ranging from the evolution
of mobile services to the convergence of systems. The Internet of Things (IoT) is the
new oil set to take the technology industry by storm. This brain child of Internet
technology though envisioned as far back as 1932 by Jay B. Nash as 'the leisure of the
Greek citizen', (made possible by mechanical slaves which orchestrate lighting,
heating, shoe shining and hair cutting for owners), has only recently witnessed
exponential growth due to the availability of enabling factors such as ubiquitous
connectivity, sensor technology and availability of smart devices. The IoT is essentially
a network of interconnections/communication between machines facilitated by
information exchanges that enable devices to make intelligent decisions mostly without
human intervention. Although the benefits of the IoT cannot be ignored as it has proven
important in several sectors such as in medical diagnosis/patient care and home
automation, legal issues such as data and privacy protection, contractual liability,
intellectual property rights and consumer protection its use raise some concern. The
author analyzes the suitability of existing laws and advocates for the enactment of
additional pieces of legislation to adequately cover the field. The overall aim of this
work is to explore the potential of the IoT in Nigeria, with a view to ensuring that the
value delivery from the IoT does not usher in consumer detriment.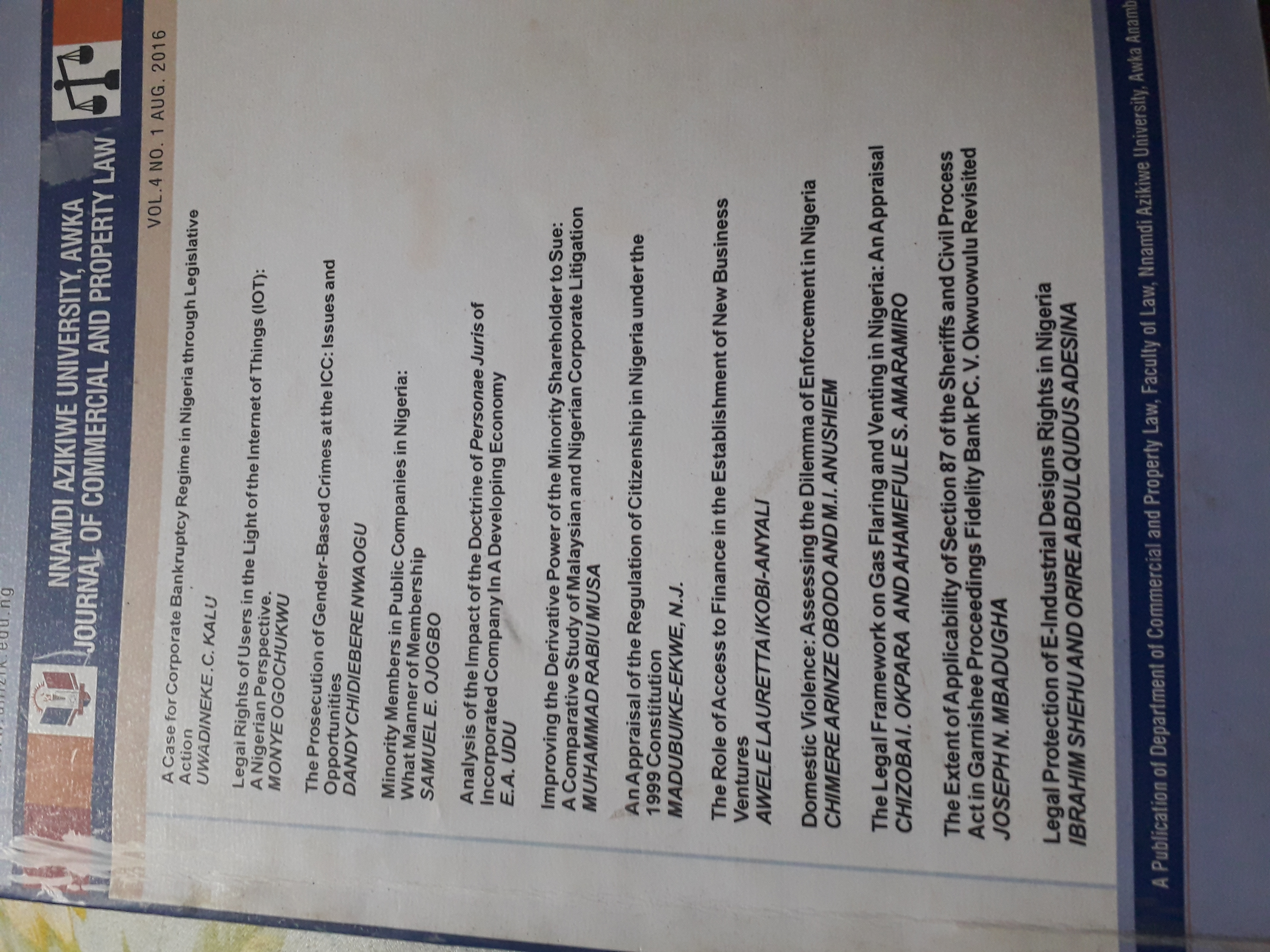 Downloads