THE PROSECUTION OF GENDER-BASED CRIMES AT THE ICC: ISSUES AND OPPORTUNITIES
Keywords:
THE PROSECUTION, gender-based crimes, The ICC, armed conflict, gender crimes on women, gender crimes on girls
Abstract
The article discusses the fact that, despite notable progress, gender-based crimes are
still under-investigated, under-prosecuted and remains the least condemn war crime,
as if these types of crimes were of lesser importance than other crimes committed
during armed conflict. The ICC must make a firm commitment to the prosecution of
gender based crimes. The present article concludes with emphasis of two specific and
important areas†(i) the urgent need for the establishment of institutional structures
for decision-making about prosecute and investigation (ii) the need for its member
states to demonstrate commitment that such crimes will not be tolerated, owing to the
impact of gender crimes on women and girls. The article also reviews the office of the
prosecutor of the ICC in terms of its effectiveness and administering gender justice
for women and girls across the globe during arm conflicts. The work also reviews the
plight of victims of sexual and gender based crimes and hour the ICC has effectively
made provision for the protection of victim and witnesses of sexual and gender based
crimes. Also challenges as evidence collection and building confidence in witnesses of
sexual and gender crimes to freely participate in their adjudicate of justice are also
effectively pointed out.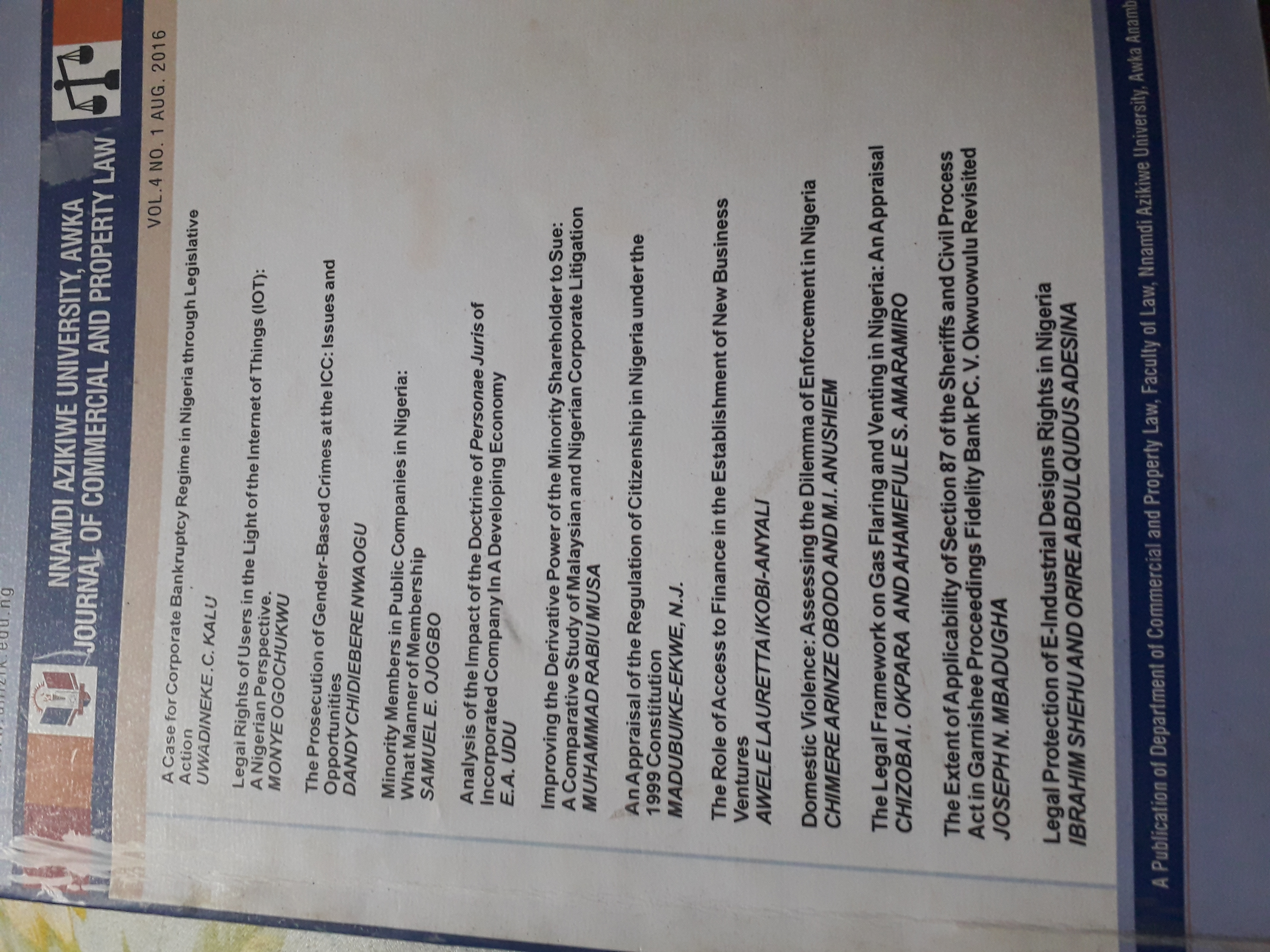 Downloads