ANALYSIS OF THE IMPACT OF THE DOCTRINE OF PERSONAE JURIS OF INCORPORATED COMPANY IN A DEVELOPING ECONOMY
Keywords:
Veil, Incorporated, Personae, Juris, Developing, Economy
Abstract
The company, upon incorporation, becomes a legal entity with an identity different
from that of its members/shareholders. Accordingly, neither the members nor the
directors are held liable for the firm's obligations in excess of the value of their
investment therein. Undoubtedly, practices, statutes and case laws support the toga of
personae jurist of a company. This paper is aimed at appraising the imports of the
doctrine of personae juris of an incorporated company. It is also aimed at identifying
the excessive implications of this doctrine and the juridical measures to curb these
excesses. It was found however that applying the personae juris principle strictly has
led to injustice and perpetration of fraud, leading inexorably to threatened economy.
By and large, the doctrine of piercing the corporate veil remains an exceptional act
evolved by case law and developed by statute to curb the unwarranted gains of
incorporation. However, the piercing of the veil is yet to serve its full purpose in the
present legal context and in our slow-paced economic development. The exceptions
permitting piercing the veil are strict but the scope limited. It is therefore
recommended that for a court to lift the veil of incorporation, it must not only
disregard the paramount principle of separate legal personality in statutorily defined
circumstances but should also innovatively consider the duties owed by directors to
the company in order to attach personal liability on them deservedly. In this way, the
personae juris of an incorporated company with its limitations will be of great gains
in the development of our economy.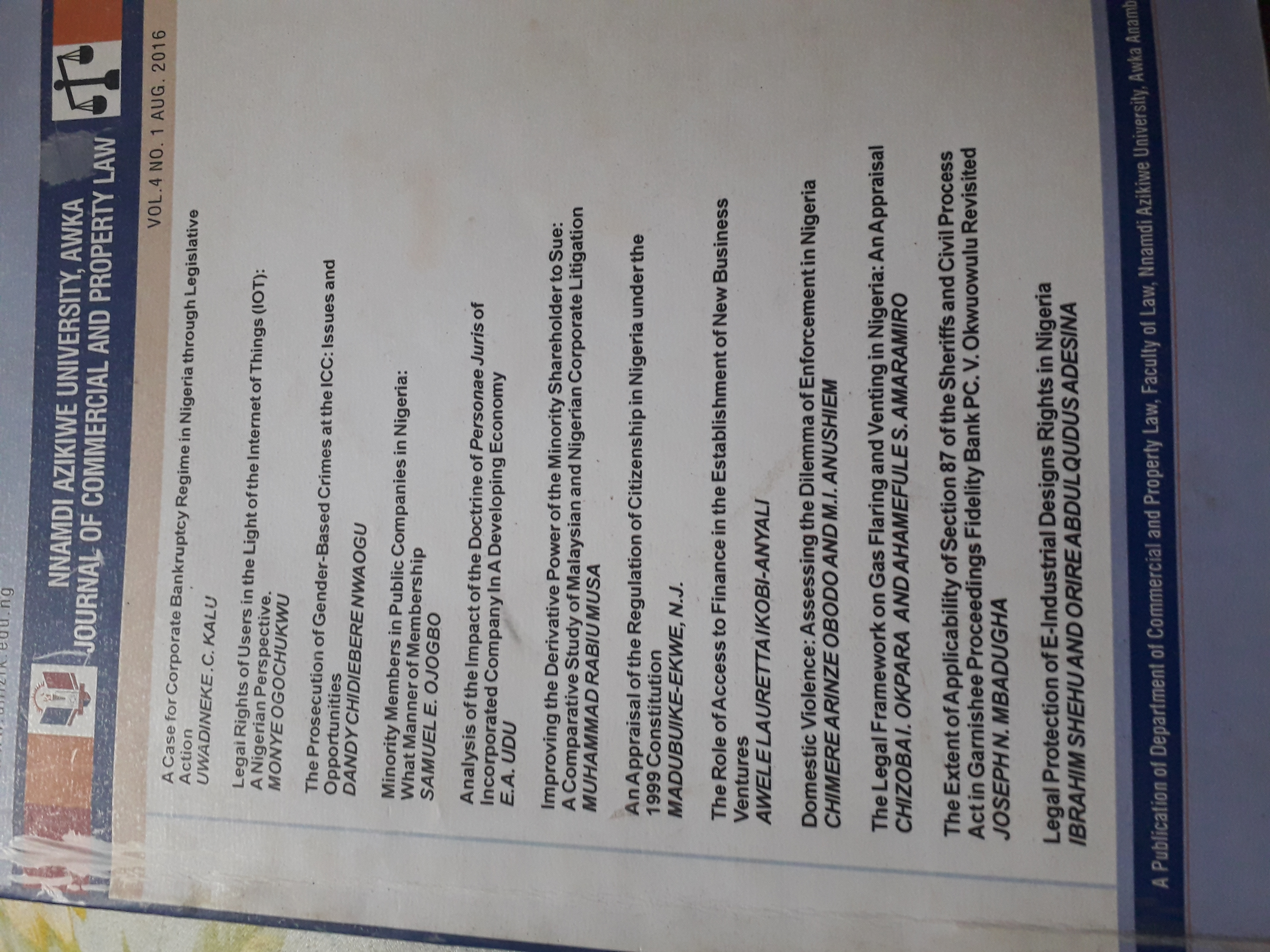 Downloads