IMPROVING THE DERIVATIVE POWER OF THE MINORITY SHAREHOLDER TO SUE: A COMPARATIVE STUDY OF MALAYSIAN AND NIGERIAN CORPORATE LITIGATION
Keywords:
Derivative action, shareholder, common law, statutory, Malaysia, Nigeria
Abstract
Derivative action is one of the exceptions to the common law rule of majority control,
developed under the common law, and which gives a minority shareholder the power
to institute an action on behalf of the company. Various jurisdictions have recognized
the need to provide statutory intervention to remove the difficulty brought by the
common law stringent qualifications for the validity of derivative action, which
rendered the remedy almost nugatory. This work is a comparative legal assessment of
the statutory provisions on derivative action under the company laws of Nigeria and
Malaysia. The findings of this paper show that even though there are some
improvement provided by statutes in these jurisdictions for the derivative power of the
minority to sue, more liberality in the law is required as the provisions are not far
from mere codification of the common law. The improvement which the statutes set to
achieve remains nearly elusive. The two jurisdictions may learn from each other on
how to improve their laws on derivative action, as both would also need to learn from
other jurisdictions, particularly the United Kingdom, Canada and Australia, where
the law has been revisited to give better protection to the minority shareholders;
while at the same time maintaining and guarding the sanctity of corporate
governance and corporate personality.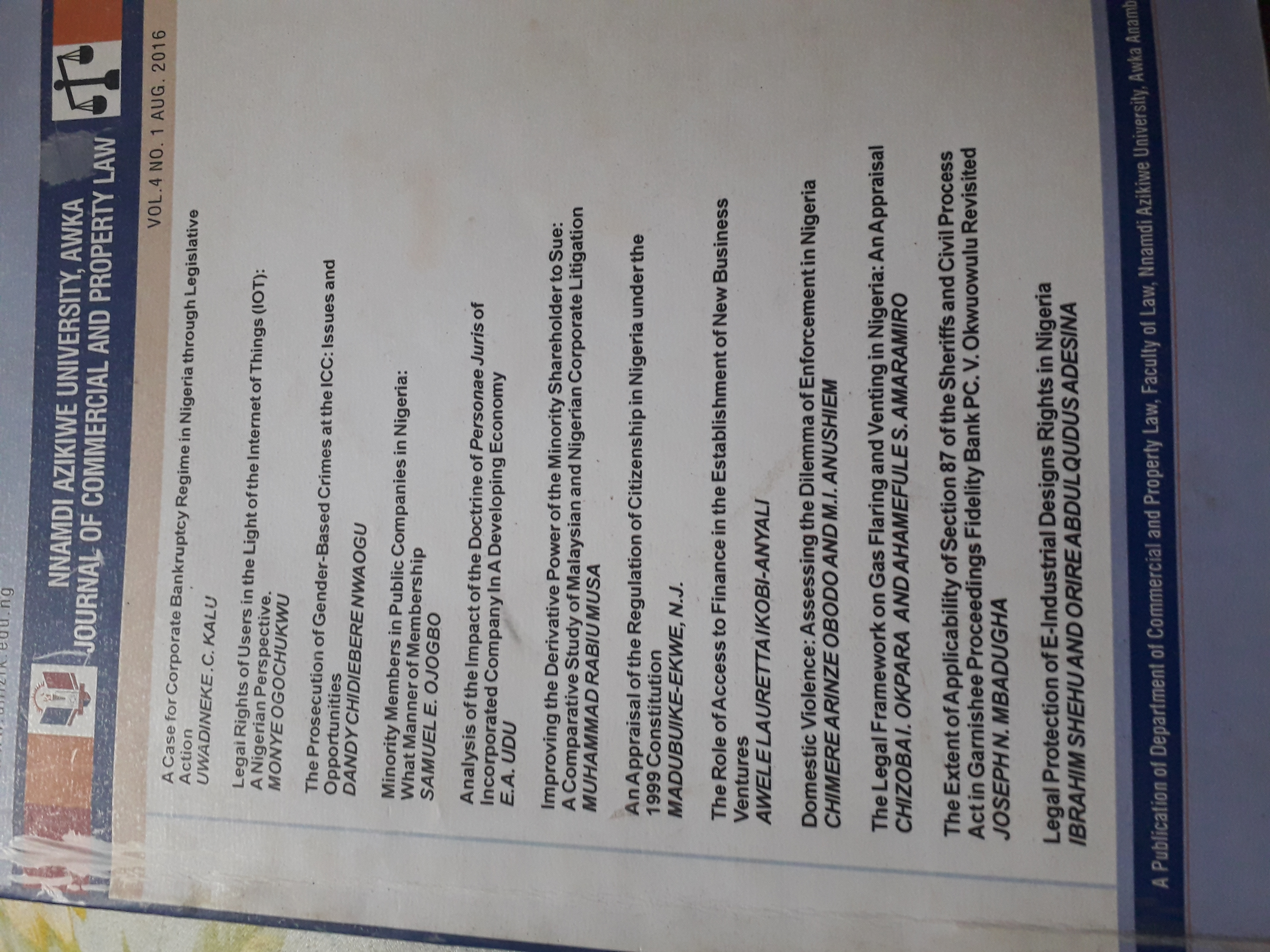 Downloads