AN APPRAISAL OF THE REGULATION OF CITIZENSHIP IN NIGERIA UNDER THE 1999 CONSTITUTION
Keywords:
Citizenship, nationality, birth, marriage, naturalization, dual citizenship, deprivation
Abstract
This article begins with an analysis of the concept of citizenship and nationality under
international law, discusses the various ways by which Nigerian citizenship may be
acquired: by birth, by registration and by naturalization. It also examines the methods
by which Nigerian citizenship may be lost: by acquisition or retention of dual
citizenship, by renunciation and by deprivation. The paper notes that these rules are
in line with the general principles of international law, which discourages
statelessness. The paper also notes that citizenship by naturalization is very
cumbersome to acquire and recommends the review of the requirements for
citizenship by registration to extend its acquisition to non-Nigerian men who are
married to Nigerian women in line with the provisions of the Constitution which
prohibits discrimination on grounds of ethnic group, place of origin, sex, religion or
political opinion'.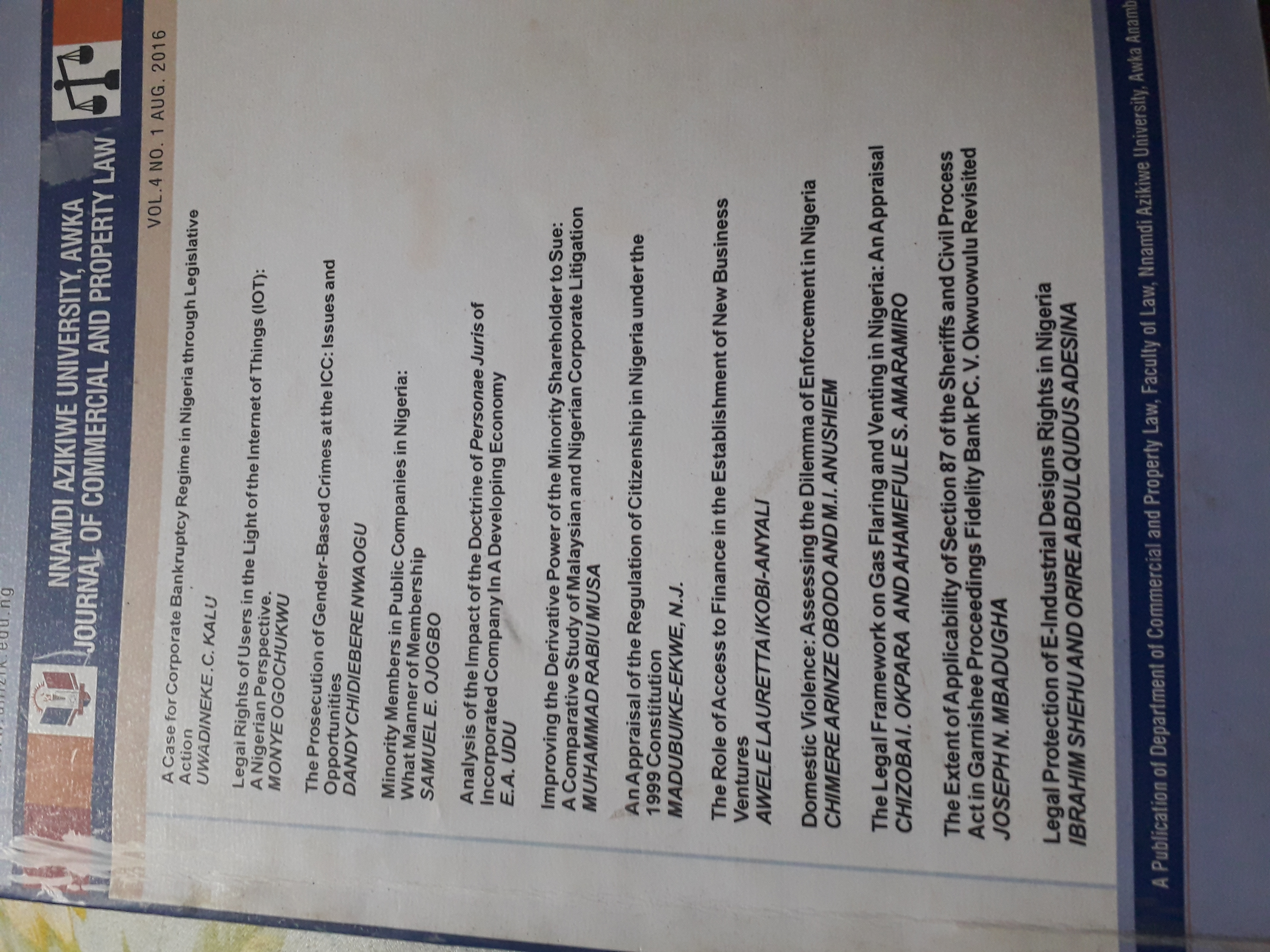 Downloads