THE ROLE OF ACCESS TO FINANCE IN THE ESTABLISHMENT OF NEW BUSINESS VENTURES
Keywords:
incorporated companies, partnership, equity, debt, Access to finance
Abstract
Access to finance essentially deals with how business owners or promoters intend to
raise finance to fund their business. Thus, the concept of access to finance becomes
very crucial in setting up a new business venture which is profit oriented. World over,
a dynamic legal structure determines to an extent the success of a business.
Considering that Nigeria is going through a recession, investors both old and new are
finding it difficult to access funds. This paper focused on how new enterprises in
Nigeria will structure their enterprises to enable them access funds. In funding a new
enterprise, a choice is often made between debt or equity finance, each having its
various advantages and disadvantages as discussed in the paper. The paper
considered how the investor can strike a balance between equity and debt finance.
The paper highlighted the various legal structures for business entities in Nigeria
such as Companies, Partnership, Limited Liability Partnership and the Business name
models. However, the paper discovered that despite the disclosure regimes,
companies have a wider recognition owing to their ability to access fund through
equity and debt finance which include debt securities which are tradeable. The paper
argued that this is impossible for a partnership to embark on. The paper also
highlighted the advantages and disadvantages of the various business models when
accessing funds and arrived at the conclusion that incorporated companies are more
at advantage in borrowing and raising money. The paper recommends amongst
others that more states should enact their own Partnership laws and make the Limited
Liability Partnership model popular.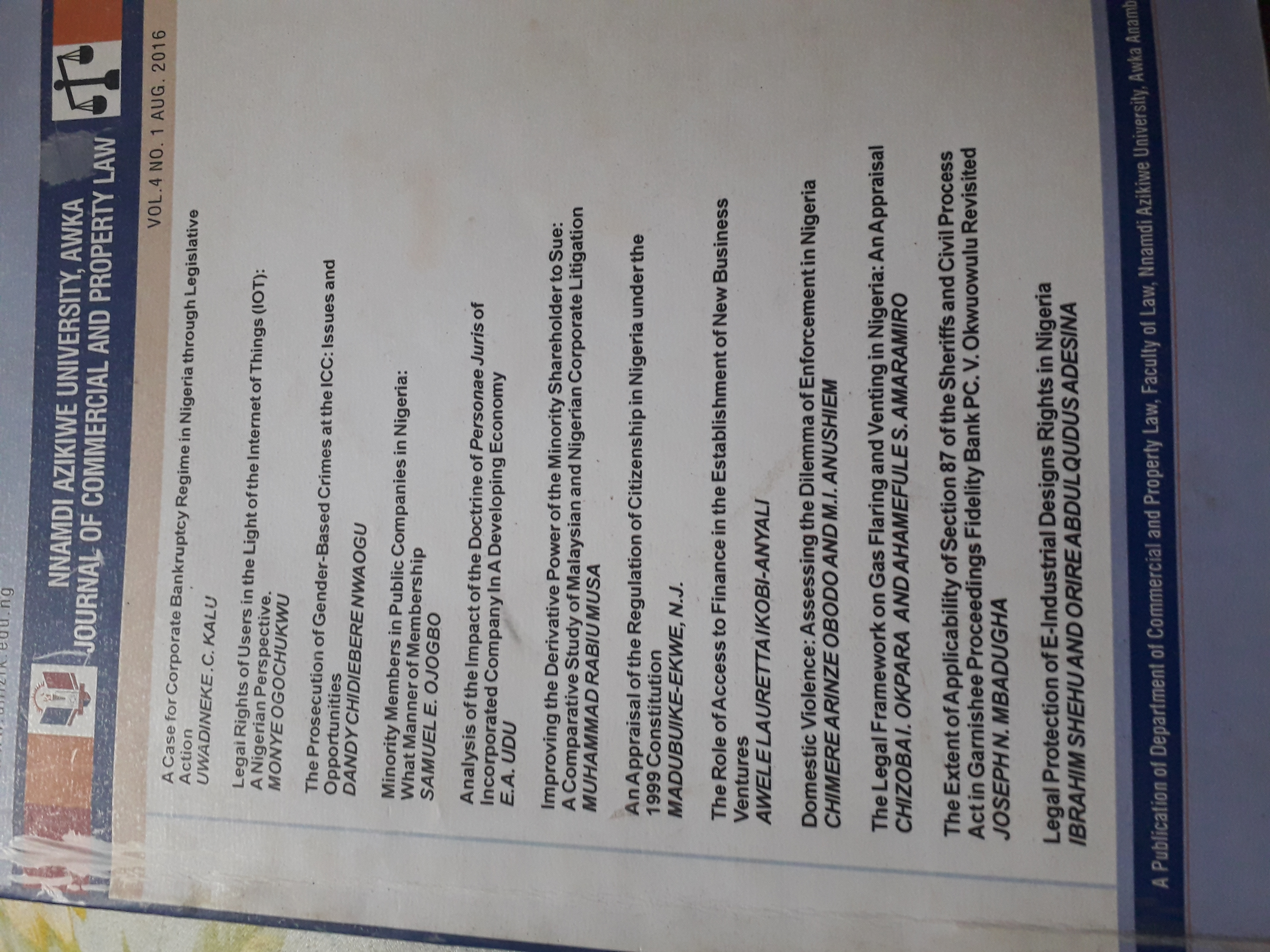 Downloads