DOMESTIC VIOLENCE: ASSESSING THE DILEMMA OF ENFORCEMENT IN NIGERIA
Keywords:
Nigeria, Domestic Violence, Human dignity, Human rights, Human rights Implementation, Africa
Abstract
Domestic violence in Nigeria is a problem as in several African countries. It is
widespread amongst various tribes in Nigerian with no sign of been curtailed. In May
2015, the outgoing President of Nigeria signed into law the Violence Against Persons
(Prohibition) Act, a landmark legislation for prohibition and punishment of acts of
violence in private and public life. This Act elaborates on what constitute violence
against persons and provides remedies for victims. Again, in a more recent Goal 16 of
the United Nations 2030 Agenda, member states are to promote peaceful and
inclusive societies for sustainable development, provide access to justice for all, build
effective, accountable institutions at all levels, and significantly reduce all forms of
violence, and end abuse, exploitation, and trafficking.Rather, the widespread
domestic violence as a significant human rights violation suggest that governments in
Africa, especially Nigeria, have shown little commitment to the protection of rights of
its citizens. Whether human rights provisions will change the culture of domestic
violation in Nigeria depend on state implementation of the obligation imposed by
these instruments, and ratification of other international treaties. This article
advocates for adequate enforcement of laws against domestic violence by all
enforcement agencies irrespective of the cultural belief of the victim or family
sentiments that may be presented.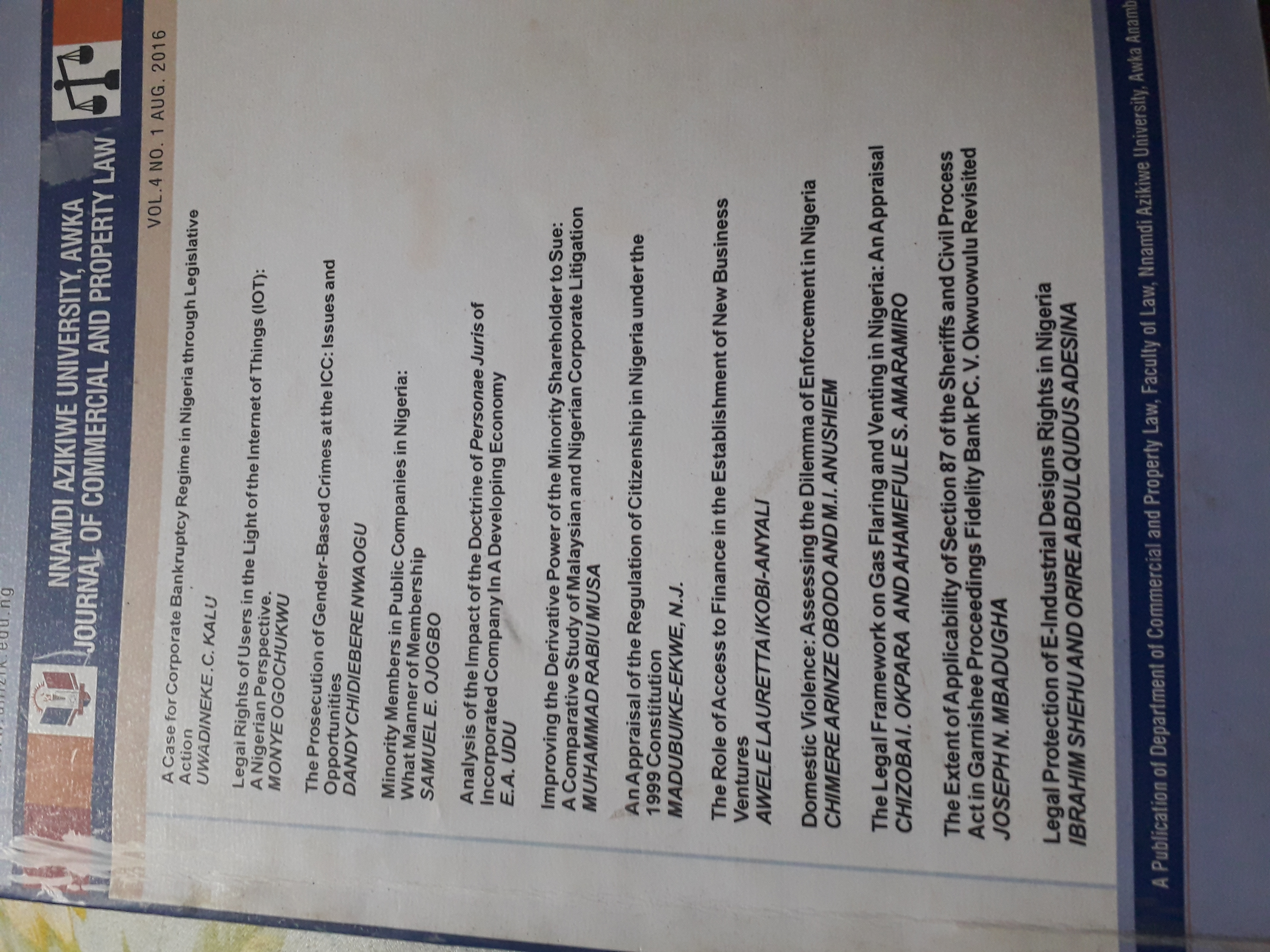 Downloads