LEGAL PROTECTION OF E-INDUSTRIAL DESIGNS RIGHTS IN NIGERIA
Keywords:
intellectual property, industrial design, rights of the owner, advance in technology, Nigeria Law, e-industrial design
Abstract
The legal effect of registration on all aspect of intellectual property is to fully protect
same against any sought of infringement which industrial design is not exempted.
With the advance in technology in the world today, traditional mode of accessing
intellectual property rights has been archaic whereby its not only affecting the owner
or licensed user but also the economy of the country since Nigeria Law does not
protect the rights of the owner of industrial design in the virtual world. In this regard,
this paper shall examine the legal protection of e-industrial design rights in Nigeria
through its protection, exploitation, infringement and remedies available therein.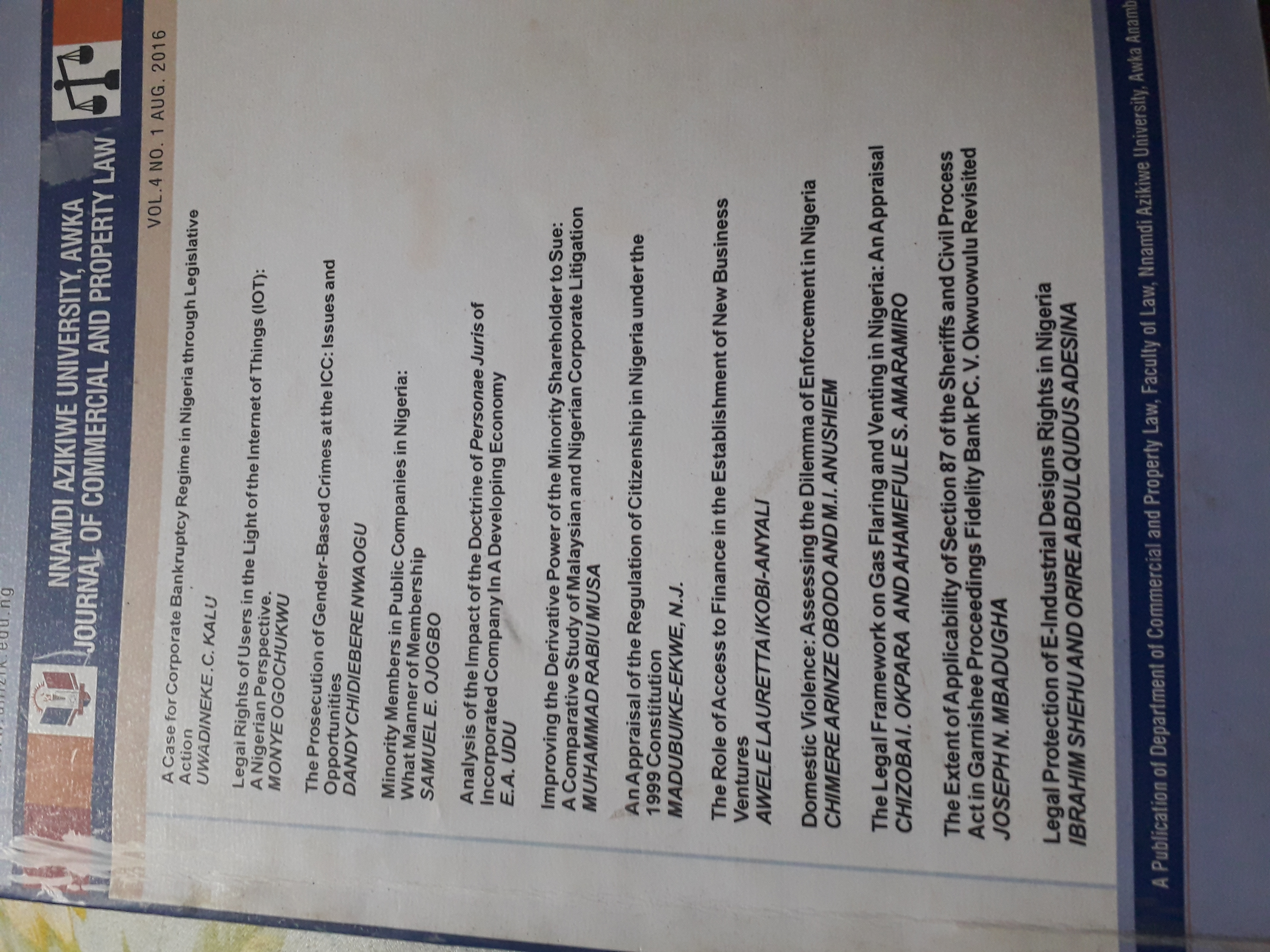 Downloads