RELEVANCE OF ACCOUNTING THEORY IN THE DEVELOPMENT OF GENERAL TENETS OF ACCOUNTING
Keywords:
Accounting theory, Development, General tenets, Propositions, Professionals
Abstract
This paper assessed the relevance of accounting theory in the advancement of general tenets of accounting. Based on the study, accounting theorists concur that no broad theory of accounting has been advanced yet to create sufficient accounting tenets. This paper is to recognize the accounting tenets as not only the outcome of academic research but recent accounting practice via its standard-setting process, contributes greatly to the advancement of accounting tenets. Therefore, accounting theory and research try to create the accounting tenet which is pivotal in academic debate. The explanation in the paper is based on the normative, descriptive, and positive propositions to the advancement of accounting theory, decisionuseful theory of accounting as well as interpretative accounting. Based on the aforementioned advancements of accounting theories, they are advantageous to account as a result of different accounting research propositions that will jointly enhance the level of accounting research and conceivably accounting theory. The position that these developments fulfil in establishing suitable accounting tenets, however, is still up for discussion and a thing of concern.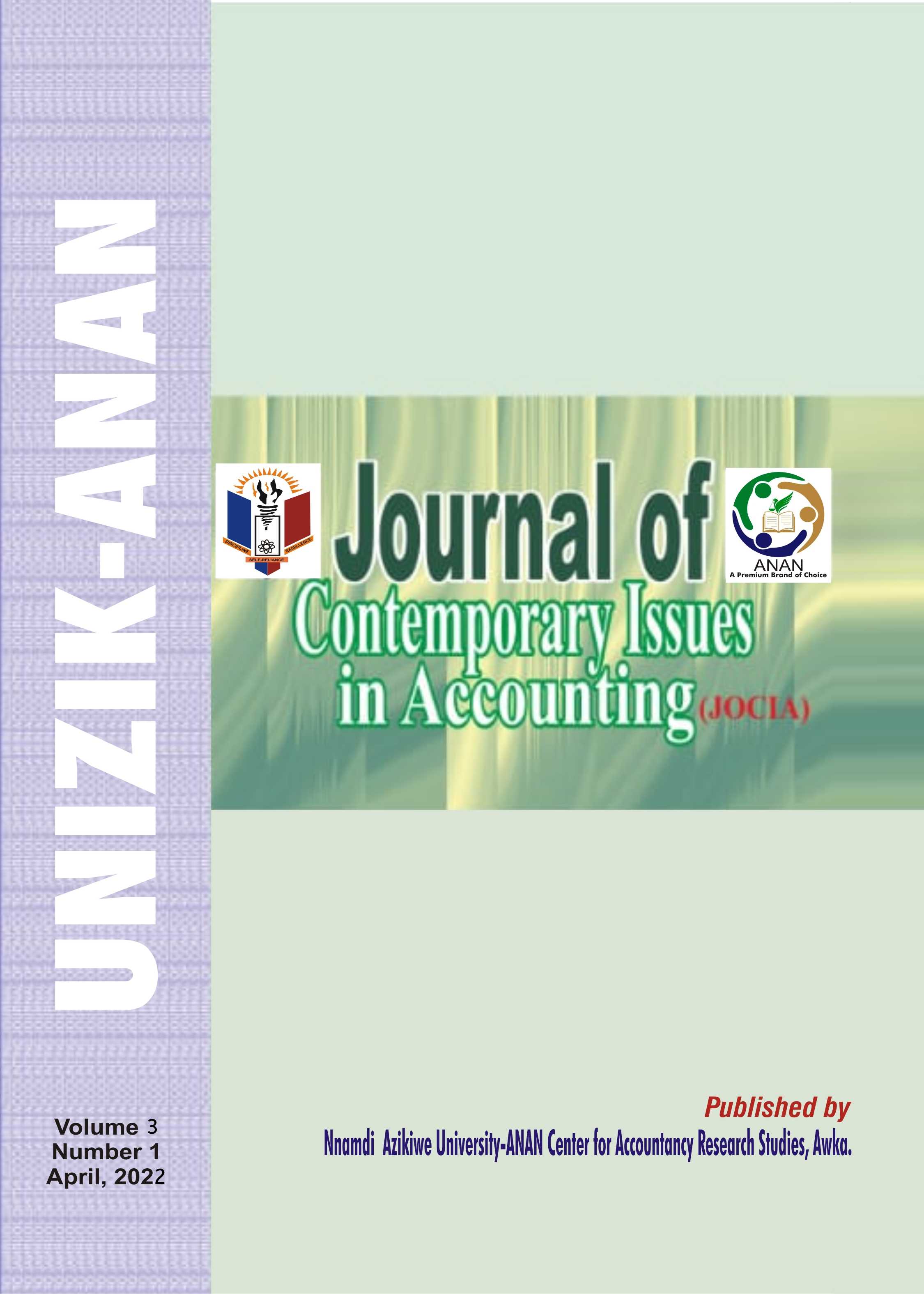 Downloads
How to Cite
ADEBAYO, A. O., ADEYEMI, A. Z., & IBRAHIM, J. (2022). RELEVANCE OF ACCOUNTING THEORY IN THE DEVELOPMENT OF GENERAL TENETS OF ACCOUNTING. Journal of Contemporary Issues in Accounting, 3(1), 272–283. Retrieved from https://journals.unizik.edu.ng/jocia/article/view/1201