Impacts of Selected Plant Extracts on Three Solanacea Cultivars Nursery Development
Keywords:
Biofertilizer, Nursery, Biostimulants, Phytochemicals, Solanaceae
Abstract
A trial was carried out at the nursery unit, Faculty of Agriculture, Nnamdi Azikiwe University, Awka to evaluate the impacts of three plant extracts(Siam, Bitter leaf and Moringa) on the growth parameters and biomass of three solanacea nursery crops(tomato, garden egg and pepper).The Randomized completely block design experiment was replicated three times. Despite crop type, moringa extract significantly enhanced early germination and emergence % of all the tested crops, Throughout the course of the work bitter leaf extract produced the biggest fresh and dry bio masses, tomato(28.13g and 3.37g), pepper(84.10g and 10,0g) and garden egg(50.10g and 6.10g).Bitter leaf extract also produced the tallest plants followed by moringa extract. While leaf area of the tested crops were significantly improved by the extracts, leaf number seemed to be controlled genetically. Plant extracts contain bio stimulants, bio pesticides, hormones, vitamins and minerals that can promote plant growth and increase plant response on stress .Generally, these plant extracts are readily available, cheap and easy to prepare and apply. We therefore recommend the use of these extracts in raising nursery crops and growing crops in the field especially bitter leaf and moringa extracts which are environmentally friendly and sustainable.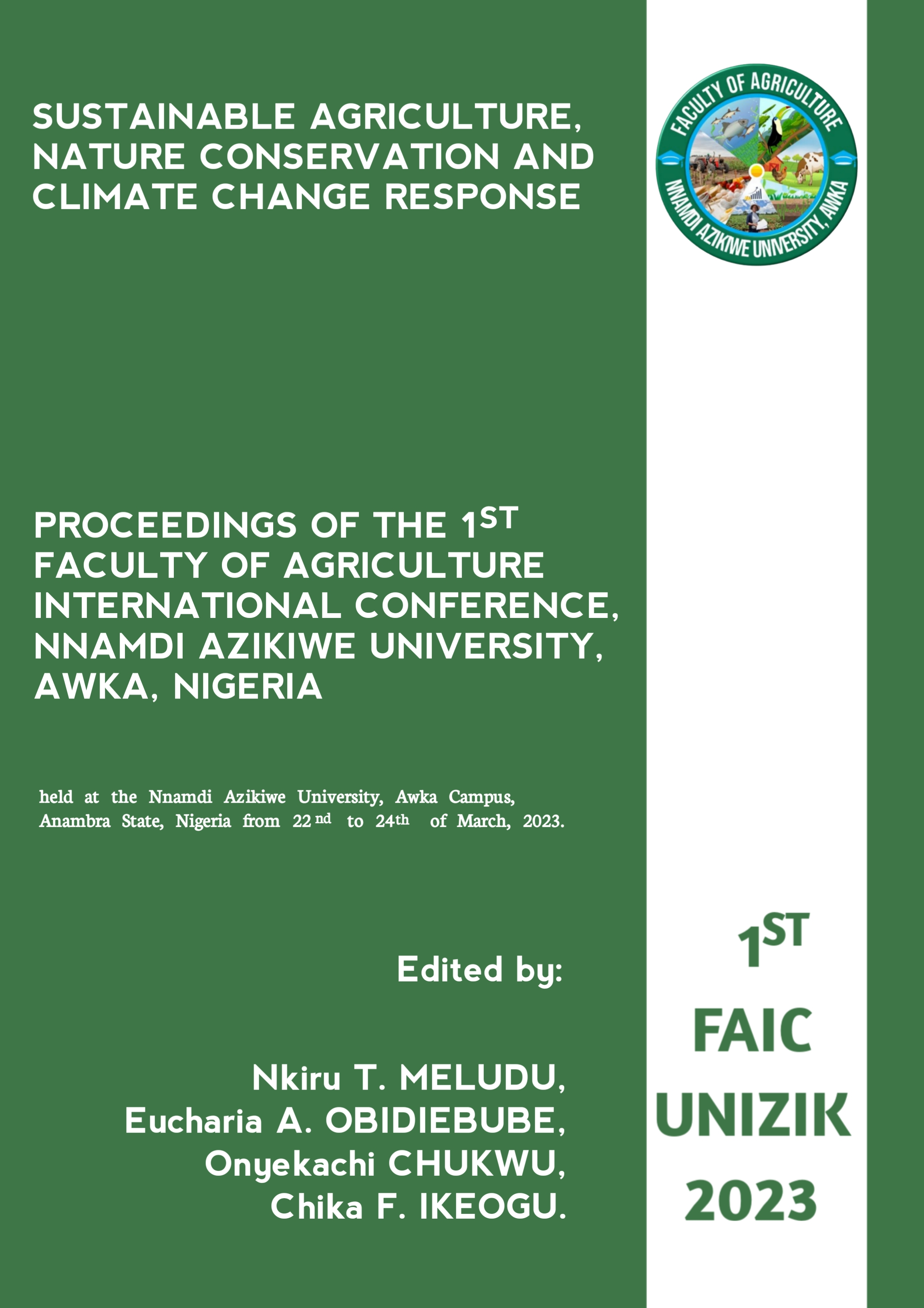 Downloads
How to Cite
Nwosu, B., Okolie, H., Obdiebube, E. A., John, C. L., Ike, R., & Onwuchekwa, C. (2023). Impacts of Selected Plant Extracts on Three Solanacea Cultivars Nursery Development. E-Proceedings of the Faculty of Agriculture International Conference, 32–37. Retrieved from https://journals.unizik.edu.ng/faic/article/view/1885