Early and Late-Season Maize Landraces Performance on Selected Weed Control Practices
Keywords:
Early Maize production, Late-Season Maize production, Weed control method
Abstract
This experiment was conducted in 2021 and 2022 cropping season at the Teaching and Research Farm of Department of Crop Science and Horticulture, Chukwuemeka Odumegwu Ojukwu University, Igbariam, Anambra State, to assess the performance of selected weed control methods under rain fed maize production in three different successive months. This study was laid out as a 3x4 factorial experiment in randomized complete block design (RCBD) with three replications. The selected cultivars was the main factors (Oka Bende, Oka Abakaliki and Oka Nsukka) while the four weed control method (Check [No weeding], Hoe weeding, Pre-emergence and post emergence) consisted of the sub-factor. The selected maize landraces responded positively to the weed control methods especially 'Oka Nsukka' and 'Oka Bende' in both seasons and adapted easily in Igbariam. Oka Nsukka, in the early season, gave the best grain weight per 100 seeds followed by Oka Bende while Oka Abakaliki had the best grain yield in the late season planting. The results obtained indicated that, a combination of pre-emergence herbicide and hoe weeding at 6WAS ensured that the weeds are adequately controlled and yield maximized.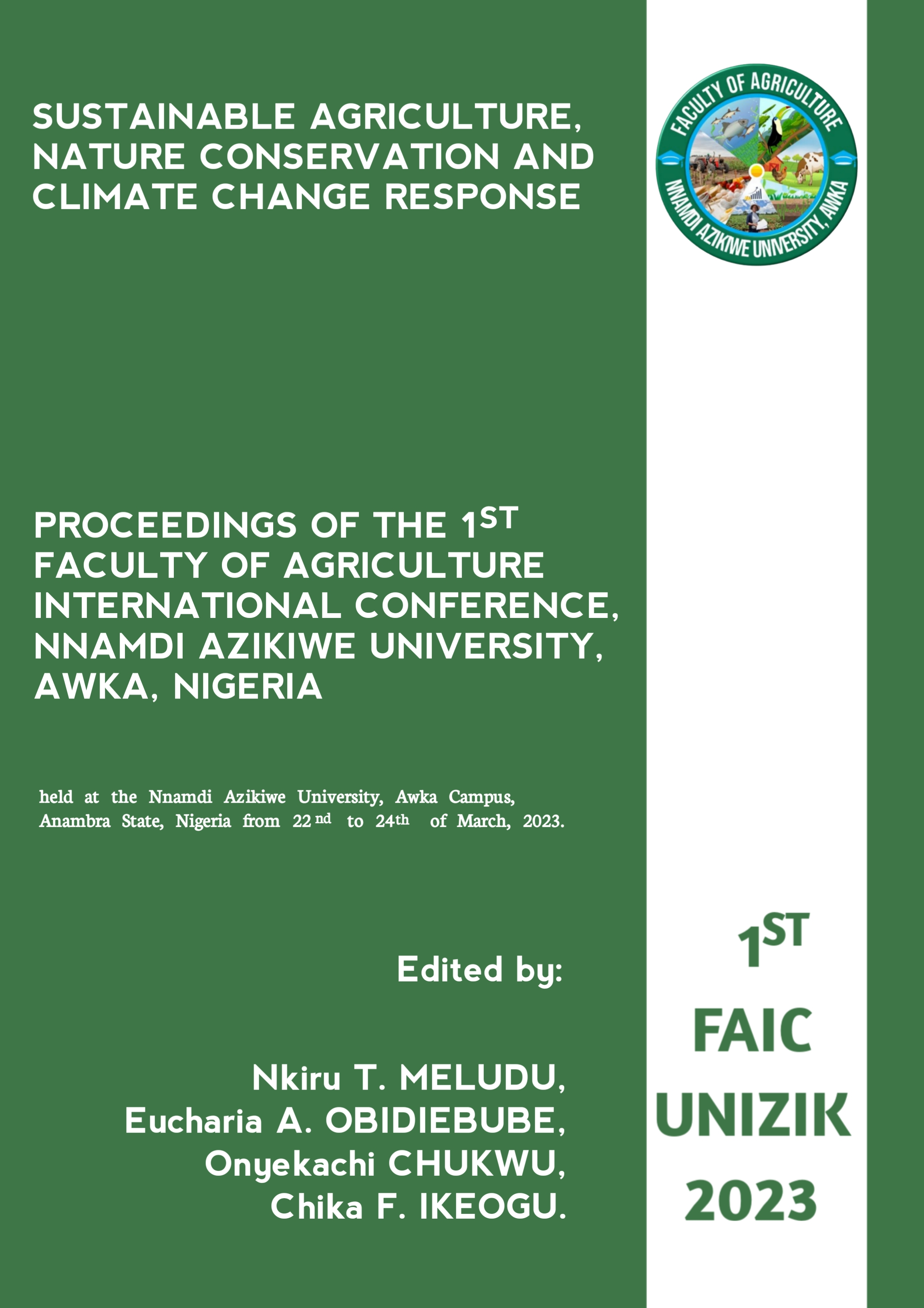 Downloads
How to Cite
Uko, I., Ngonadi, E., & Ikenwa, B. (2023). Early and Late-Season Maize Landraces Performance on Selected Weed Control Practices. E-Proceedings of the Faculty of Agriculture International Conference, 55–61. Retrieved from https://journals.unizik.edu.ng/faic/article/view/1889