Multipurpose Tree Species OF Akwa Ibom State and their Non-Timber Forest Products
Keywords:
NTFPs, Multipurpose trees, Environmental services, Agroforestry systems
Abstract
Multipurpose tree species are trees that have the ability to provide numerous products and perform diverse functions in farming or forestry. They play crucial role in the livelihood of the people of Akwa Ibom State, Nigeria. . Multipurpose trees are of significant importance as they are major source of Non-timber Forest Product. They produce environmental services such as soil conservation, nitrogen-fixation, Windbreaks, carbon sequestration, soil reclamation, erosion control and beautification. Therefore, integration of multipurpose tree species into an agricultural farmland will give the people economic stability and also control forest destruction. These tree species that provide NTFPs, need special attention and should be incorporated into suitable agroforestry systems. This review article discusses some indigenous multipurpose tree species of Akwa Ibom State that can be incorporated into suitable agroforestry systems.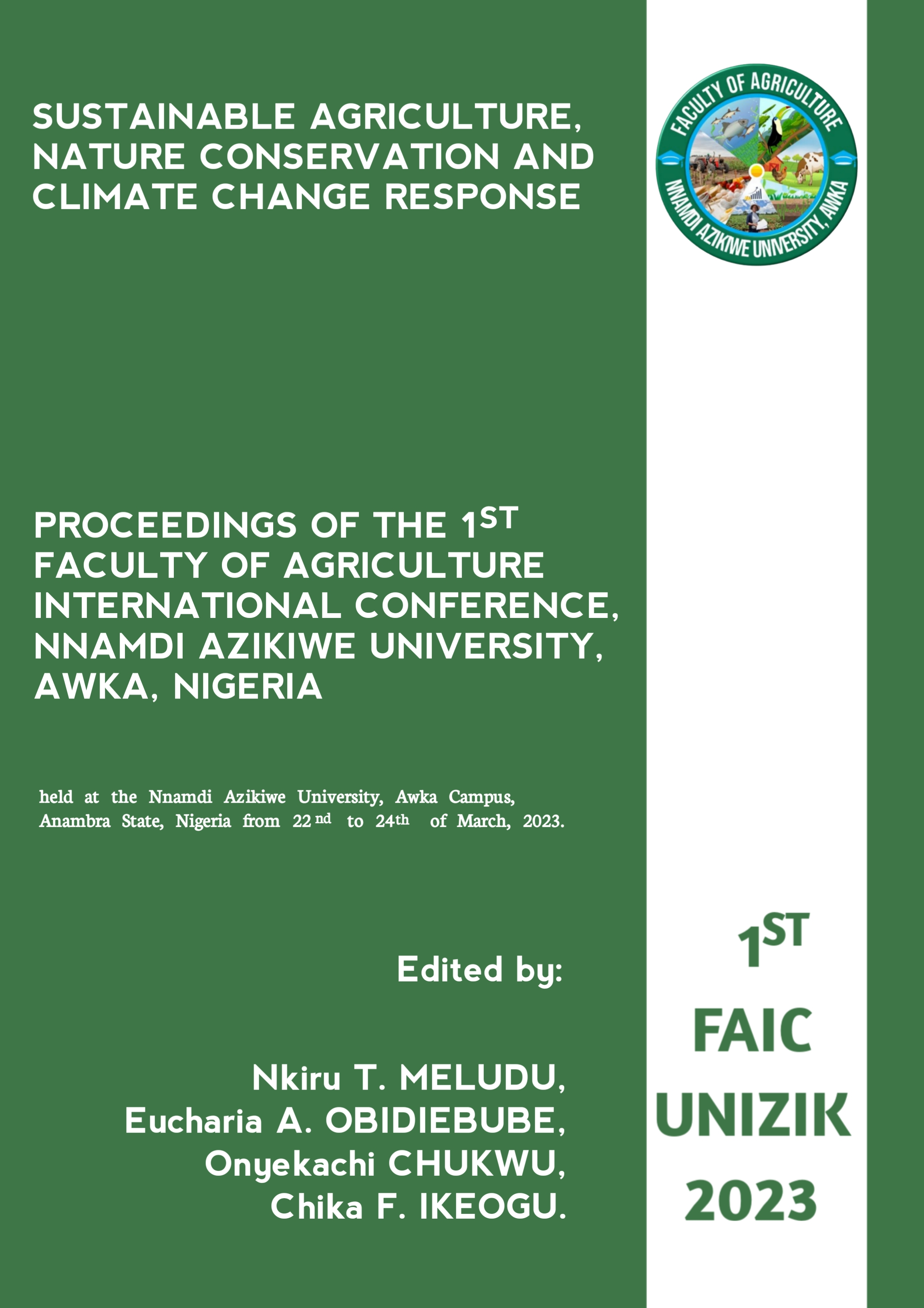 Downloads
How to Cite
Esiere, N. E., Ndulue, N., Umeh, C. L., & Udofia, S. I. (2023). Multipurpose Tree Species OF Akwa Ibom State and their Non-Timber Forest Products. E-Proceedings of the Faculty of Agriculture International Conference, 122–127. Retrieved from https://journals.unizik.edu.ng/faic/article/view/1905