Physicochemical and Sensory Attributes of Breakfast Food from Blends of Ipomoea batatas and Sphenostylis stenocarpa Flours
Keywords:
African yam bean, Flake, Orange fleshed sweet potato
Abstract
The research was carried out to produce flakes from blends of Orange fleshed sweet potato (OFSP) and African yam bean (AYB) and determine its proximate, functional, vitamin, anti-nutrient and sensory properties. The different flours were mixed at different ratios of 75:25, 50:50, 0:100, 100:0, 50:50, 25:75, 100:0, and 0:100, for OFSP and AYB respectively and used to produce flakes. Analysis was carried out using standard procedures. There was significant difference in the properties of all the eight blended samples of flour. The proximate composition (%) of flake showed that crude fibre content ranged from (1.64 - 2.31), moisture content (6.41- 7.18), ash content (2.16 - 3.41), protein content (9.69 - 21.23), carbohydrate content (64.73 - 78.71) and fat content (1.15 - 1.84). The functional properties bulk density, water absorption capacity, oil absorption capacity and breaking strength of the flakes differed significantly (p< 0.05) The vitamin A and hydrogen cyanide of the sample also differed significantly (p < 0.05) The result showed that sample 6 (25 OFSP and 75 AYB), 3 (0 OFSP and100AYB) and 8 (0 OFSP and100 AYB) produced the most acceptable flake and could be recommended.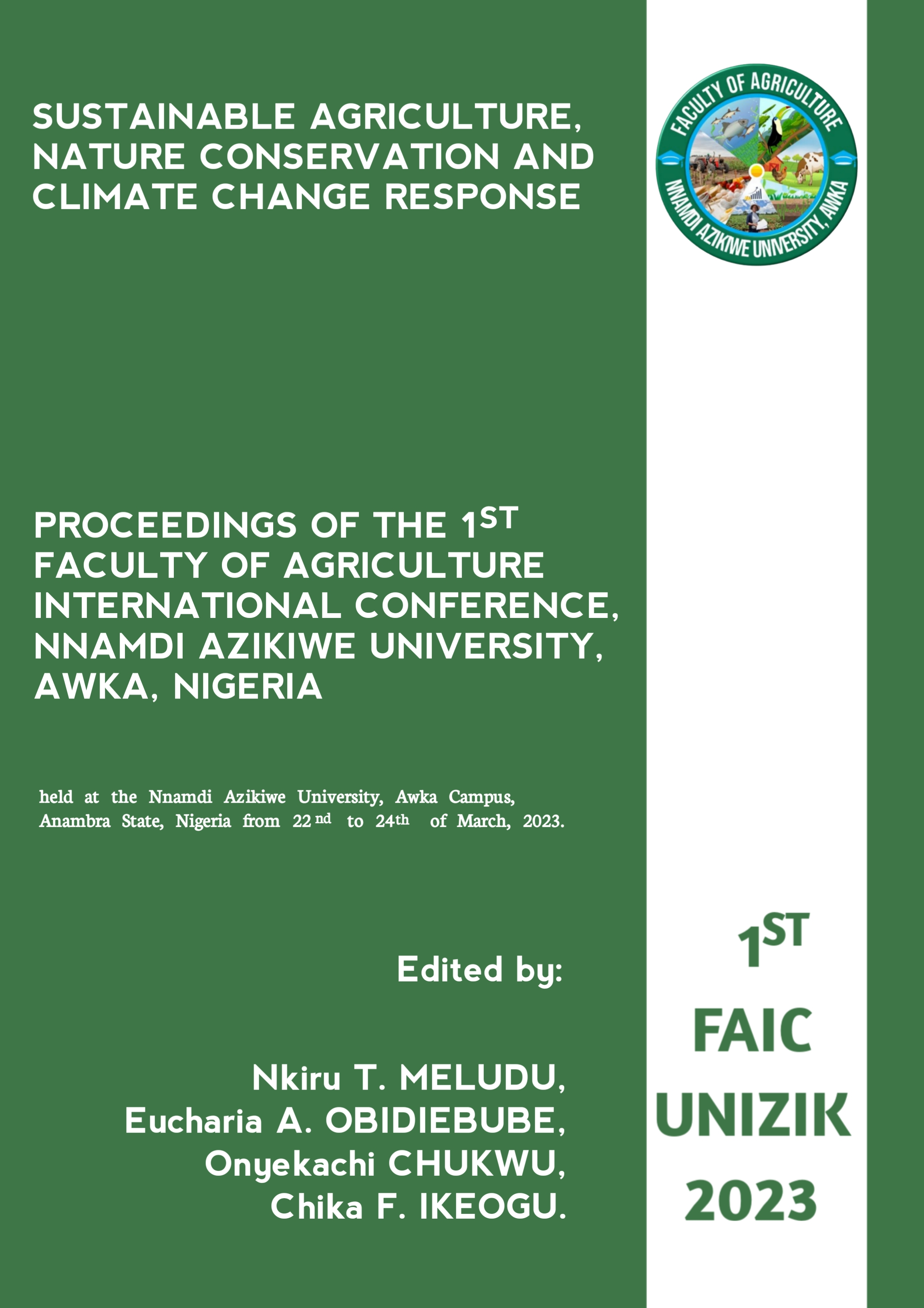 Downloads
How to Cite
Ezeano, S. I., Okolo, C., & Ishiwu, C. N. (2023). Physicochemical and Sensory Attributes of Breakfast Food from Blends of Ipomoea batatas and Sphenostylis stenocarpa Flours. E-Proceedings of the Faculty of Agriculture International Conference, 213–217. Retrieved from https://journals.unizik.edu.ng/faic/article/view/1926