Proximate and Mineral Properties of Smoothie Fortified with African Bread Fruit and Cashew Nut
Keywords:
African bread fruit, Cashew nut, Fruits, Mineral, Proximate, Smoothie
Abstract
This study assessed the proximate and mineral properties of different samples of smoothie processed with African bread fruit and cashew nut. The smoothie was produced from five different fruits, (Apple, Beetroot, Banana, Pineapple and Soursop) then fortified with African bread fruit and cashew nut. The fruits were sorted, washed, diced and blended together. The concentration of African bread fruits and cashew nut differs in each smoothie samples. The seven smoothie samples were examined for their proximate and mineral properties. The result for proximate analysis showed that ash content ranged from 1.80-2.90 %, moisture 35.00-50.00 %, fat 3.00-4.50%, fiber 0.75-1.35%, protein 23.10-33.75 % and carbohydrates 18.60-35.35 %. The mineral properties reveled that sodium content ranged from 108-120mg/100g, potassium 400.0-680.0mg/100g, zinc 1.60-3.00mg/100g, and calcium ranged from 12-27mg/100g respectively. The fortification of smoothie with African bread fruit and cashew nut increased the level of carbohydrates, protein, crude fibre and mineral.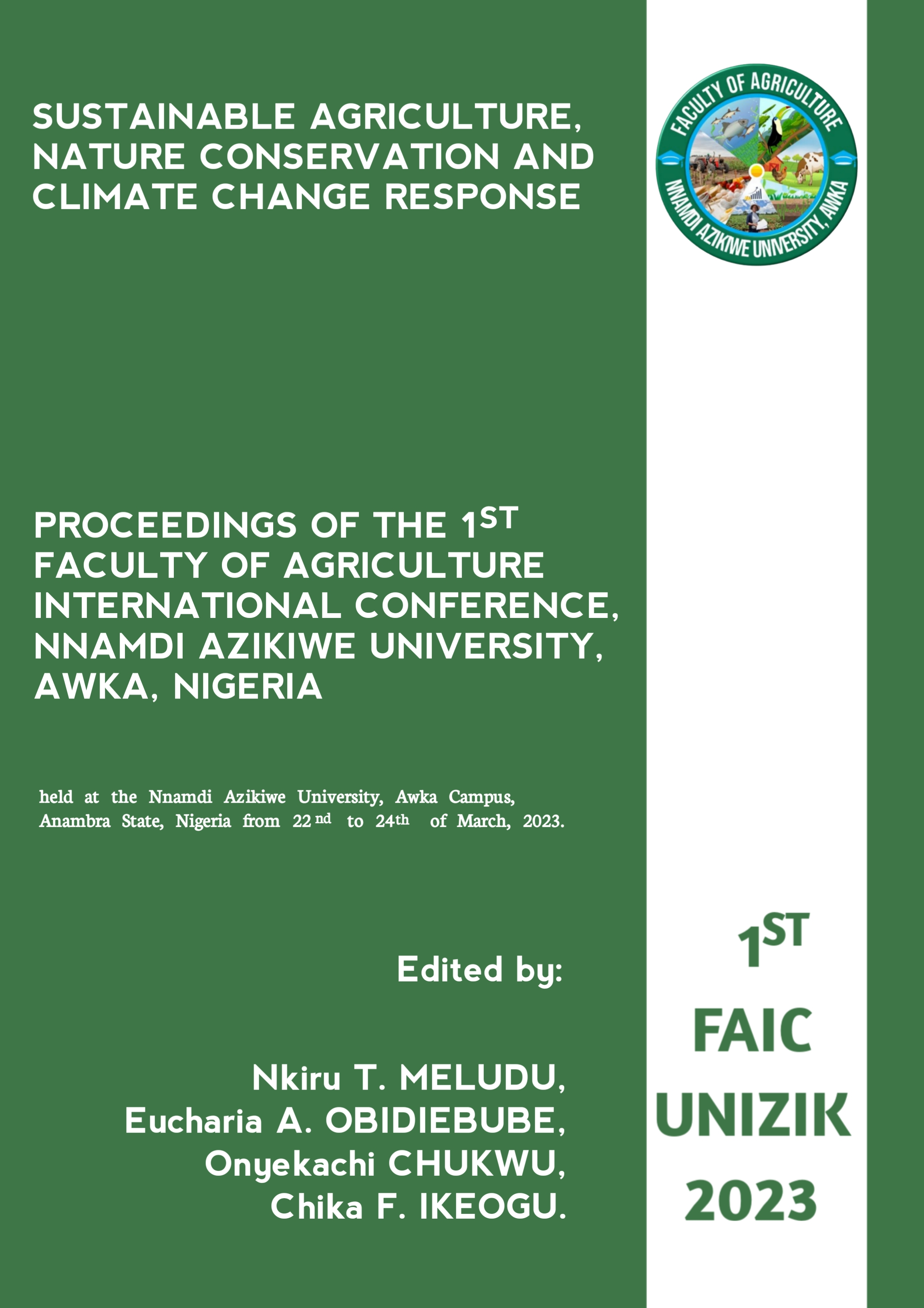 Downloads
How to Cite
Victor-Aduloju, A. T., Ikeokwu, P. C., Chikeme, P., Chibueze, P., Ndukwe, M. N., Nwanndi, F. A., Ekube, P., Chidera, P., & Okoye, A. E. (2023). Proximate and Mineral Properties of Smoothie Fortified with African Bread Fruit and Cashew Nut. E-Proceedings of the Faculty of Agriculture International Conference, 235–239. Retrieved from https://journals.unizik.edu.ng/faic/article/view/1931