Perceived Effect of COVID-19 Pandemic on Rural Farming Households in Nigeria
Keywords:
Agriculture, COVID-19 Pandemic, Food security, Household, Government, Rural farming
Abstract
The COVID-19 breakout in the world prompted the Nigeria government to enforce a lockdown measure at the end of March which came as a shock to small-scale farmers as movement restrictions were implemented by security operatives across the country which prevented many farmers to gain access to their fields. Some experts opined that the lockdown situation culminated in low food production, enmeshed within other COVID-19 crises like loss of livelihoods, high food prices among other issues.
The study employed descriptive statistics and the result showed that the farmers were aware of the COVID-19 pandemic. This restriction on movement of human and goods resulted to farmers loss of their means of livelihood and also reduced their purchasing power (money) thereby making them more vulnerable to food insecurity. As showed in the result, the monthly farm income, farm produce sold decreased during the pandemic while the cost of farm inputs (labor, fertilizer, herbicide and transportation) increased during the pandemic. From the result above, the COVID-19 pandemic drastically reduced the purchasing power of the farming households and access to nutritious food became difficult.The study therefore recommend that government and relevant organizations should support rural farmers to build their disaster resilient against future disaster. And also, to provide support or grants to rural farmers as to minimize the shock as a result of the COVID-19 pandemic and also to cushion the effect of the virus outbreak on rural farming households.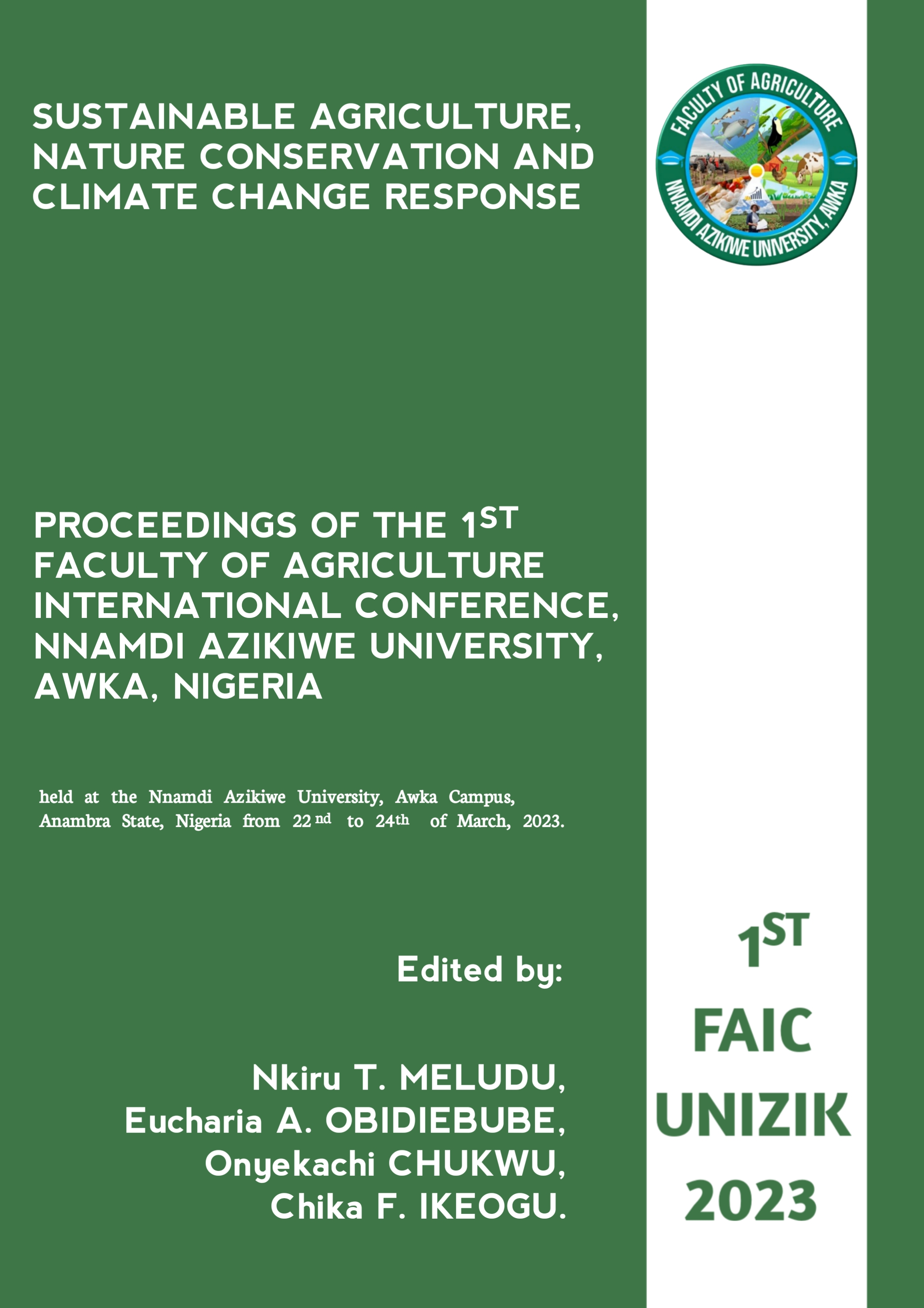 Downloads
How to Cite
Obot, A. P. (2023). Perceived Effect of COVID-19 Pandemic on Rural Farming Households in Nigeria. E-Proceedings of the Faculty of Agriculture International Conference, 281–287. Retrieved from https://journals.unizik.edu.ng/faic/article/view/1940