Ethnobotany and Chemistry of Selected Plants in the Rutaceae Family
Keywords:
Rutaceae, Ethnomedicinal, Materials, Phytochemicals, Alkaloids, Phenol
Abstract
Plants in the Rutaceae family are widely distributed across the globe. They are important sources of ethnomedicinal materials and also rich in phytochemicals. This work focuses on some of the ethnobotanical uses and phytochemical composition of four (4) plant species belonging to the Rutaceae family, viz: Sweet Orange (Citrus sinensis L. Osbeck), Persian Lime (Citrus latifolia Yu. Tanaka), Tangerine (Citrus tangerina Tanaka) and Lemon (Citrus limon (L.) Osbeck). It was revealed that different parts of the plants have been found useful in curing and managing ailments such as infertility, cancer, diabetes mellitus, and cholera among others. Important chemicals including but not limited to alkaloids, carotenoids, flavonoids, tannins, phenols, and terpenoids have also been identified in the plants. Similar review should be carried out on other taxonomic families so that there would be comprehensive documentation of the ethnobotanical relevance and phytochemical constituents of many plant families.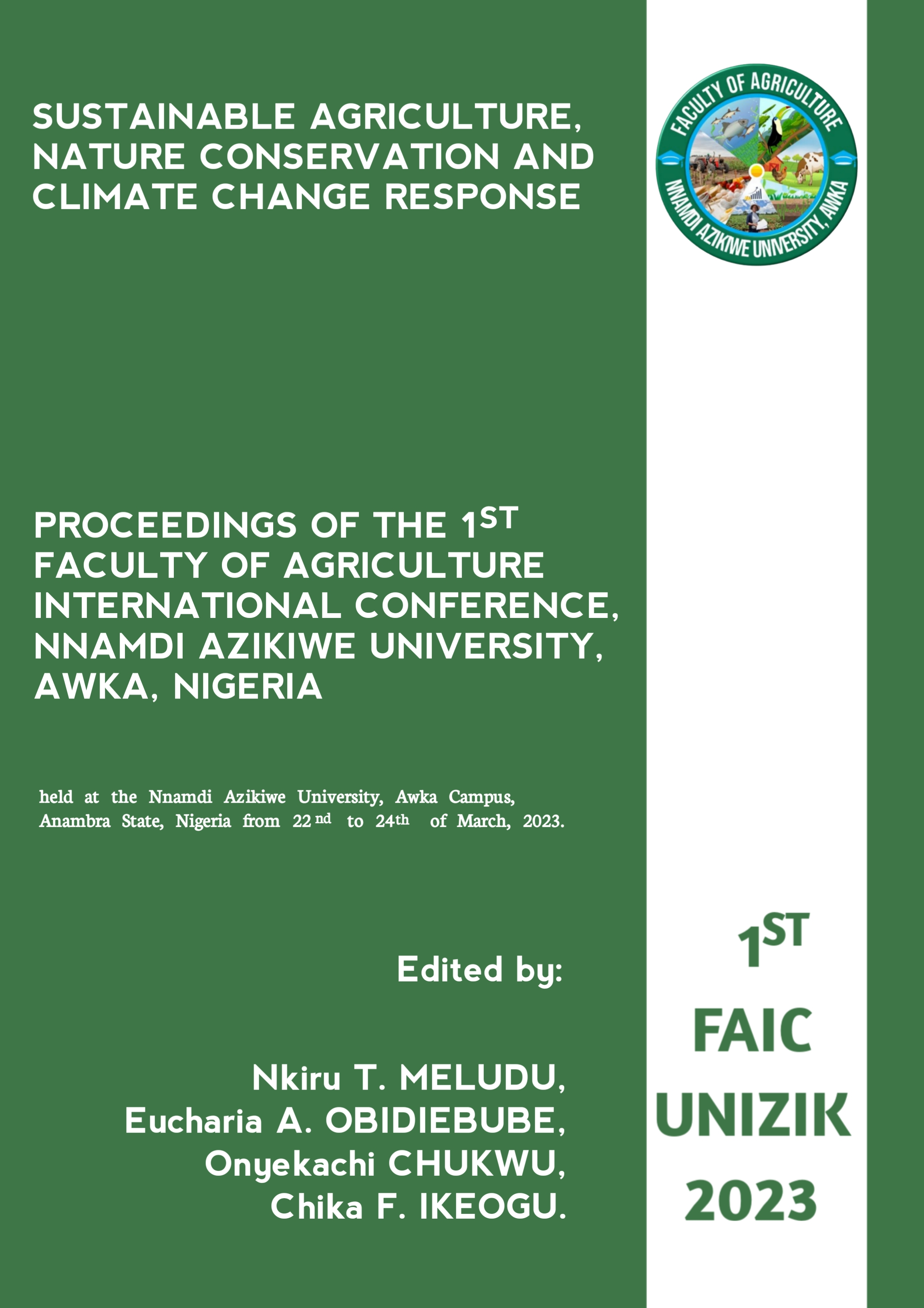 Downloads
How to Cite
Moshood, F. (2023). Ethnobotany and Chemistry of Selected Plants in the Rutaceae Family. E-Proceedings of the Faculty of Agriculture International Conference, 359–366. Retrieved from https://journals.unizik.edu.ng/faic/article/view/1954