Awareness of Hazardous Implication of Agrochemicals used in Dabar Kwari Dawakin Kudu Local Government Area of Kano State, Nigeria
Keywords:
Agrochemical, Awareness, Dabar Kwari, Farmers, Hazard, Health, Safety
Abstract
Improper uses, handling and disposal Agrochemical could have adverse health and environmental pollution Dabar kwari in dawakin kudu is selected due it higher numbers of farmers, it is surrounded with lake and other source of irrigation farming. The main objectives are assessing the knowledge and practice regarding uses, handling Agrochemical and disposal of it. 200 farmers were randomly selected from Dabar Kwari. 70.5% used Agrochemical in the farm without protective equipment, 35.4% uses their bare hands in mixing Insecticide, herbicide and pesticide, and more 80.0% wash Agrochemical containers in the lakes surrounding the village with is main sources of water for the community, most of the farmers store Agrochemical at home. The ability to apply the right quantity of Agrochemical is low. On average the respondents have low awareness of heath implication of Agrochemical. State, Local Government and NGO can create awareness for safety measure, handling and disposal of Agrochemical among farmers and sellers of Agrochemicals. Though number of children in school, Radio program, and training program in the field. It is there recommended to included Agrochemical safety in our primary and secondary curriculum.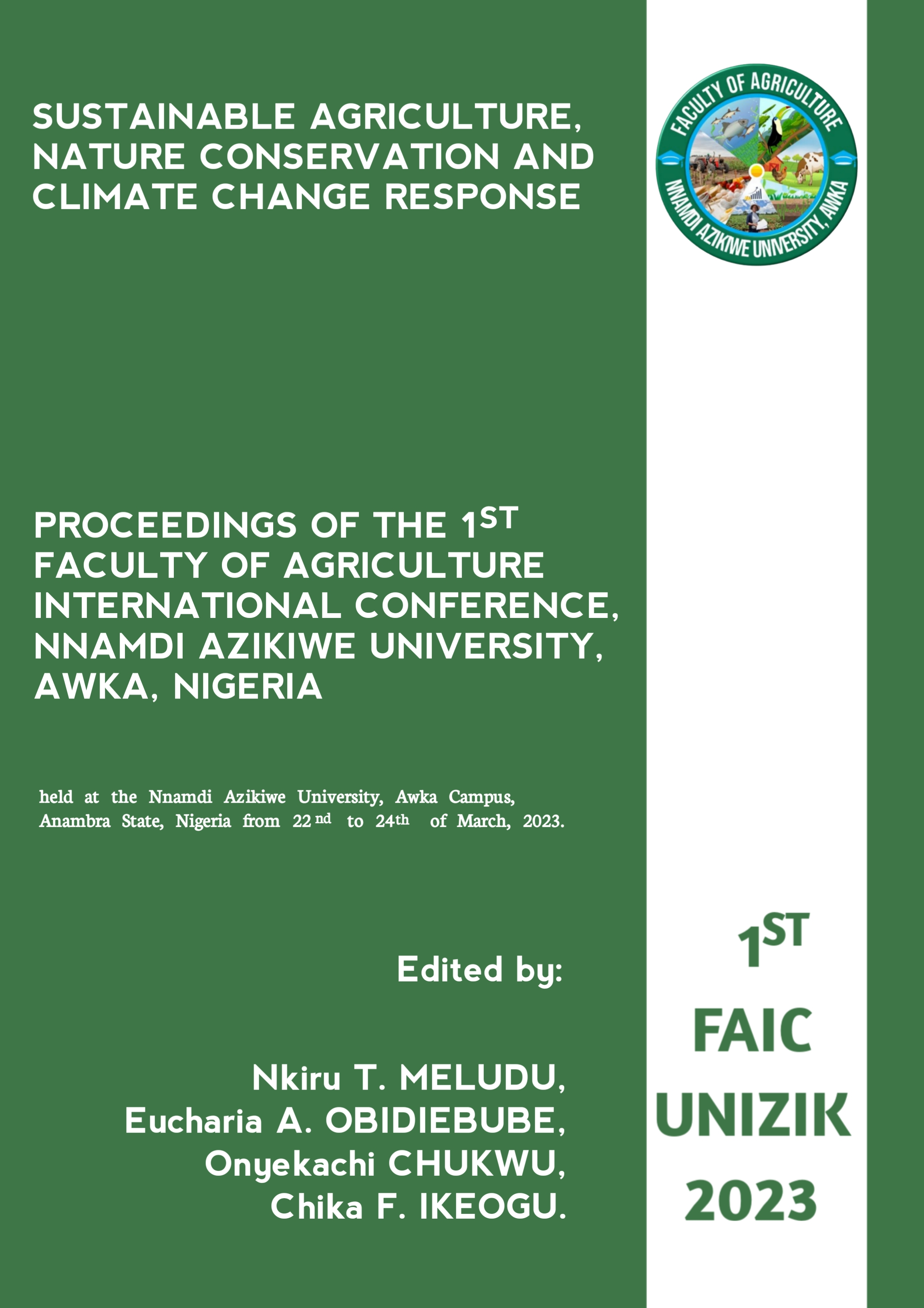 Downloads
How to Cite
Sarbi, B. (2023). Awareness of Hazardous Implication of Agrochemicals used in Dabar Kwari Dawakin Kudu Local Government Area of Kano State, Nigeria. E-Proceedings of the Faculty of Agriculture International Conference, 446–449. Retrieved from https://journals.unizik.edu.ng/faic/article/view/1973