ASSESSMENT OF STUDENTS ENTRY RATE AND INTERNAL EFFICIENCY IN PUBLIC SECONDARY SCHOOLS IN DELTA STATE, NIGERIA
Keywords:
Entry Rate, Input, Internal Efficiency, Output, Enrolment growth rate
Abstract
This study determined the entry rate of students into Junior Secondary School (JSS1) and the
internal efficiency of public secondary schools in Delta State. Entry rate examines the
percentage of enrolee in JSS1 to the population of 12years who ought to be in school.
However, internal efficiency evaluates the effective and productive output produced from the
school system through the utilization of scarce resources introduced as input. The study
employed the retrospective review on the trend of enrolment in public secondary schools in
Delta State from 2005 to 2014 to ascertain the enrolment growth rate (EGR) for the period.
To assess the factors that influence internal efficiency in public secondary schools, the simple
random sampling technique was employed to select 44 schools (10%) from a population of
440 across the state. Retrieved completed questionnaires were analysed using statistical
equations, to compute entry rate. Results obtained revealed that EGR has an undulating trend
with an average Enrolment Growth Rate (AEGR) of 7.4% while the entry rate progressively
increased annually with an Average Entry Rate (AER) of 96%. Reliability test result of
Cronbach Alpha and Guttman Split-Half coefficients were 0.98 and 0.98 respectively. The
grand mean of 3.97 from the analysis of the questionnaire corroborated the problems
associated with pedagogical activities such as; poor school attendance by learners, poor
socio-economic background of learners and lack of recommended textbooks by learners.
Consequently, the study recommends construction of more classroom blocks to accommodate
the ever-growing population as indicated by the entry rate, provision of recommended
textbooks by government, and periodic employment to improve ward's parent economic
standing. These would in no small measure improve the teaching and learning process in all
public secondary schools in Delta State.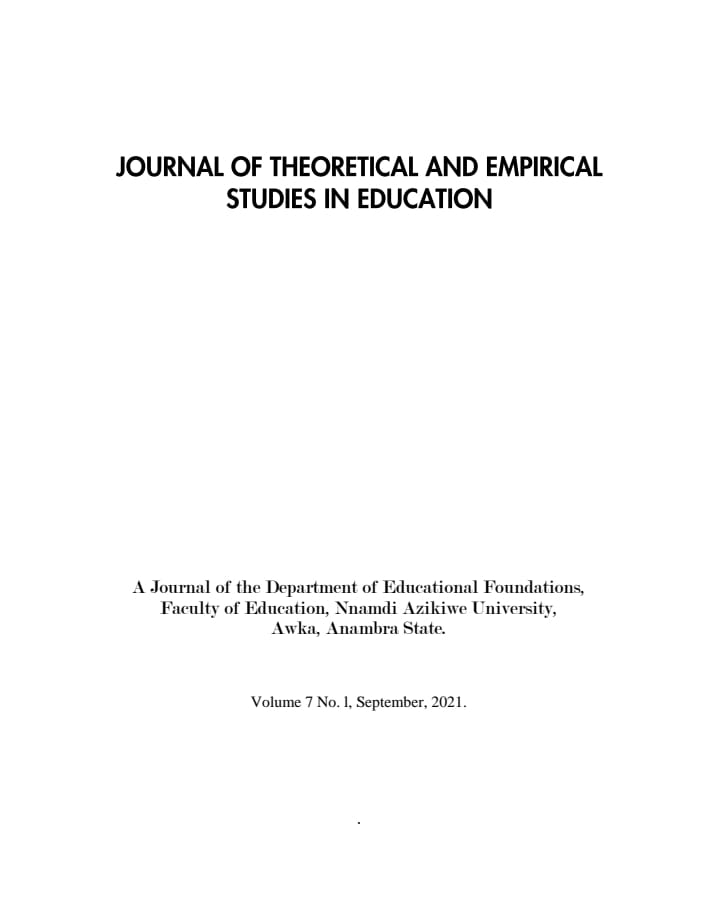 Downloads