ICT SKILLS AND UTILIZATION OF MOBILE LEARNING TECHNOLOGIES FOR INSTRUCTIONAL DELIVERY AMONG PRE-SERVICE TEACHERS IN TWO HIGHER INSTITUTIONS IN SOUTH-EASTERN NIGERIA
Keywords:
ICT, mobile learning, teacher &pre-service teachers.
Abstract
This study examined ICT skills and utilization of mobile learning technologies for
instructional delivery among pre-service teachers in two higher institutions in South-Eastern
Nigeria. Three research questions guided the study. The study adopted a descriptive survey
design. Population of this study comprised 142 degree students from Alvan Ikoku Federal
College of Education and Imo State University, Owerri. Therefore the 62 students at the 3rd
year degree level from School of Education, Alvan Ikoku Federal College of Education and
80 students at the 3rd year degree level from Faculty of Education, Imo State University,
Owerri served as sample for the study. A twenty-one item rating scale developed by the
researchers titled "ICT Skills and Mobile Learning Technologies for Instructional Delivery
(ICTMLTID)" and validated by specialist was used for data collection. The reliability of the
instrument was obtained as 0.76 using Cronbach Alpha Statistics. Data were analyzed using
mean statistical tool. The level of ICT skills of pre-service teachers in the area investigated is
high. Following the findings of the study, it was recommended among others that school
authorities should ensure pre-service teachers are being encouraged to maintain high
standard in mobile learning through continuous training and retraining.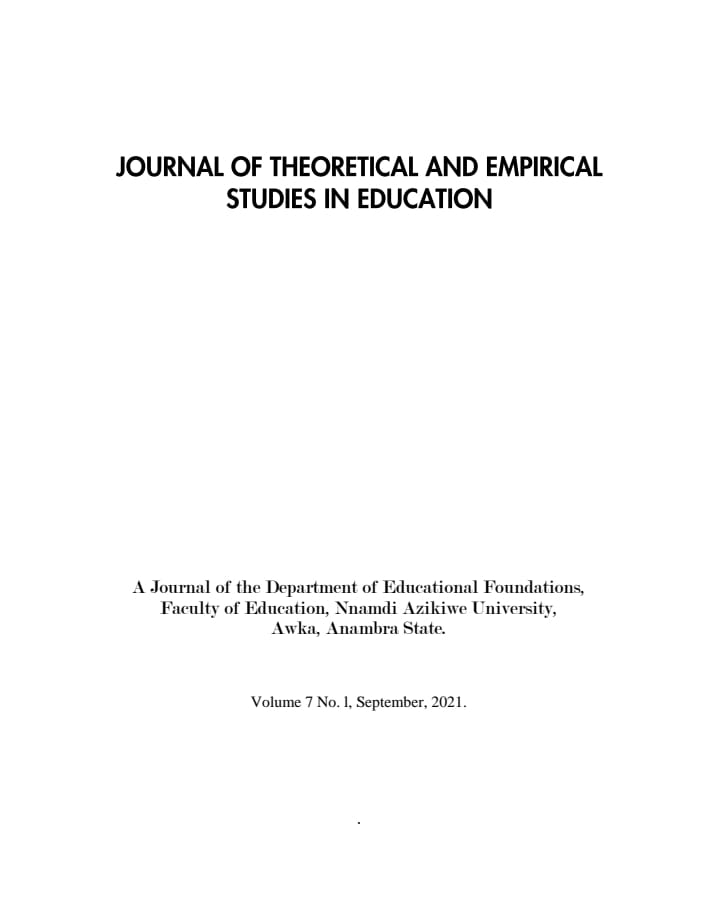 Downloads