UNDERGRADUATE STUDENTS' PERCEPTION OF ONLINE LEARNING AMIDST COVID-19 PANDEMIC IN NNAMDI AZIKIWE UNIVERSITY, AWKA
Keywords:
Online learning, COVID-19, Pandemic,, Undergraduate, Programme
Abstract
Despite the increasing rate of online learning the world over, it seems that Nnamdi Azikiwe
University, Awka is yet to fully integrate online learning in adherence to the Covid-19
pandemic protocols. Since students are regarded as the pivot around which teaching-learning
context revolves, it is expedient to elicit their views about this form of education. It is in view
of the foregoing that the researchers sought to examine undergraduate students' perception
of online learning amidst Covid-19 pandemic in Nnamdi Azikiwe University, Awka. A survey
research design was adopted for the study. The population of study comprised all 24,958
(14,304 Regular and 10,654 CEP) undergraduate students in Nnamdi Azikiwe University,
Awka according to Academic Planning Unit of the University (2021). The sample for the study
comprised 360 (194 Regular and 166 CEP) undergraduate students in Nnamdi Azikiwe
University, Awka obtained using simple random sampling, purposive sampling and
disproportionate sampling techniques. The instrument that was used for data collection was
the "Students' Perception of Online Learning Amidst Covid-19 Pandemic Questionnaire"
(SPOLACPQ)''. The instrument was validated by three experts. The reliability of the
instrument was tested using Cronbach Alpha which gave a reliability co-efficient of 0.76. The
indication of the findings of the study is that majority of regular undergraduate students
perceive that data package for online learning is unaffordable and that their academic
progress is difficult to monitor with online learning among others. It was further revealed
that the majority of CEP perceive that online learning prevents them from physically
interacting with their classmates on academic tasks and reduces their access to their
lecturers' input in their classwork among others. Based on the findings of the study, it was
recommended that curriculum planners should consider the review of the curriculum contents
to capture online learning during and after Covid-19 pandemic.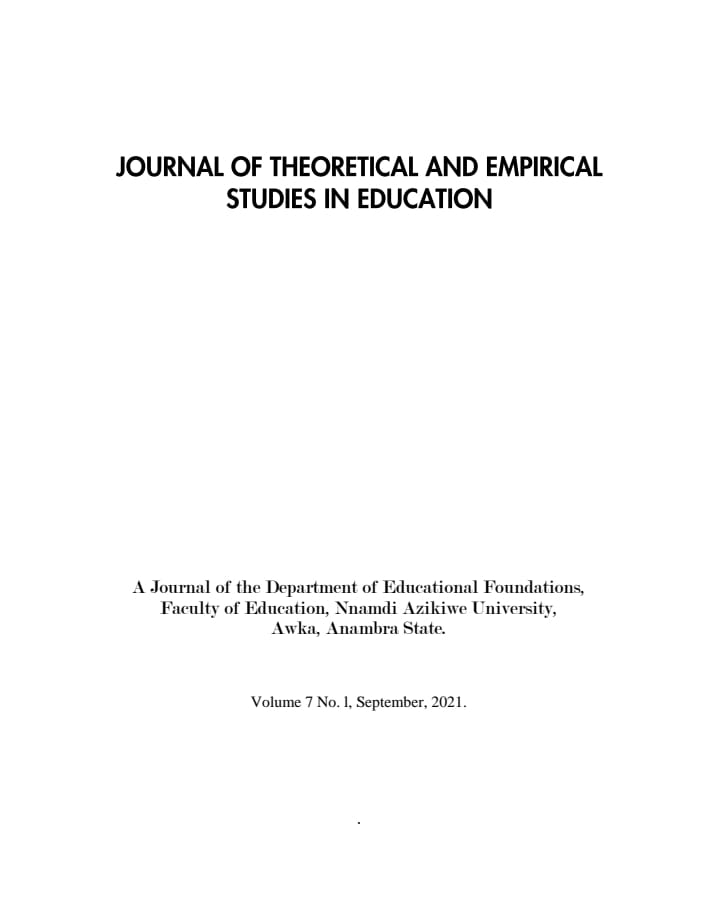 Downloads