Characterization and Consumption of Edible Insects among Households in Oji River Local Government Area, Enugu State, Nigeria
Keywords:
Characterization, Consumption, Edible insects, Households, Nigeria
Abstract
This research was on characterization and consumption of edible insects among households in Oji River local government area of Enugu State, Nigeria. Purposive sampling technique was used to select one hundred and twenty (120) respondents used for the study. Data were collected with structured questionnaire and interview schedule. Data were analyzed using descriptive statistics while the hypothesis was tested using simple regression analysis at 5% level of significance. The results revealed that males especially middle aged were more involved in the consumption of edible insects. Large family size of the respondents could be their reason for consuming edible insects to supplement their protein intake. Majority of respondents have basic education hence are well informed of the nutritional value of insects. Majority of the respondents were civil servants and spent between ₦10,000 - ₦20,000 per month on consumption of edible insects. Majority (100%) of the respondents enjoyed eating winged termite, cricket, larva of a species of butterfly (Wiwi or Nwigu) and honey from bee. The hypothesis showed that socio-economic characteristics did not significantly affect the level of consumption of the insects. It was recommended that farming/rearing and harvesting of edible insects should be part of the farming systems in the study area and that more awareness campaigns created.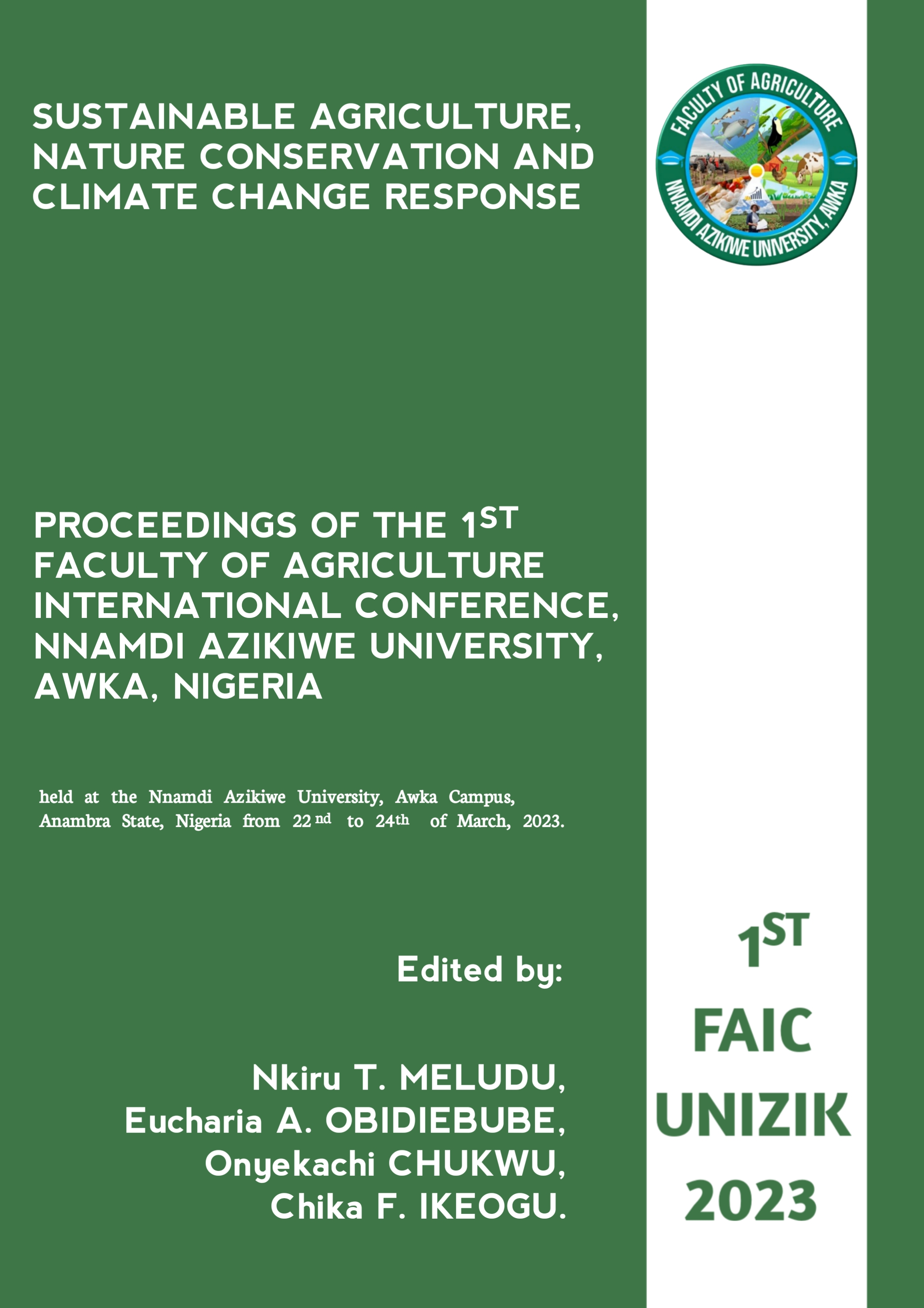 Downloads
How to Cite
Ezeano, C. I., Chukwuigwe, O., & Onwusika, A. I. (2023). Characterization and Consumption of Edible Insects among Households in Oji River Local Government Area, Enugu State, Nigeria. E-Proceedings of the Faculty of Agriculture International Conference, 91–97. Retrieved from https://journals.unizik.edu.ng/faic/article/view/1898