Conservation Strategies of Forest Resources: A Path to Sustainability
Keywords:
Forest resources, Conservation, Strategy, Sustainable use
Abstract
Forests around the world have been and continue to be threatened by uncontrolled degradation and conversion to other types of land uses, influenced by increasing human needs such as; agricultural expansion and environmentally harmful mismanagement. The current situation necessitates immediate and consistent action to conserve and sustain forest resources so as to maintain ecological balance for supporting life, preserve different kinds of species (biodiversity), make the resources available for present and future generations and ensure the survival of human race. To safeguard this, conservation practices around the globe are shifting away from the indigenous conservation method, emphasizing on the management of natural resources in a manner that ensures higher flow to every stakeholders, particularly rural community members. As a result, conservation strategies that can aid in the development of goals and action plans for the sustainable use of forest resources are been emphasized on, typically by seeking broad-scale consensus through comprehensive consultations. This article therefore reviews the need for conservation of forest resources and conservation strategies in Nigeria.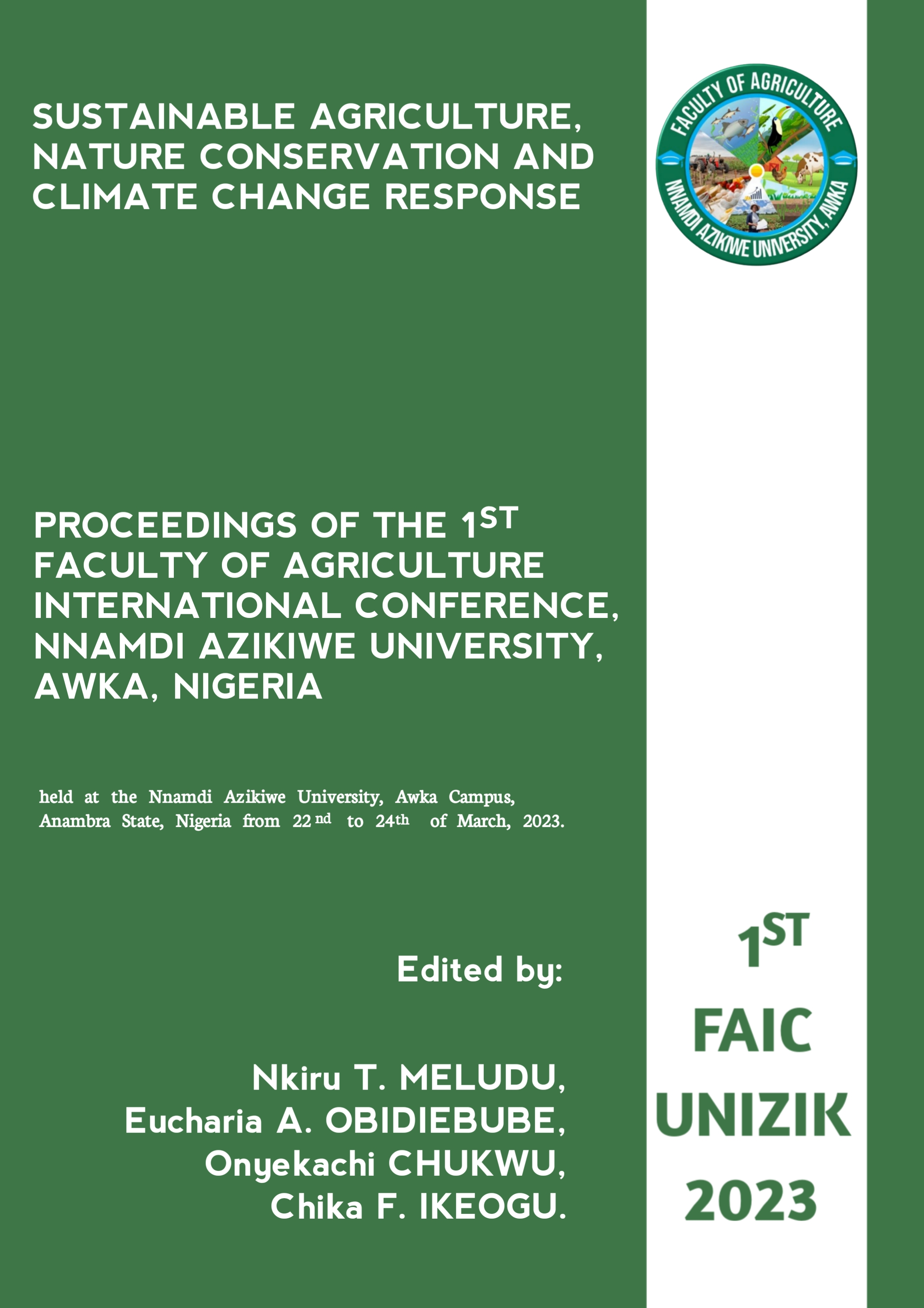 Downloads
How to Cite
Ojomah, B., & Fasoro, O. A. (2023). Conservation Strategies of Forest Resources: A Path to Sustainability. E-Proceedings of the Faculty of Agriculture International Conference, 128–132. Retrieved from https://journals.unizik.edu.ng/faic/article/view/1906