Effects of Process Variables (Soaking Time and Drying Temperature) on Proximate Composition of Oven Dried Maize (Zea mays) Pap
Keywords:
Drying temperature, Maize pap, Optimization, Proximate composition, Soaking time
Abstract
Effect of soaking time (30 - 70 h) and drying temperature (40-100°C) on proximate composition, of oven dried maize pap were studied. Powdered pap was produced from maize. Maize grain was cleaned and soaked in water at 60°C between 30 - 70 h and wet milled, sieved and oven dried between 40 - 100°C sieved to obtain pap powder which was subjected to proximate analysis. The moisture decreased with increase in soaking time. The protein content differed significantly (p < 0.05), with values that ranged from 9.58-13.70 %. Ash content differed significantly (0.68 - 1.00 %), The fat content differed significantly (8.35 - 9.91 %) The crude fibre differed significantly (0.36 - 0.12 %,) carbohydrate was significantly different (65.42 - 72.4 %,) These findings suggested that varying the soaking time and oven-drying temperature significantly affected the proximate composition of the dried maize pap (Akamu) powder. The optimum conditions that would give the best product in terms of proximate composition were soaking time (34 h) and oven drying temperature (46 oC).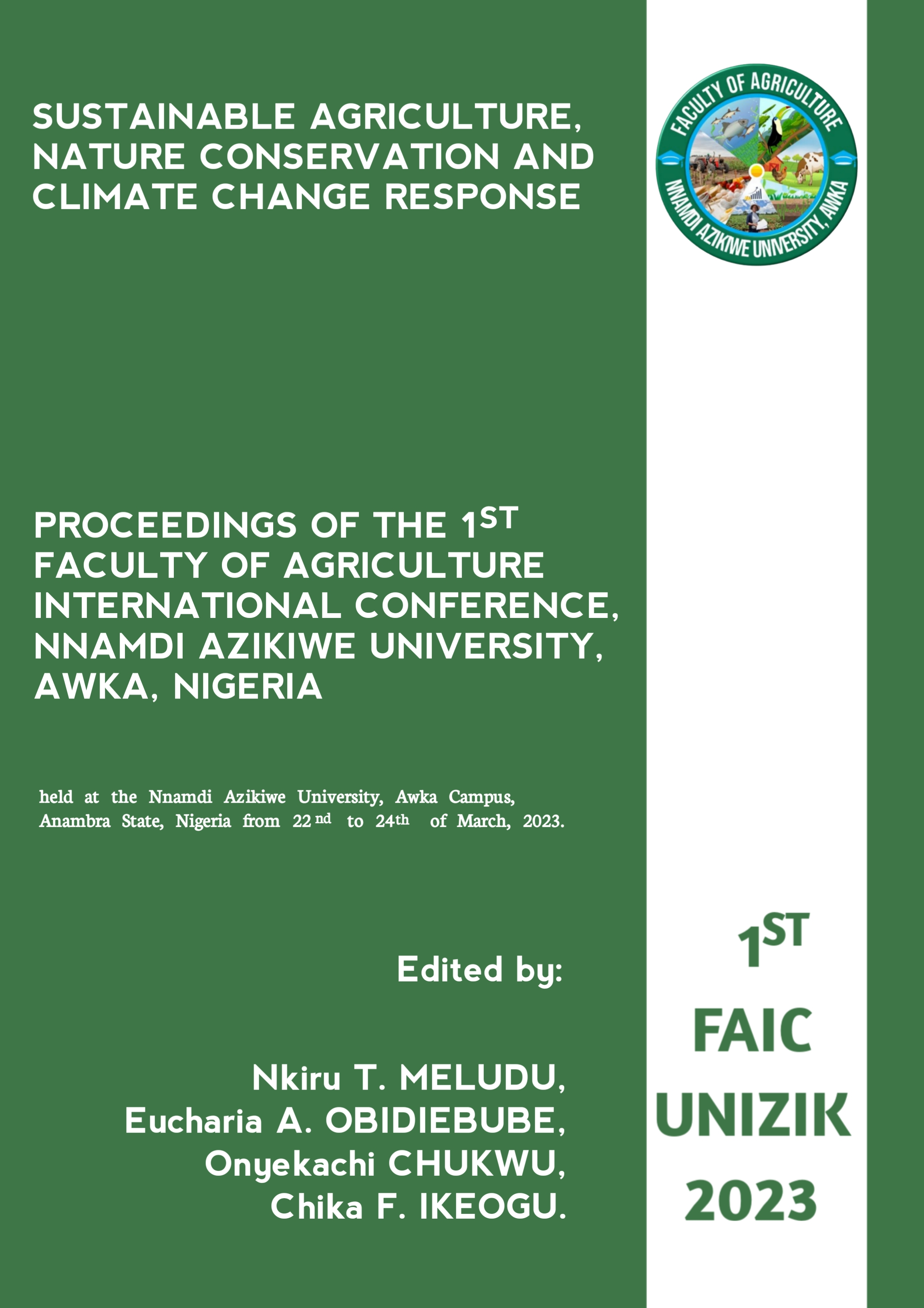 Downloads
How to Cite
Ifesi, J., & Ishiwu, C. N. (2023). Effects of Process Variables (Soaking Time and Drying Temperature) on Proximate Composition of Oven Dried Maize (Zea mays) Pap. E-Proceedings of the Faculty of Agriculture International Conference, 196–201. Retrieved from https://journals.unizik.edu.ng/faic/article/view/1922