Socio-economic Characteristics of Rice Farmers in Flood Prone areas of Niger State, Nigeria
Keywords:
Disasters, Flooding, Incidents, Multistage, Standard of living
Abstract
The study analyzed effects of flooding on the socio-economic characteristics of rice farmers' in Niger State, Nigeria. A multi-stage sampling technique was used to select respondents for the study. A sample size of 234 registered rice farmers obtained was used for the study. Data collected were analyzed using descriptive statistics. From the results showed that average age of the respondents is 38years, male dominated in rice farming in the area. Majority (89.7%) of the farmers were married, average household size was nine (9) persons, 59% of rice farmers had formal education at various levels while 41% were illiterate. Further, majority (72.2%) of the farmers were peasant farmers. While1.3% practiced commercial farming in the area. Majority (79.9%) of the farmers had experienced flooding in their rice farm while 20.1% had not experienced flood in their rice farm and average annual income of the farmers was N509, 296.58. The study concluded that flood may have adversely affected farmers' social status in the study area.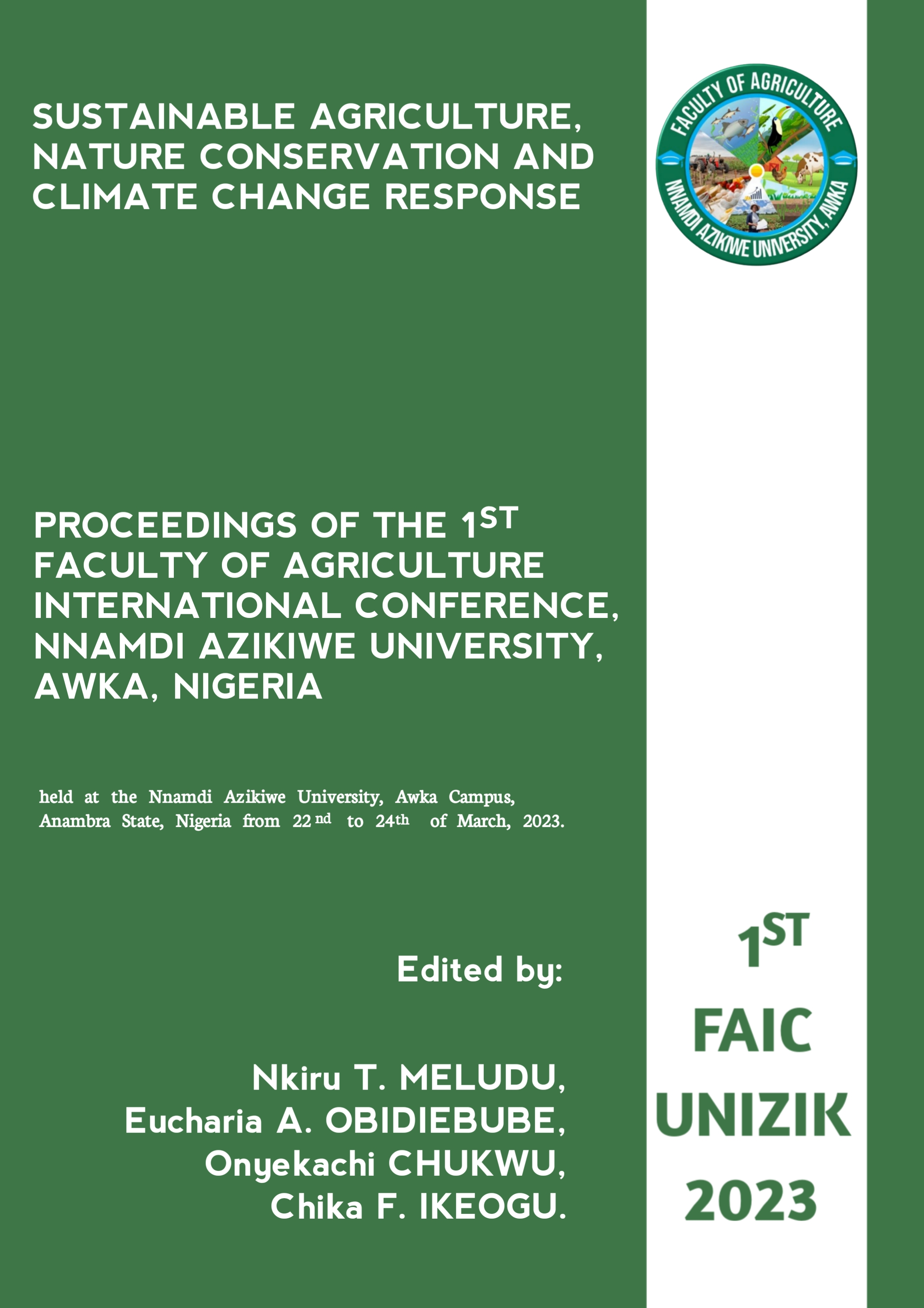 Downloads
How to Cite
Apuyor, A., Mohammad, U. S., & Ojo, A. O. (2023). Socio-economic Characteristics of Rice Farmers in Flood Prone areas of Niger State, Nigeria. E-Proceedings of the Faculty of Agriculture International Conference, 246–249. Retrieved from https://journals.unizik.edu.ng/faic/article/view/1933