Potentials of Urban Trees and their Roles in Carbon Sequestration
Keywords:
Biomass, Carbon sequestration, Climate change, CO2, Urban trees
Abstract
Trees in the urban environments play an essential public health role because of their ability to absorb atmospheric carbon di oxide (CO2) through photosynthesis and thus, stored CO2 as tree biomass. Increase in population growth, industries, automobile uses, urbanization, cooking as well as concrete landscape have continued to degrade the natural environment, increasing heat and increasing the amount of greenhouse gas emissions such as CO2 in the Urban environment. Hence, there is a need to improve urban green efforts. This work reviewed the potentials of urban trees and their role in carbon sequestration. Several approaches have been used to investigate the ability of urban trees to sequester carbon. Their ability to increase carbon sequestration and storage for climate change mitigation actions cannot be overemphasized. Studies have revealed that apart from the direct storing of carbon by urban trees, they as well reduce CO2 emissions by cooling ambient air and allowing residents to minimize annual heating and cooling. Carbon dioxide concentration due to vehicular emission can also be minimized with roadsides trees. Studies have also exposed that when trees are planted near buildings, they can indirectly reduce carbon emissions by moderating the amount of energy that is required for space cooling. This work concluded that urban dwellers need to recognize and articulate the prominence of trees as a vital component of the urban setting. The selection of different tree species with high biomass and efficiency of trapping and fixing carbon is therefore recommended in plantation programme in urban areas.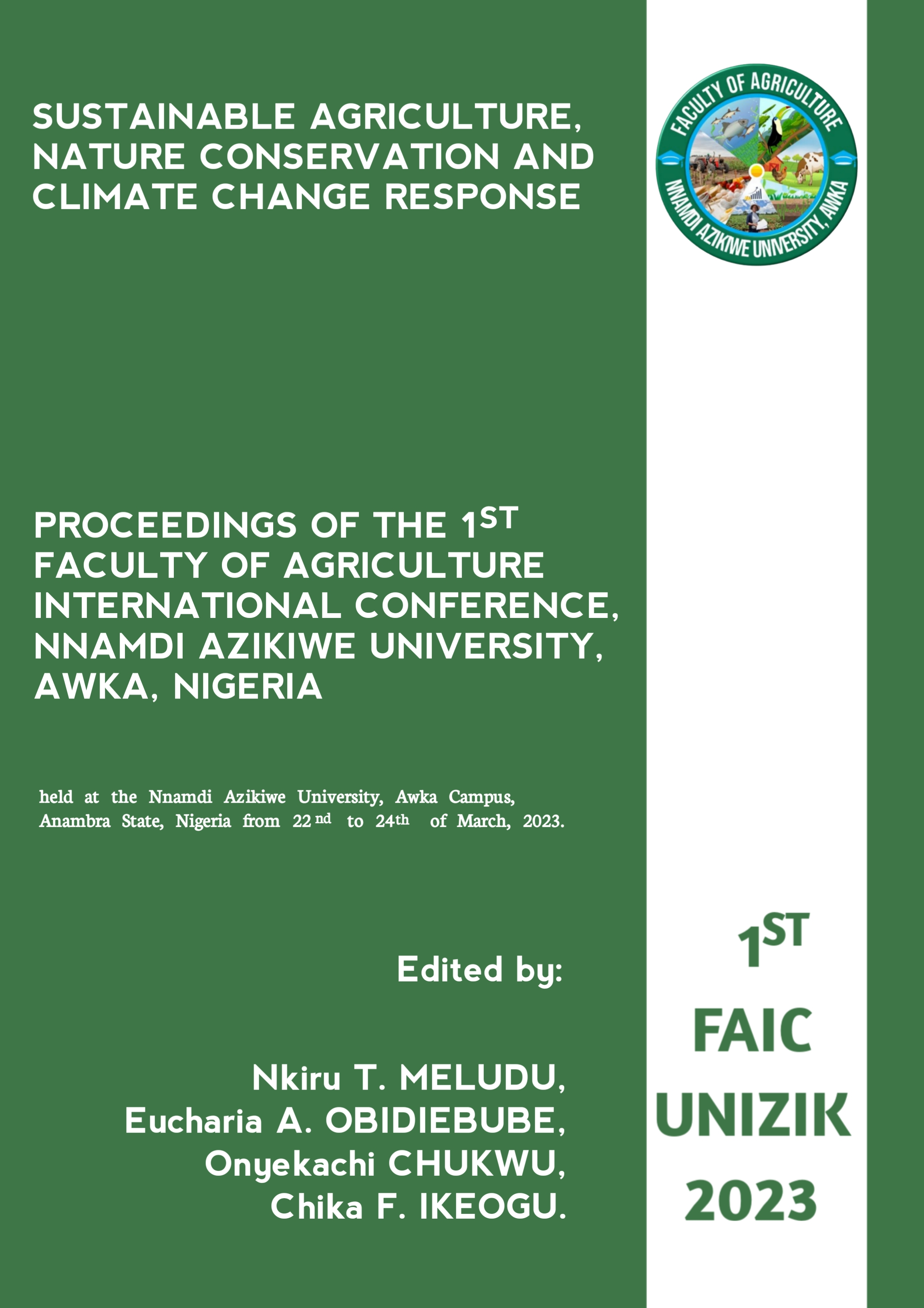 Downloads
How to Cite
Onyili, A. C., Ezenwenyi, J. U., Nzekwe, C., & Ezenwankwo, S. (2023). Potentials of Urban Trees and their Roles in Carbon Sequestration. E-Proceedings of the Faculty of Agriculture International Conference, 261–264. Retrieved from https://journals.unizik.edu.ng/faic/article/view/1936