Analysis of Climate Change Perception by Farming Households in Ohaozara Local Government Area of Ebonyi State, Nigeria
Keywords:
Climate change, Adaptation Strategies, Farming Households
Abstract
This study analyzed climate change adaptation perception by farming households in Ohaozara Local Government Area of Ebonyi State. The study ascertained the perception of the farming household on the effects of climate variability and identified constraints to climate change adaptation measures. Multi-stage random and purposive sampling techniques were used for the selection of 100 respondents. Results shows that loss of crops ( ̅=2.98), increase in frequency of drought ( ̅=2.95), decrease in agricultural yield ( ̅=2.94), high cost of food ( ̅=2.92), erosion ( ̅=2.89), loss of income ( ̅=2.87), poor supply in the market ( ̅=2.84) were perceived effects of climate change. Further analysis identified individual/financial, natural, social/institutional and environmental constraints as constraints to farmers' adaptation strategies. Thus, there is high level of awareness and perception of climate change effects in the area. The study recommended that policy makers and extension services should enlighten farmers more about climate change and adaptation strategies, identified constraints should be addressed by both private and government sectors. Development agenda should incorporate climate change adaptation policies.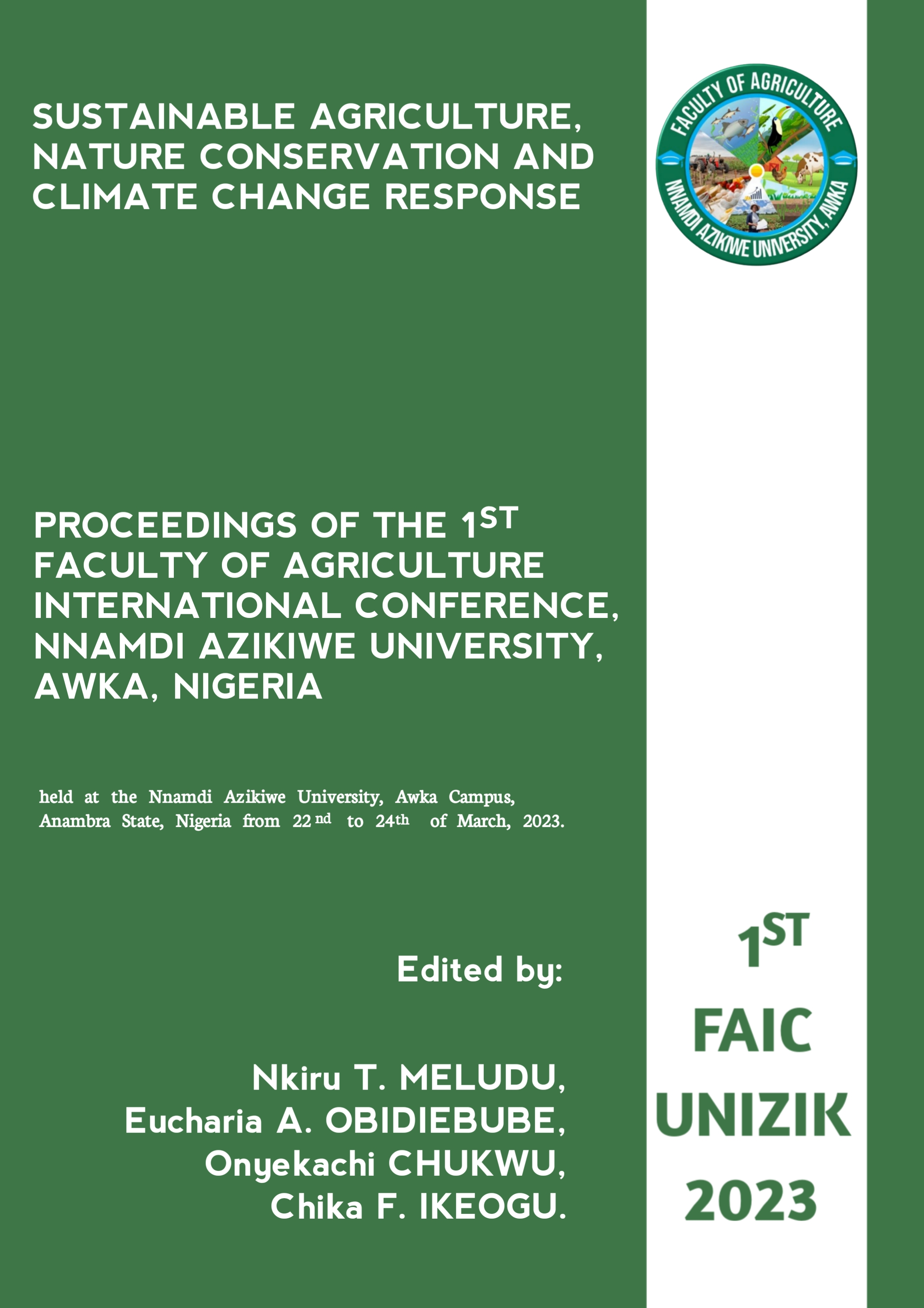 Downloads
How to Cite
Enyigwe, J. O. (2023). Analysis of Climate Change Perception by Farming Households in Ohaozara Local Government Area of Ebonyi State, Nigeria. E-Proceedings of the Faculty of Agriculture International Conference, 299–303. Retrieved from https://journals.unizik.edu.ng/faic/article/view/1943