Factors Affecting Shea Nut Collectors' and Shea Butter Producers' Willingness to Adopt Improved Shea Seedling in North-Central Nigeria
Keywords:
Adoption, Logit regression, North-central, Shea seedling, Willingness
Abstract
Shea tree is highly valued because of its fat containing fruits. Traditionally North-central rural people are involved in shea nut collection and shea butter production. It is an economic venture for rural households. It present sound investment options for eradicating poverty. Despite the economic value of shea tree, is still growing in the wild and the improved shea seedling is yet to be adopted by farmers. Willingness is a major stage in adoption, and the adoption of improved technologies is one of the greatest challenges facing farmers. This study therefore examined, the factors affecting willingness of the shea nut collectors and shea butter producers to adopt improved shea seedlings. A three-stage sampling technique was used to select 200 respondents drawn from 5 Local Government Areas across two states of Kwara and Niger. And the total of 150 respondents was used for the study; consisting 78 shea nut collectors and 72 shea butter producers. Descriptive statistics and logit regression were used for data analysis. Majority (70%) were not aware of improved shea seedling while (72.67%) were willing to adopt the improved shea seedlings. Household size, gender, educational level, marital status, land ownership, membership of association, annual income, input cost, occupation, experience and extension contacts were the significant factors affecting the shea nut collectors and shea butter producers willingness to adopt improved seedlings (p<0.05). Government and all stakeholders need to collaborate with NIFOR in the area of mass production of improve shea seedlings to curtail the reliance on the natural regeneration of shea.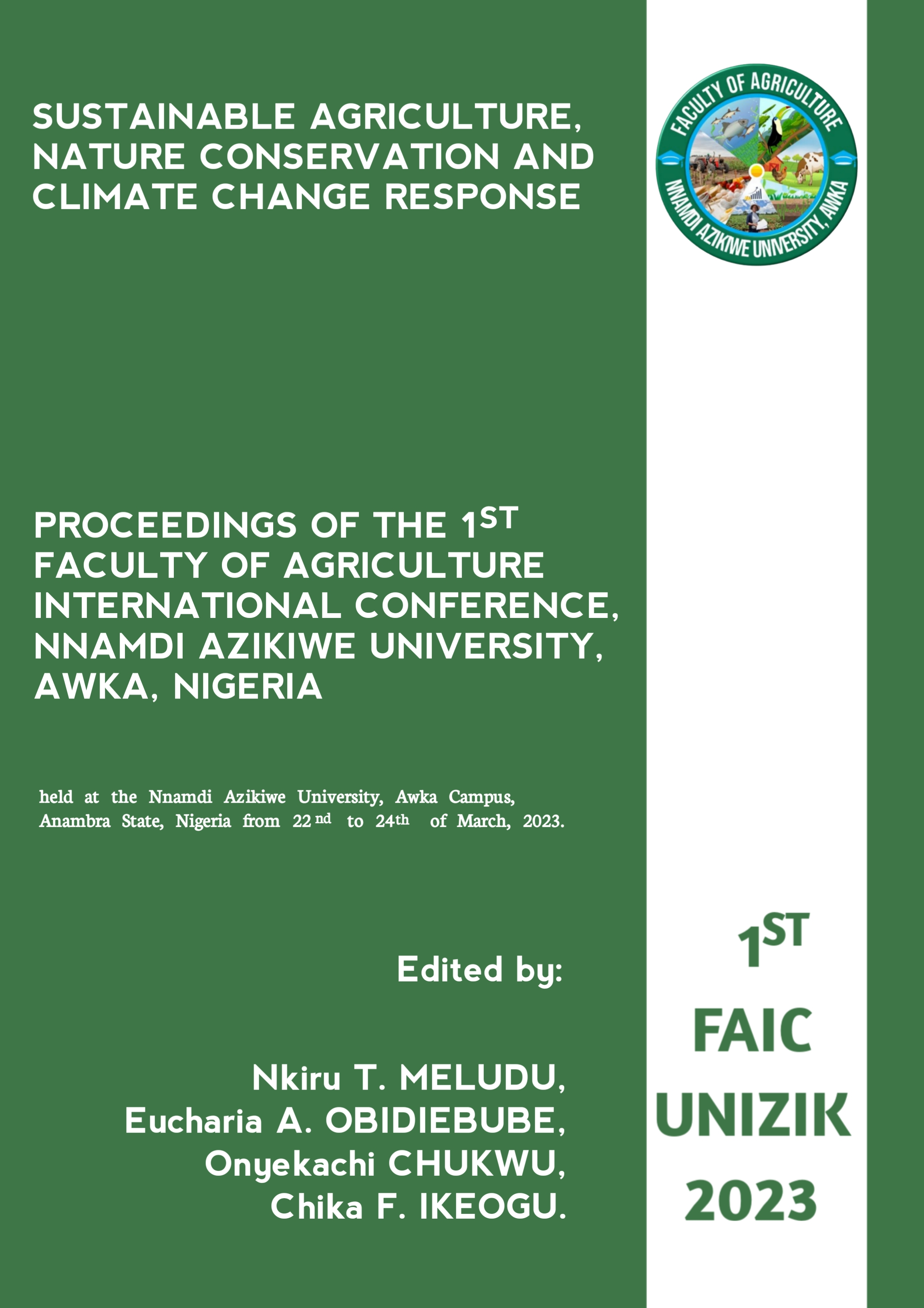 Downloads
How to Cite
Garba, I. (2023). Factors Affecting Shea Nut Collectors' and Shea Butter Producers' Willingness to Adopt Improved Shea Seedling in North-Central Nigeria. E-Proceedings of the Faculty of Agriculture International Conference, 329–335. Retrieved from https://journals.unizik.edu.ng/faic/article/view/1949